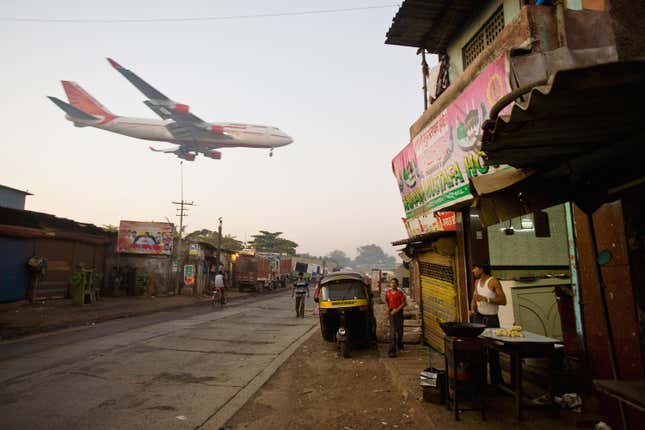 Executives for Air India unveiled the single-largest airplane purchase ever on Tuesday (Feb 14), purchasing close to 500 planes from Boeing and Airbus. Although the price was not made public, industry experts estimate the cost at about $85 billion.
Should you keep investing in Big Tech?
Under Tata Group's ownership , Air India will look to challenge domestic giant IndiGo and regain its place as the country's largest airline. Specifically, the airline will buy 220 planes from US-based Boeing and 250 from Airbus that will be assembled in Europe.
The White House was the first to announce the deal with Boeing, releasing a statement from president Joe Biden describing the deal as evidence of a strong economic partnership between the US and India. According to the statement, all the Boeing planes will be made in America and will create over one million jobs across 44 states.
The purchase was also welcomed by Indian prime minister Narendra Modi, who said it was evidence of "the successes and aspirations of the civil aviation sector in India."
Air India was privatized in 2022 after a long run as India's national airline. Currently, it only has a fleet of around 100 jets, most of them leased. The first batch of planes from Airbus is expected to arrive later this year. Boeing has yet to release a timeline for production.

Largest airline fleets in the world
The Indian diaspora, by the numbers
Most international flights into India are flown by foreign competitors, Air India is looking to change that. Air India is making an investment in the country's diaspora, the largest in the world.
32 million: The number of Indians and those of Indian descent living abroad, making it the world's largest diaspora.
$89 billion: Remittances India received in the fiscal year 2021-22. The country is the world's biggest receiver of overseas remittance, according for 14% of global remittances, followed by Mexico, China, the Philippines, and Egypt.
1.3%: Share of Indian citizens living abroad.
Related stories:
✈️ The final 747 has rolled off the Boeing production line
⛏️ India has found a major deposit of lithium, suddenly making it a major player in batteries and EVs
🇮🇳 Indian tax officials are investigating BBC after it aired a Modi documentary