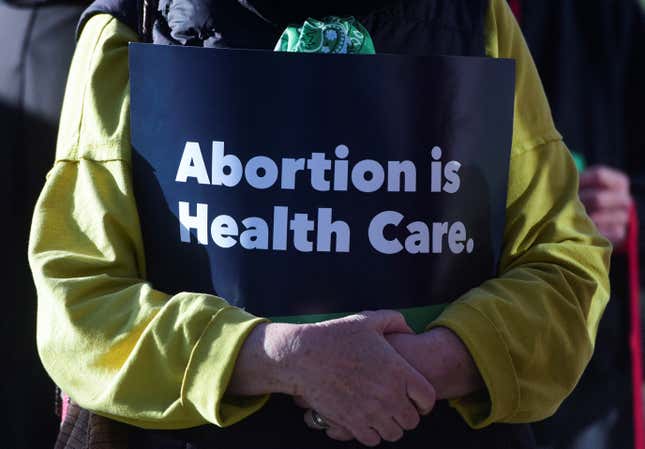 Yesterday (Apr. 12) an appeals court partially stayed the ruling that stripped abortion drug mifepristone of its US Food and Drug Administration (FDA) approval. The drug was initially approved in 2000, and the appeals court found that too long had passed to revoke it.

Eric Beiley Part II: Where rates are heading
However, it did not think it was too late to revoke authorizations granted in 2016, which expanded its use, making it available up to the 10th week of pregnancy, upon prescription by some certified health providers other than doctors in some states, such as nurse practitioners and midwives, and delivered by mail. The Department of Justice is escalating the issue to the Supreme Court, asking for emergency relief to reinstate the FDA's approval of mifepristone for all uses for which it was previously approved.
So while mifepristone is still available, it can only be used until the seventh week of pregnancy. Further, by reducing the number of people who can prescribe it, and eliminating the option of delivering the drug by mail, the new rules drastically limit access to the medication, which is part of the regimen now used in a majority of abortions.
A race against time
According to data from the Centers for Disease Control and Prevention (CDC), the vast majority of abortions (80%) happen before the ninth week of pregnancy. This is also the timeframe when most medication abortions happen in the US. Though the World Health Organization (WHO) says that using a combination of mifepristone and misoprostol is a safe and effective way to end a pregnancy through the 12th week, the FDA has only approved mifepristone until the 10th week.

However, most women don't find out they are pregnant until after they miss their first period, which usually means they are considered three weeks pregnant already. In the best-case scenario under the new rules, that now leaves them with a month to confirm the pregnancy, find an abortion provider, get a prescription, and have a medical abortion. According to the CDC, currently, up to 40% of abortions happen within the sixth week.
But the obstacles are many. For one, many women don't have regular periods, and realize they are pregnant later than four weeks after their last menstruation.
According to a study by the University of California, San Francisco, about a third of women find out they are pregnant after the sixth week, and 20% after the seventh. This is why 40% of abortions happen between the seventh and ninth week, a timeframe that now leaves women with almost no time to get mifepristone, particularly if they live in remote areas where they would have to receive it via mail.
Another punishment for women
As with all abortion limitations, this too, ends up putting women through unnecessary challenges, and is particularly harsh on women with limited incomes, or who live far from urban centers where abortion services may be more accessible.

Removing access to mifepristone at seven weeks forces even women in states that allow abortions to get a surgical procedure when they wouldn't need one.
Though surgical abortions cost about the same as medication abortions (both are very safe), they are more disruptive to a pregnant person's routine, and less private than pills, particularly when the medication is delivered by mail, or through telehealth. They have to be done in a clinic, which requires travel, and for many, childcare arrangements, time off work—all costs that can become barriers for people of lower financial means.
Further, increasing the demand for surgical abortions can reduce availability of clinic appointments, especially in states with harsher restrictions, all but removing access for the women who can't travel out of state to find care.