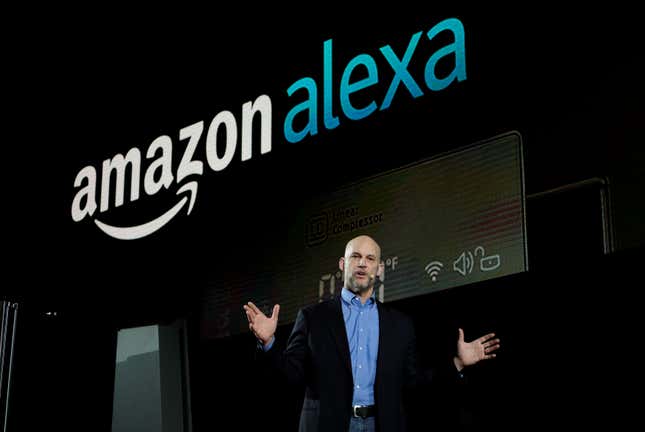 The Federal Trade Commission (FTC) is hauling Amazon over the coals for its lax enforcement of data privacy, forcing it to pay $30 million in fines for privacy violations via its Ring and Alexa devices.

The Department of Justice, which filed the complaints on behalf of the FTC, said yesterday (May 31) that Amazon had violated children's privacy rights by storing their voice and location data for years, even after parents asked for the data to be deleted.
"The unlawfully retained voice recordings provided Amazon with a valuable database for training the Alexa algorithm to understand children, benefiting its bottom line at the expense of children's privacy," the FTC said. According to a filing in a federal court in Seattle (pdf), the FTC wants Amazon to pay $25 million in fines and delete the voice recordings and geolocation details of children. Amazon will also be banned from using such data to train its algorithms.

"The proposed order must be approved by the federal court to go into effect," the FTC said in a press release.

How a Amazon employee used the Ring to spy on women

In a separate but similar complaint (pdf), the FTC found that Amazon failed to adequately restrict access to the video feeds from Rings, Amazon's domestic camera devices. Amazon employees and hundreds of contractors had full access to such videos for years.

In one case, an employee "over several months viewed thousands of video recordings belonging to female users of Ring cameras that surveilled intimate spaces in their homes such as their bathrooms or bedrooms," an FTC release said. "The employee wasn't stopped until another employee discovered the misconduct."
In the Ring case, the FTC requires Amazon to pay $5.8 million, which will be used for customer refunds. As with the Alexa order, a court needs to approve it to take effect.

The FTC is really worried about Amazon's presence in your home

The FTC is also investigating a separate antitrust matter related to Amazon's $1.7 billion deal to buy iRobot Corp, which was announced in August last year. iRobot manufactures the Roomba vacuum cleaner, which collects data about its users' homes using cameras, sensors, artificial intelligence, and machine learning.
Amazon has been striving to extend its leadership in the smart home appliances sector, and a ban on its acquisition of iRobot would come as a severe setback. For its part, Amazon has denied any wrongdoing.
"While we disagree with the FTC's claims regarding both Alexa and Ring, and deny violating the law, these settlements put these matters behind us," the company said in a statement.