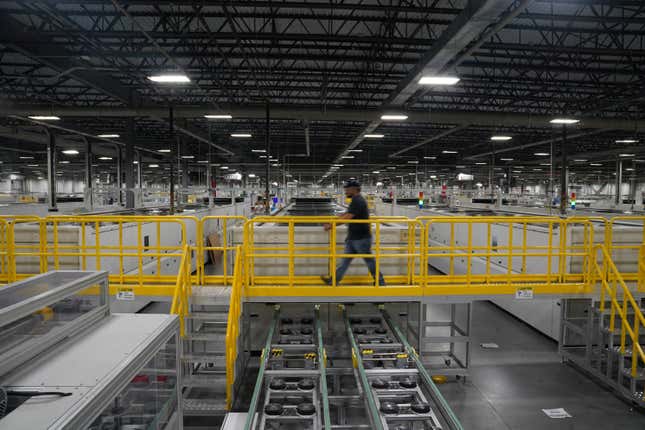 The average prices that US companies paid for goods and services decreased by 0.1% from January to February, according to new producer price index data from the US Bureau of Labor Statistics (BLS). The decrease was led by the cost of goods falling 0.2%, while the price of services fell by 0.1%.

HubSpot's Eimear Marrinan addresses employee connection
Eggs, the US's recent and rather surprising bellwether for prices, showed the way. Companies paid 41.3% less for eggs in the month. Only a measure of these savings were passed on to consumers, though; according to separate data from the BLS's consumer price index, consumers are only paying 6.7% less for eggs at their grocery stores. Still, as prices ease, it will perhaps result in fewer egg shortages—and also in fewer eggs smuggled across the border from Mexico to the US. Vegetable prices also saw a 13.6% drop in February, after dropping over 30% in January.
The price of natural gas fell by 41.4% month-on-month as the US emerges from a mild winter. As a result, other energy line items, like industrial electrical power, fell by 5%.
US businesses also got a break on a whole assortment of other goods and services, including rents, hardware and building materials, asphalt, agricultural chemicals, airline fares, machinery, vehicles, and platinum.
The fall in producer prices, in addition to the slowdown in consumer prices, is another good reason for the Federal Reserve to slow or pause the pace of its interest rate hikes. Consumers won't immediately see the kinds of discounts that companies are getting, thanks to the long chain of intermediaries between producers and consumers. But the direction of movement is clear, and eventually, producer discounts will filter down to other Americans.

Also on Wednesday, the US Commerce Department released data showing that US consumers are backing off from spending, with retail sales falling by 0.4% from January to February. The pullback included a 2.2% decline in spending at restaurants and bars, signaling that Americans might be trying to limit their discretionary spending.