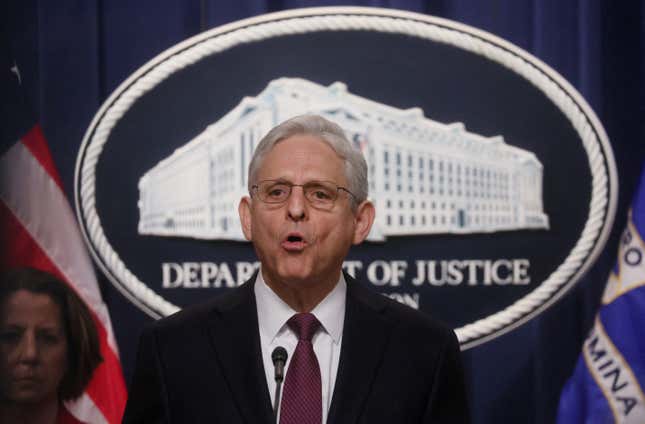 International law enforcement organizations—including the US Department of Justice (DoJ) and the European Union Agency for Law Enforcement Cooperation (Europol)—announced the culmination of a sprawling drug bust that took down a major dark web narcotics marketplace.
Change stalled? How to unite different teams around a goal
Dubbed Operation SpecTor, the investigation focused on an online drug hub called Monopoly Market, resulting in the arrest of 288 suspects allegedly involved in buying or selling drugs on the internet, as well as the seizure of more than $53 million in cash and digital assets. Most of the arrests (153 of them) took place in the U.S.
The DoJ confirmed that the operation has already resulted in over 100 federal operations and prosecutions, including that of California resident Christopher Hampton, who is alleged to have sold nearly $2 million worth of fentanyl and methamphetamines online.
According to Europol, law enforcement agencies gained access to the drug vendors' buyer lists, containing the personal information of thousands of customers who could now be liable for prosecution.
Anne Milgram, director of the US Drug Enforcement Agency (DEA), said the dark web has become a major factor in the US opioid epidemic.
"The Sinaloa and Jalisco drug cartels, and the global networks they operate, are killing Americans by sending fentanyl into the United States. Their associates distribute this fentanyl into communities across America by every means possible, including the dark web," Milgram said.
"The DEA is committed to shutting down the fentanyl supply chain from beginning to end, and we will relentlessly pursue the associates of these cartels wherever they hide, even in the dark corners of the internet."
The operation builds on previous international drug enforcement actions like DisrupTor and DarkHunTor, though on a much larger scale. It also comes roughly a year after the crackdown on Hydra, formerly the world's largest online drug marketplace, by US and German law enforcement agencies.


Quotable
"Our coalition of law enforcement authorities across three continents proves that we all do better when we work together. This operation sends a strong message to criminals on the dark web: international law enforcement has the means and the ability to identify and hold you accountable for your illegal activities, even on the dark web." —Europol executive director Catherine De Bolle, commenting on Operation SpecTor

By the digits: a record-setting drug bust
288: Arrests of suspects involved in buying or selling drugs on the dark web.
9: Countries involved in the operation, including Austria, Brazil, France, Germany, the Netherlands, Poland, Switzerland, the UK, and the US.
$53.4 million: Cash and digital currencies seized during the operation.
850 kg: Total drugs seized, including 258 kg of amphetamines, 43 kg of cocaine, 43 kg of MDMA, and more than 10 kg of LSD and ecstasy.
117: Firearms seized during the operation.
Related stories
🪙 Three Indian cryptocurrency companies are mired in a drug trade investigation
⚖️ US regulators sued Binance for encouraging customers to buy unregistered crypto commodities
💰The head of the SEC says most cryptocurrencies are operating illegally