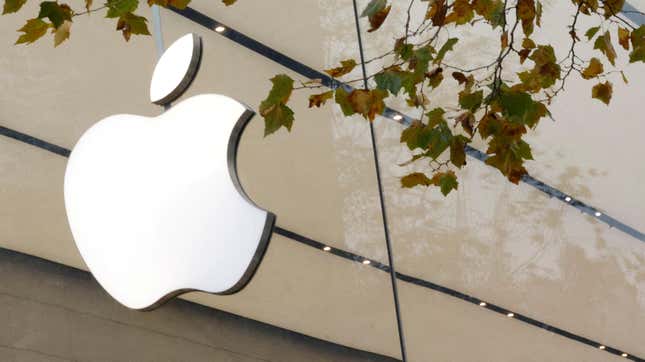 In a quarterly earnings release, Apple announced (pdf) it will purchase $90 billion in share buybacks this year, in line with last year's figure, as the company continues to flex its financial muscle in the face of declining revenue.
Ben Emons Part 2: The Fed, Apple shares
The Cupertino-based tech giant saw a 3% decline in revenue in its second-fiscal quarter of 2023, because of falling Mac and iPhone sales. For now, the company will continue its rapid pace of share buybacks, which increase returns for shareholders. The company is expected to persist with share buybacks until its cash holdings are equivalent to its debt, a state referred to as "net neutral cash" by its chief financial officer, Luca Maestri.
Currently, Apple has $54 billion in extra cash, and Morgan Stanley estimates that the company will use it up in three-and-a-half years.
Of all the companies in the world, Apple is well-known for having the most cash on hand. This is in large part because it wants to avoid taxation by bringing cash generated overseas into the US, so it keeps it in foreign subsidiaries for accounting purposes.
It's also because the company wants a cheap source of funding, useful in a rising interest rate environment, and to be able to quickly fund research and development.
Apple achieved an all time record for sales in its services category, which includes Apple subscriptions, Apple TV, and iPhone storage. Its iPhone sales were also much higher than expected. Its revenue shortfall was caused by issues with foreign exchange caused by a rising dollar. 
"During the March quarter, we continued to face foreign exchange headwinds, which had an impact of more than 500 basis points, as well as ongoing challenges related to the macroeconomic environment," CEO Tim Cook said on an earnings call. "On a constant currency basis, we grew in total and in the vast majority of the markets we track."