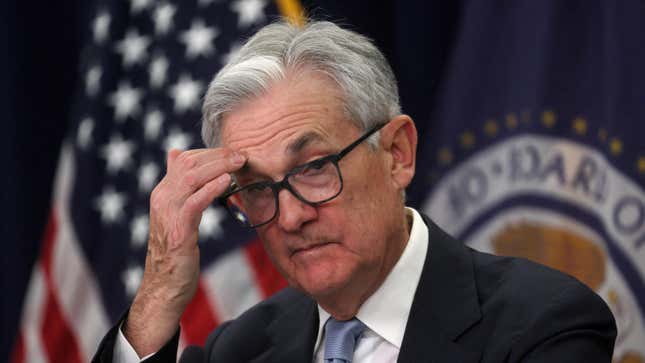 The US Federal Reserve raised its benchmark interest rate by another 25 basis points on May 3. Left unsaid, however, was whether the Fed is done hiking yet.
Quartz Smart Investing with Meera Pandit, Part 1
The last time the central bank hiked rates was in March, even after the failure of Silicon Valley Bank. Then, the Fed said it anticipated that future interest rate hikes would be needed. This time around, the Fed changed the language in its monetary policy statement to say only that it would factor in the lagged effects that its policies have in determining whether or not to hike rates again.
"Tighter credit conditions for households and businesses are likely to weigh on economic activity, hiring, and inflation," the Fed wrote. "The extent of these effects remains uncertain."
Fed chair Jerome Powell offered few clues about future rate hikes
In a press conference following the rate hike announcement, Fed chair Jerome Powell suggested any discussion of further rate increases has not yet yielded a conclusion.
"Today our decision was to raise the federal funds rate by 25 basis points. A decision on a pause was not made today," he said.
But he didn't rule out further rate hikes.
"We are prepared to do more if greater monetary policy restraint is warranted," Powell said. "Reducing inflation is likely to require a period of below trend growth and some softening of labor market conditions."
The federal funds target rate now stands at around 5.25%, the highest it's been since July 2007.
For more Quartz coverage of the global economy, visit us here.

Related stories