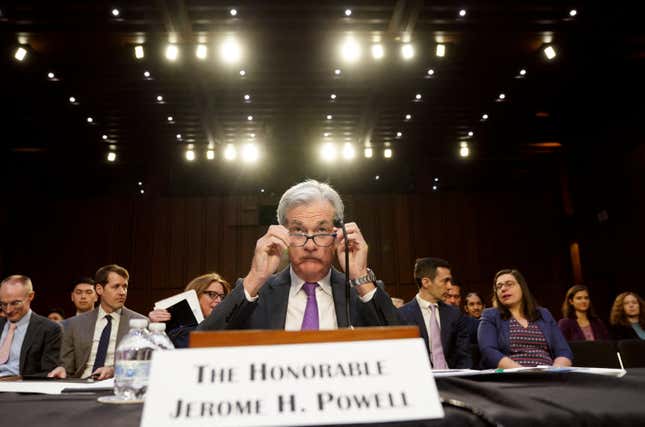 Jerome Powell, the chair of the Federal Reserve, said it's likely that the central bank will raise interest rates higher than previously expected—and perhaps accelerate the pace of hikes again.
"As I mentioned, the latest economic data have come in stronger than expected, which suggests that the ultimate level of interest rates is likely to be higher than previously anticipated," Powell said on Tuesday (March 7), in prepared remarks before the Senate Banking Committee. "If the totality of the data were to indicate that faster tightening is warranted, we would be prepared to increase the pace of rate hikes."
Powell's comments came in response to a rash of economic data in January that came in stronger than expected. The unemployment rate is now at its lowest level since 1969, and wage growth is faster than levels that would be consistent with 2% inflation, Powell said.
"Although inflation has been moderating in recent months, the process of getting inflation back down to 2% has a long way to go and is likely to be bumpy," Powell said.