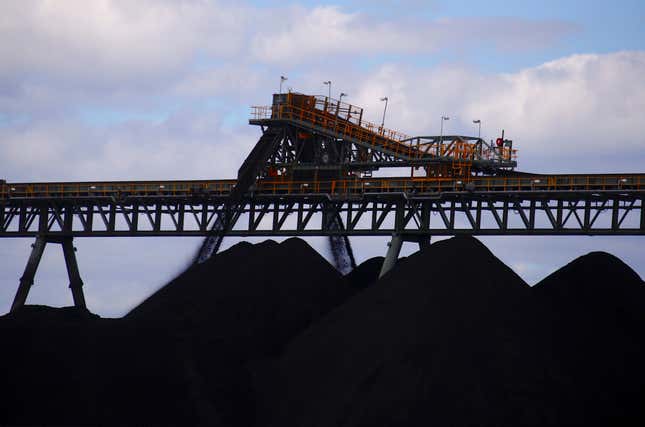 Australia is close to reaching a milestone in the global energy shift away from fossil fuels and toward renewable sources: within five years, the country will earn as much from exporting lithium, the mineral at the heart of current battery technology, as it does from thermal coal.
Carin Pai, Part 2: Reasons to de-risk your portfolio
Data released this week by the Australian government shows that export earnings from critical minerals like lithium, nickel, and copper will equal the export value of all coal types, including metallurgical coal for steelmaking and thermal coal used in power plants.
Demand for and production of the country's lithium is set to grow rapidly, according to the Australian Department of Industry, Science and Resources' latest quarterly forecast of resources export revenue. By 2028, Australian production of lithium carbonate equivalent will be double 2022 levels. Meanwhile, global demand for thermal coal has peaked, and the export value of iron ore, liquefied natural gas, coal, and oil are expected to decline over the same period.
Australia's lithium exports feed China's EV battery dominance
China looms large over the changing makeup of Australia's resource exports. In 2020, Beijing enforced an unofficial boycott of Australian coal in retaliation against Canberra's call for an investigation into covid-19's origins.
But the Chinese government didn't dare boycott Australian lithium: It depended on a steady supply of the mineral to build up Chinese dominance in electric vehicle and battery technology. As of 2022, 96% of Australia's lithium exports went to China, according to the industry department's report.
And China needs all that lithium: it currently accounts for 58% of global lithium processing capacity and nearly 80% of global lithium battery manufacturing capacity. As with rare earths, for which China is scouring the globe for cheap raw inputs to feed downstream industries like permanent magnets for EV motors, Chinese companies' voracious appetite for Australian lithium will further entrench the country's control of global battery supply chains.
"China has become the central clearing house of the mineral," writes the journalist Henry Sanderson in his new book Volt Rush. "There was simply no alternative. It was a strategic success for China: once the lithium reached China, it was more likely to be turned into battery materials by a Chinese company and end up in a Chinese-made battery."