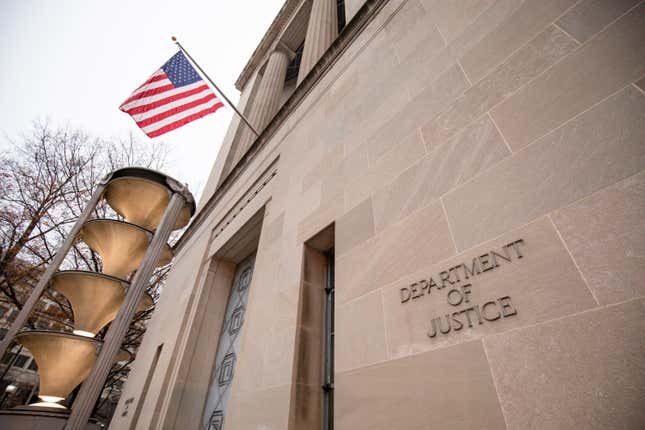 Bryan Sherbacow, the founder and former CEO of sustainable aviation fuel company Alder Fuels, was charged in a multimillion-dollar embezzlement scheme by the US Department of Justice (DOJ) on Friday (May 5).
Should you keep investing in Big Tech?
Sherbacow had already been fired from the fuel company in late December after its board of directors found evidence he stole company profits. Now, Sherbacow is criminally accused of embezzling at least $5.9 million in company funds. He's been charged with two counts of wire fraud and two counts of engaging in transactions derived from unlawful activity.
The indictment revealed the former CEO allegedly used the profits to buy expensive sports cars, a beach club membership, and the installation of an audio-visual system in a personal residence.
According to federal authorities, Sherbacow attempted to hide his crimes by falsifying financial records to other employees at the company, including members of the board of directors. If convicted, he could face a maximum penalty of 20 years in prison.
The current CEO of Alder Fuels, Tim Obitts confirmed that the company had cooperated with the DOJ during the criminal investigation.
"As the indictment against Mr. Sherbacow indicates, Alder was the victim of a significant embezzlement of its funds by its former Chief Executive Officer. Alder cooperated with the Department of Justice throughout its investigation into Mr. Sherbacow's misconduct," Obitts said in an email to Quartz.
What is Alder Fuels?
Alder Fuels, headquartered in Washington D.C., can produce sustainable aviation fuel by liquifying biomass residues—things like woody waste residues, miscanthus, and purpose-grown energy crops—into something called Alder Renewable Crude.
That can then be converted in existing refineries in renewable fuels and chemicals, creating low-carbon alternatives for industries that are historically difficult to decarbonize.
In 2021, Alder Fuels said it received a multimillion-dollar investment from United and Honeywell, two major aviation companies. United also agreed to purchase 1.5 billion gallons of the company's fuel.
Editors note: An earlier version of this article misidentified the make up of Alder Fuel's biomass process. The article has also been updated with a statement from the company about Mr. Sherbacow.
Related stories
⚖️ An operation targeting fentanyl trafficking on the dark web led to 288 arrests in 9 countries
⚖️ US regulators sued Binance for encouraging customers to buy unregistered crypto commodities
💰The head of the SEC says most cryptocurrencies are operating illegally