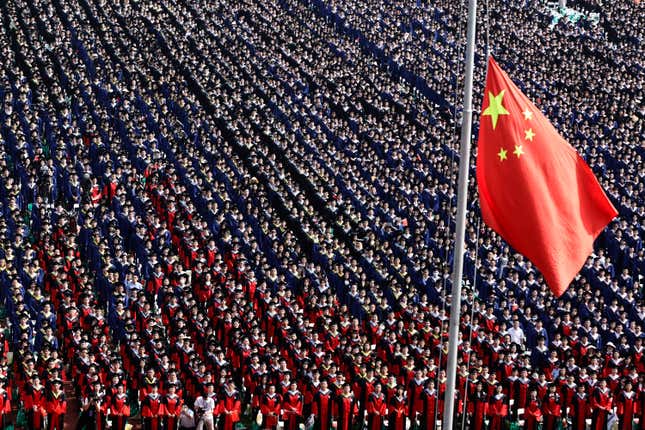 China has suspended the release of data on youth joblessness, which hit a record high in June, citing a need to examine its method for calculating the key economic indicator. The country's National Bureau of Statistics (NBS) released monthly economic data today (Aug. 15), reporting that the unemployment rate remained steady at 5.3%, up 0.1% from July. Specific figures on youth unemployment ages 16 to 24, usually in the report, were not included.

Earnings expectations for Microsoft and other tech giants
The bureau's spokesperson Fu Linghui said at a press conference (link in Chinese) in Beijing that reporting of the statistic will be paused beginning in August. He explained that the NBS is seeking to "improve and optimize" its labor force statistics following changes in China's economy and society.
"Whether students who are looking for a job before graduation should be included in the labor force survey statistics has differing opinions in society, and further research is needed," Fu said, before also hinting that the age range for the statistic might also be subject to review.
The NBS last reported that youth unemployment hit 21.3% in June, marking the highest level since records began five years ago.
Youth unemployment is just one statistic that has reflected China's difficulty in recovering from the pandemic shutdowns. Retail sales, factory output, and investment numbers released today also missed analyst expectations, according to a Reuters report, suggesting the economy is facing trouble in multiple sectors. The People's Bank of China also made a surprise cut to its key loan rate today in an effort to spur the country's sluggish economy.
Youths are returning home rather than seeking work in cities like Beijing or Shanghai
Beijing, Shanghai, Guangzhou, and Shenzhen, all of whom boast large populations and high levels of economic development, are unofficially known as China's first-tier cities. The four urban hubs have long attracted recent graduates looking to launch their careers, but many are returning to their hometowns to work amid poor employment opportunities.
Education research firm MyCOS found that an estimated 47% (link in Chinese) of all graduates in 2022—of which there were 10.76 million total—have since returned to their provincial homes rather than seek work in a big-four city, marking a 4% increase from 2018.
China's class of 2023 are posing "zombie style" in mock celebration
Youths in China have generated several memes to express their disillusionment with economic opportunities amid a bleak job market. The "lie flat" (躺平) and "let it rot" (摆烂) trends both emerged in recent years as a kind of passive protest towards heavy expectations of productivity and achievement placed upon China's youths. Now the 2023 graduating class—the largest in China's history with 11.6 million graduates—have started a new trend: posing "zombie style" for their graduation photos.
Chinese social media site Xiaohongshu, a platform akin to Instagram, has been flooded with images of students sprawled and slumped across school campuses in their caps and gowns. Many of the graduating students spent the majority of their college experience isolated under covid rules and are now facing uncertain economic prospects. Posing as a "zombie" has become a way to show and share their current mentalities and fears (with an added dose of humor).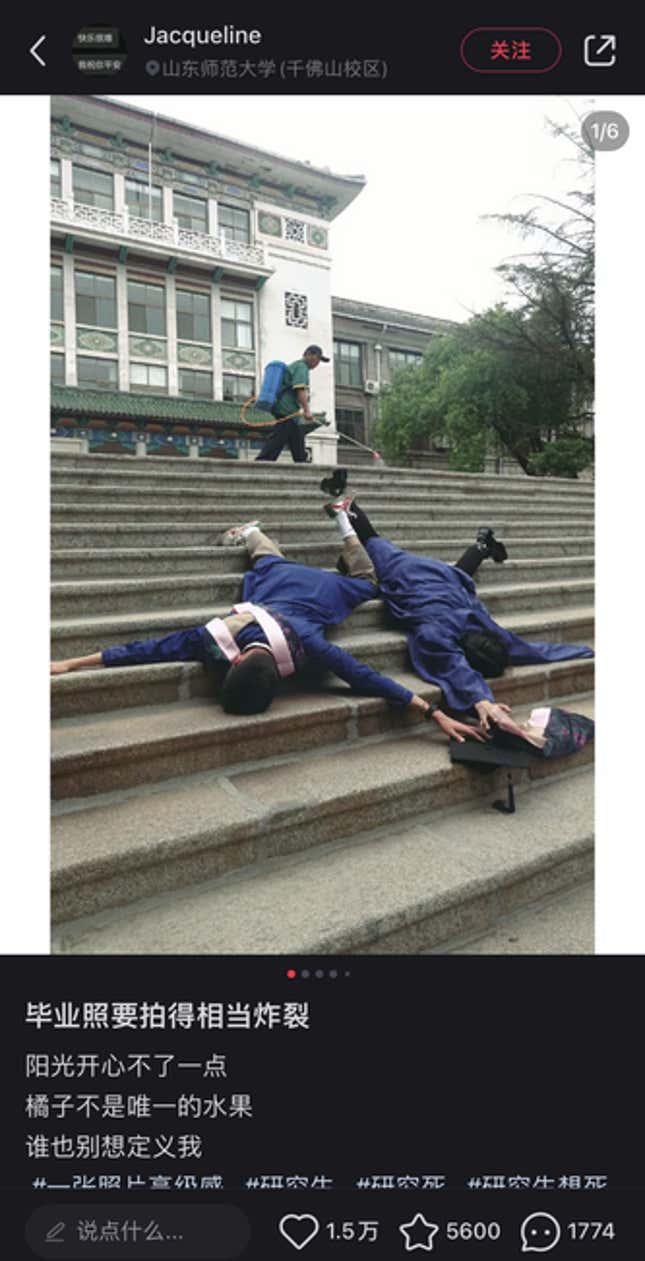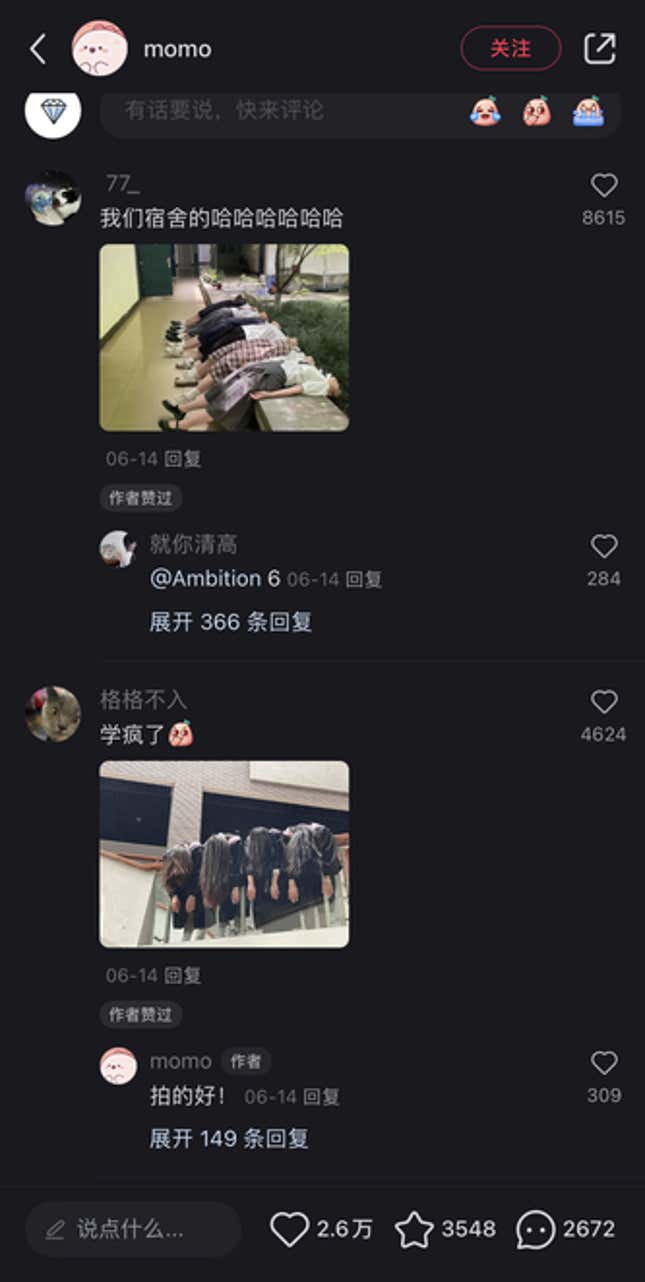 Related stories

🔔 China's deflation alarm bells are ringing

❓ Will China's rate cuts stimulate its sluggish economy?