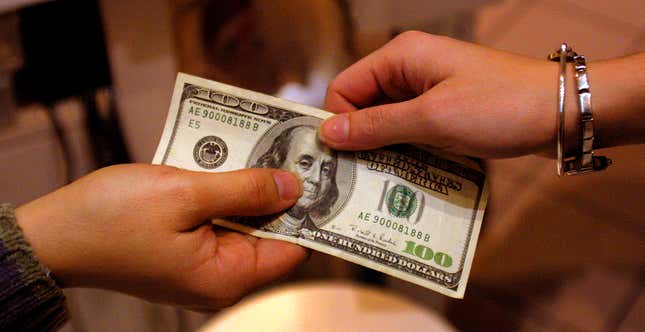 The rising cost of living is causing employed people to look for either higher pay with a new job or take on additional jobs, according to the recently released Global Workforce Hopes and Fears Survey by PricewaterhouseCoopers (PwC).
What to do when you encounter unhelpful pay ranges on job postings
The survey shows that 26% of the global workforce is looking to change jobs in the next year, up from 19% in 2022. PwC's survey is a snapshot of nearly 54,000 workers in 46 countries and territories.
Financial hardship is more widespread worldwide in 2023 than in 2022, according to the survey results. More employed people are working just to pay the bills and are unable to save their earnings for retirement, holidays, or other experiences essential to maintaining a healthy and balanced lifestyle. This group of workers with little to no savings increased from 37% in 2022 to 42% in 2023. Meanwhile, the percentage of workers who can afford to save shrunk to 38% from 47% a year ago.
More households with employed people around the world are struggling to pay all or some of their bills every month, up to 14% from 10% in 2022. Further, 4% of people surveyed who are employed cannot pay their bills most of the time, up from 2% in 2022. Combined that is 18% of those surveyed who are either struggling or cannot pay their bills—even though they are employed—across the globe.

Workers most likely to change employers or work more jobs

Workers who said they are most likely to change employers include those who feel overworked, struggle to pay the bills every month, and members of Gen Z. The survey cites purpose, company culture, and inclusion as key elements to retain employees. About half of those surveyed said they cannot truly be themselves in their current workplace.
One in five workers now work multiple jobs, with 69% doing so because they need additional income. The share of workers with multiple jobs is also higher among Gen Z and ethnic minorities, making up 30% and 28% of the workers with multiple jobs respectively. Secondary jobs are mostly part-time work, followed by freelancing.