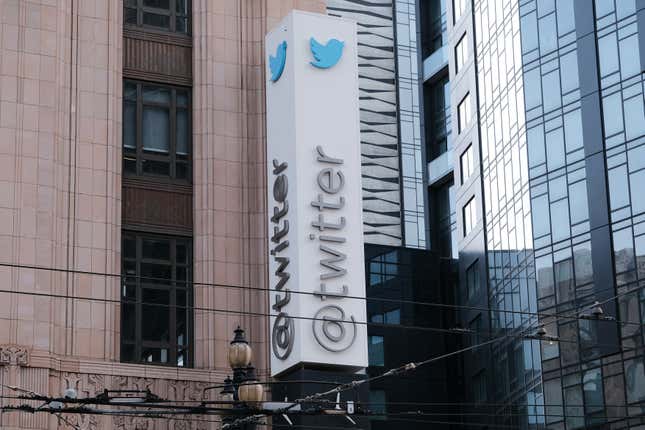 The president of the Netherlands House of Representatives published an open letter on Wednesday (May 31) that called on Twitter to address toxic and illegal content on its platform.
Vera Bergkamp cited recent tweets targeting her colleagues that threatened violence and even murder, saying that the messages were "probably punishable under Dutch criminal law."
Bergkamp wrote in the letter, which was addressed to Twitter's Global Affairs Department, that the threats undermined the company's responsibility to create a space for free expression.
"I understand Twitter works hard to minimize toxic and illegal content," she wrote. "Despite that, I urge you to take immediate action to address this issue and to take serious steps. In order to protect our freedom of expression it is necessary for Twitter to ensure a safer online environment for all its users."
The Netherlands has been dealing with an increase in threats of political violence. During last year's protests of agricultural policies, Dutch farmers routinely picketed outside the homes of politicians, including one incident in which demonstrators broke through barricades and attacked police with sledgehammers.
Additionally, far-right Dutch lawmaker Geert Wilders has said he routinely receives threats on his life for his controversial and widely criticized statements about Muslims in the Netherlands and abroad.
Twitter's press office did not respond to requests for comment.
The Dutch Finance Minister is considering resignation due to online harassment
Last week, Sigrid Kaag—the Finance Minister and leader of the centrist Democrats 66 party—revealed she is unsure whether she will continue in politics after years of receiving online death threats and targeted harassment.
During a television interview, Kaag revealed her daughters fear she will be murdered and her whole family would be "relieved" if she found another job and left the Netherlands.
The fear is not unwarranted. Els Borst, the former leader of the Democrats 66 party and deputy Prime Minister, was stabbed 41 times and killed in 2016 by a man who disagreed with her policy on euthanasia.
Kaag is a rising star in Dutch politics who has said her ambition is to be the country's first female prime minister. Before entering public life, she was the leader of the UN disarmament mission in Syria at the height of the country's civil war.
What is Twitter's policy on hate speech?
Twitter's official policy on hate speech prevents hateful references, incitements of violence, slurs, and dehumanization based on religion, disability, race, or gender. If an account violates the policy, there are a range of options for enforcement, including downranking the tweet, restricting likes and retweets, removing the tweet, and suspending the profile.
For a company as widely used as Twitter, enforcing those policies can be a challenge. That issue was exacerbated when Twitter's new CEO Elon Musk laid off more than 5,000 of the company's 7,500 employees earlier this year, including much of its content moderation team.
Twitter has seen a precipitous rise in hate speech since Musk's takeover, according to an analysis by the New York Times, including the average number of slurs against Black people going from being tweeted 1,282 times a day to 3,876. The increase comes as Musk repeatedly calls himself a "free speech absolutist" and regularly interacts with conspiracy theories on his personal Twitter account.
Related stories
Elon Musk spent $44 billion on Twitter to get more likes
Ron DeSantis's presidential campaign launch was an infomercial for Twitter