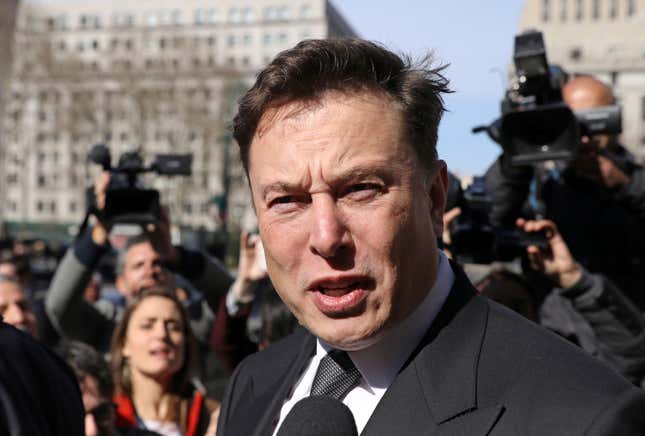 Twitter "no longer exists" and has merged with the newly created shell firm X Corp, according to an April 4 legal document filed by Twitter in a California court. CEO Elon Musk apparently confirmed the news by tweeting an X.

What inspired Elon Musk's design for Tesla's Cybertruck?
The change was only discovered in documents related to a lawsuit filed against the company by right-wing provocateur Laura Loomer last year.
Loomer is suing Twitter, as well as former CEO Jack Dorsey, for alleged free speech violations after she was banned from the platform in 2019 for inciting hate against Muslims. Elon Musk reinstated her account soon after buying the company last year.
Twitter, which had no comment on the rebranding, responded to an email inquiry with an auto-reply poop emoji, which has become its signature response to press inquiries.
X: Musk's plan to create a super app
Although it's unclear what X Corp might entail, there's probably a connection with Musk's plan to create an "everything app" called X. He envisions transforming Twitter from a social media platform into an app for everything from booking tickets to sending messages to making mobile payments.
Musk called his purchase of Twitter, and thus its user base, an "accelerant" for the creation of X. He also owns the X.com domain and has set up several Delaware-based companies with variations on the name X Holding.
Musk likes the letter X. It figures in the name of his company Space X, and X.com was the online bank he co-founded in 1999, later rebranded as PayPal. The obsession doesn't stop there: His son is called X Æ A-12.
It will probably be difficult for Musk to achieve his goal of a super app, especially given the lukewarm reaction to his initial Twitter Blue subscription service. But when has lack of public support stopped him before?
When are legacy blue checks set to expire?
Musk announced that legacy blue checks—identity verification badges for users not subscribed to Twitter Blue—will be removed on April 20.
The badges were originally meant to be taken down on April 1.
Instead, Twitter added a note to profiles with legacy blue checks on that date, saying it was unclear if the user was verified because they were subscribed to Twitter Blue or were a notable account. Now those users will lose their blue checks altogether.
The date that Musk picked is likely deliberate as he loves to reference the number 420, which is often associated with smoking weed.
In fact, he thinks it's so funny that he decided to take Twitter private at $54.20 a share, a price that some call the most overpriced acquisition in tech history.
Related stories
🐕 Elon Musk just changed Twitter's logo to the Dogecoin symbol
🤓 Elon Musk spent $44 billion on Twitter to get more likes
🖥️ Elon Musk still needs 10 million more Twitter Blue subscribers to pay the interest on his loans