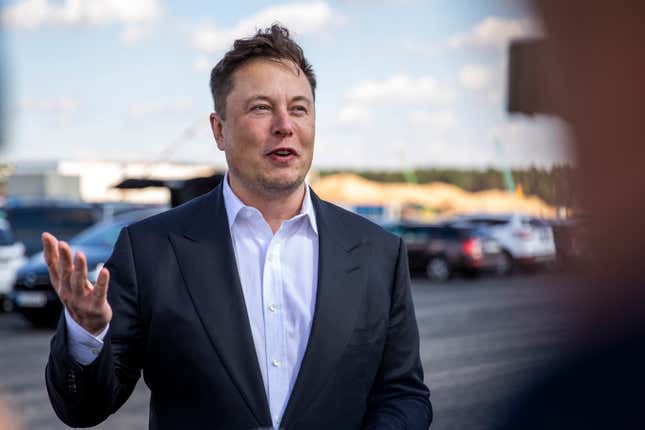 When Elon Musk took over Twitter in October 2022, an estimated 7,500 worked there. Within six months, Musk—mired in debt from an acquisition now worth far less than the $44 billion he paid for it had whittled the company's ranks below 2,000 staffers.

Musk rid the place of its old guard, and anyone who criticized him, opting instead for staffers happy to serve his vision of a Twitter with fewer ads, fewer rules, and more "free speech."
In December, Musk drove out Yoel Roth as Twitter's head of trust and safety—effectively the company's top content moderator—and smeared him on the way out, insinuating without evidence that Roth was a pedophile. (Roth had to flee his home after receiving death threats.)
Musk then tapped Ella Irwin, who joined the company in June 2022, as Roth's replacement. She quickly became a top confidant.
But after a public blow-up over whether Twitter would allow a transphobic video on the platform from the right-wing website The Daily Wire, Irwin resigned on June 1. A.J. Brown, the site's head of advertising quality and brand safety, also quit.
Even as former NBC advertising executive Linda Yaccarino is set to start as CEO of Twitter, the kerfuffle over content standards is the latest reminder that Twitter is a company of one, existing solely to benefit and amuse one of the world's richest men.
When a company is more a cult of personality than a company, it operates for ego-maximization, not profit-maximization. Everyone is replaceable in the cult structure—that is, except the leader.
Musk blamed his deputies so two of them quit
On June 1, the Daily Wire, founded by Ben Shapiro, claimed that Twitter had "canceled a deal" to premiere an anti-transgender film called What is a Woman?, over its policy against "misgendering" people.
Twitter, however, had quietly removed this clause—and one prohibiting "deadnaming," or using the former name of a trans person without their consent—from its hateful-conduct policy in April, drawing intense scrutiny from civil rights groups like GLAAD, which called the decision the "latest example of just how unsafe the company is for users and advertisers alike."
It's not clear what the nature of the "deal" was between Twitter and The Daily Wire, including if any money changed hands, or how the film was to be distributed. Still, Musk moved quickly to appease the far-right critics.
"This was a mistake by many people at Twitter," Musk tweeted. "It is definitely allowed."
He clarified that Twitter won't be recommending the video to people who do not already follow The Daily Wire's Twitter account, nor will it allow advertising next to the video, but the publication is free to post it on the platform.
Musk tweeted that Irwin and Brown's departures were related to the Daily Wire incident, and Irwin confirmed the news in a statement to the Wall Street Journal. "Elon is correct that my resignation was partially related to his tweet about the Daily Wire," Irwin said. She had previously told the Journal in April, after the misgendering and deadnaming clauses were removed, that the policy would still be enforced.
Multiple sources confirmed to the Journal that Brown also left in response to Musk's tweet.
Musk is throwing everyone else under the bus
The rush to appease The Daily Wire is another indication of Twitter's rightward slide under Musk. But it's also another sign that Musk is perfectly happy to throw his underlings under the bus when presented with any modicum of right-wing criticism.
"Irwin has become the chief executor of Musk's whims," Bloomberg wrote in January, "even when it goes against established protocols for social media content work that Twitter and its peers have refined for the past decade."
The observation didn't age well. Musk, it appears, has no allegiance to the most devoted among his ranks. And even Irwin, perhaps the last true Musk-whisperer left at Twitter, had a line. Musk crossed it.