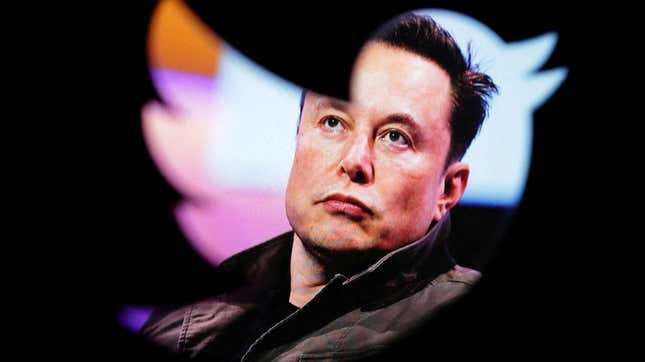 WeChat is synonymous with the internet—at least for its 1.3 million users in China. WeChat is where they hail cabs, book flights, shop online, watch movies, and chat with friends.
It's a self-styled superapp, and, while tech leaders in the US have promised to replicate WeChat's ubiquity and business model, efforts to this end have so far fallen short.
Elon Musk, the SpaceX and Tesla CEO, is among the many who have promised a superapp—his most ambitious end goal for Twitter, which he bought for $44 billion last year.
After all, who is better fit to bankroll an "everything app"—as Musk calls it—than the world's (sometimes) richest man?
But his vision for what a supercharged Twitter would look like is shrouded in mystery—if he even has a vision, and isn't just spitballing to gin up public intrigue. Even if Musk figures out how to build a formidable WeChat counterpart in the West, then another pressing question arises: Does anyone outside China even want—or need—a superapp?
A brief timeline of Musk's superapp dreams
June 2022: "You basically live on WeChat in China," Musk said during a Q&A with Twitter employees, expressing interest in building something like it for American users.
October 2022: Musk tweets, "Buying Twitter is an accelerant to creating X, the everything app." He says the acquisition "probably accelerates X by 3 to 5 years, but I could be wrong."
April 2023: Twitter tells enterprise customers that Twitter is now X Corp, fueling speculation that he's working on a superapp. Days before this announcement, Musk created a new AI company with a similar name—X.AI.
Why WeChat worked in China
To understand why the US and other markets might not need a superapp, it's important to understand that WeChat filled a specific void in China that might have never existed elsewhere.
📱Quality of devices. In China and other Asian countries where superapps have seen success, many internet users leapfrogged the desktop generation and went straight to mobile phones. At the start of the 2010s, smartphones weren't sophisticated at all. Low-resolution, low-storage, and low-performance devices didn't allow for a home screen with a string of different apps. A one-stop-shop app was needed to unlock the mobile internet.
💳 Credit cards vs digital payments. A largely unbanked population in Asia didn't really catch on to credit cards—the most common mode of in-person and online payment in the West. They went straight to mobile wallets.
🇨🇳 Cultural differences. The East has more collectivist societies, making them more homogenous consumers. In the West, however, individualism and consumer choice are prized, making it difficult for a single app to appeal to everyone.
🌐 Regulatory scrutiny. In WeChat's case, the Chinese government heavily supported and relied on WeChat in the app's early days. Also, mainstay global apps like WhatsApp, Signal, Twitter, Facebook, and Google were—and still are—blocked in China. In the West, the scrutiny of Big Tech has made consumers and governments skeptical, and regulations are far tighter for apps that collect troves of data.
The promise and pitfalls of building a super app in the US
There are no superapps in the US, but it's not for lack of trying.
It's happening in bits and pieces. Google does search, video, cloud, and payments. Meta has social media, messaging, and payments through its major apps—Facebook, Instagram, WhatsApp, and Messenger. Uber specializes in ride-sharing and food delivery. Snap has aspired to incorporate payments and gaming, but shuttered these experiments. Even so, Snap CEO Evan Spiegel says he's still committed to building a superapp.
Some think a superapp is attainable in the US. "I'm convinced that constructing a US superapp is the strategic-imperative of the next decade and could result in the first $10 trillion company," New York University marketing professor Scott Galloway wrote in a recent New York magazine article.
But the shape, form, and success of a superapp in the West won't be like the incumbents from the East. Deloitte predicts it won't be a winner-takes-all market. Instead, there will be so much consolidation that three to five superapps will rule with overlapping features. There's also a chance that apps do more than one thing but they don't truly earn the name "superapp," sticking to adjacent, complementary industry-specific features consolidated in one app. They'll be aimed at delivering an all-in-one experience within a more closely defined space, like car ownership or parenting.
"Even in aggregate, superapps may not rise to the degree of ubiquity they have reached in other countries…superapps represent a substantial but less dominant opportunity," Deloitte wrote in a report.
Charted: Companies are talking about superapps more





App stores as gatekeepers
In the US, users and regulators aren't the only ones wary about data privacy and unregulated monopoly power. Device makers and their app stores also serve as gatekeepers.
Phillip Shoemaker helped build Apple's App Store and co-wrote its guidelines during his time at the company from 2009 to 2016. During this time, several companies proposed superapps, where they have mini-apps inside of apps—plugins, if you will—and the ability to let users pay for things inside and outside of the app, bypassing Apple's cut, which is often as much as 30%. But Apple has rules against using outside payment processors. Epic Games, which updated the Fortnite app with a feature that allowed consumers to pay Epic directly for in-app currency at a discount, dragged Apple in court over the legality of Apple's rules. On April 24, 2023, the US Ninth Circuit Court of Appeals rejected that the App Store policies violated federal laws.
"App developers have tried, specifically Facebook. Facebook wants to have the level of integration that WeChat has in China, but Apple has consistently denied it," Shoemaker said in an interview with Quartz.
Tencent, too, Shoemaker said, had its proposal rejected by Apple's App Store several times. The eventual leniency was a business decision hinged on selling iPhones in the world's most populous country at the time.
"Sometime in 2016 however, Tencent asked and Apple acquiesced," he said. "Why? I can only guess, but my guess is the following: The majority of citizens in China used WeChat to pay for everything, from parking to groceries. And if that didn't exist on the App Store, or available for Apple devices, who would buy an Apple device in China?"
Tencent was, and is, an exception to the rule. And there has been a lot of back and forth between the Chinese and American tech giants over the years. In 2017, WeChat disabled a popular tipping function that let readers reward content creators after Apple said it violated its rules for in-app purchases. But after backlash, Apple and Tencent restored the feature, changing the "tipping" button to "Like the author," and sending money directly to an author's personal WeChat Pay account without Apple taking a cut. In 2018 and 2020, WeChat told public account operators that it's banning transactions for virtual goods and services in accordance with Apple's App Store guidelines.
Why do companies—and Elon Musk—still want to try to build a superapp?
Superapps help businesses "build a moat," the market research firm CB Insights wrote in its January tech trends report, in which it called such apps the "Swiss army knives of consumer tech platforms." That's why despite setbacks, Snap's Spiegel is still committed to building a superapp. Spiegel, too, pointed to the merit of "diversified engagement across a wide variety of products in the same application" as a means to strengthen the business during a June 2022 interview with Axios at the annual Cannes Lions advertising festival in France.
But it won't be easy for Snap or Twitter. Sure, users of these social apps may use new fintech features, but it's unlikely that users ditch their Venmo or Paypal habits—to send money on social media platforms. While WeChat built its app on the back of social network QQ, it's not obvious why Musk would have needed to pay a premium for Twitter if his only goal was to turn it into something altogether more expansive.
Moreover, Musk's prospects aren't all that promising by virtue of him being, well, Musk.
Apps like WeChat are anchored on business relations that let them host millions of mini-apps within their apps. Musk's abrasive Twitter takeover led to an exodus of businesses from the platform, badly hurting ad revenue. If Musk wants to build a superapp, he'll first need to get back in the good graces of the business community—and that, for him, seems like a herculean task.
Learn more about superapps
Ananya Bhattacharya talks to host Scott Nover about the West's impossible superapp dream in episode 3 of the Quartz Obsession podcast, season 5.

🎧 Find it wherever you get your podcasts: Apple Podcasts | Spotify | Google | Stitcher | YouTube

👀 Or, read the transcript!