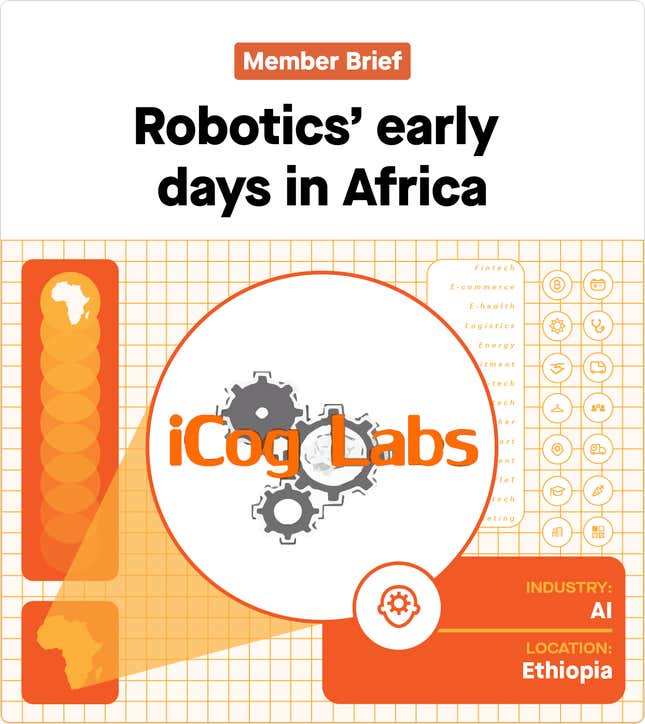 Hi Quartz Africa members,
Today we're launching Quartz Africa membership, a front-row seat to innovation on the continent. As a reader of Quartz Africa Weekly—which will remain free!—you're receiving a free preview of our newest newsletter, the Quartz Africa Member Brief, which will profile exciting startups and sectors around the continent.
In addition to this exclusive weekly email, Quartz Africa members get unlimited access to the narratives, insights, and developments powering Quartz Africa's journalism. To become a Quartz Africa member, sign up for a free trial today.
Okay, let's get started.
---
Africa's AI horizon
Africa is rife with opportunities for artificial intelligence. In Nigeria and Kenya, a generation of fintech startups own proprietary models that offer users customized instant loans. South Africa's Aerobotics combines satellite imagery with computer vision for more efficient tree-crop production. Agrix Tech is doing something similar in Cameroon, helping farmers diagnose ailing tomato fruits in 10 seconds.
Big Tech is taking note of this wave. When Google opened an AI lab in Ghana in  2019, it was a testament to the idea that Africa is the next frontier for emerging technologies. That same year, Microsoft followed suit with its own center.
Most experts are convinced that African companies and governments should look to AI to accelerate the continent's development goals, and to enhance its competitive advantage. Governments should use natural language processing—the branch of AI concerned with linguistics—to drive education in indigenous languages. Engineers like Charlette N'Guessan should be encouraged to build facial recognition technology that properly recognizes Black faces. And the rise of Africa's thriving retail insurance market may depend on machine learning-driven startups like Curacel in Nigeria.
One other promising AI sector in Africa is robotics. In March 2015, three 8-foot tall robocops designed by Congolese engineers were installed in Kinshasa, the Democratic Republic of Congo's capital, to help control the city's traffic. Robots have been used in South Africa and in Botswana to reduce the dangers associated with mining. In the last decade, initiatives like the $10 Robot Challenge have been targeted at increasing robotics education, even amid fears of hurting Africa's lackluster manufacturing sector.
There is no data with which to estimate the size of Africa's robotics market; the International Federation of Robotics publishes annual industry data, but hardly mentions Africa and doesn't include members from the continent. And yet: The strides of one or two startups are starting to put African robotics on the global map.
---
Cheat sheet
💡  The opportunity: Robotics could improve how African cities tackle social infrastructure issues in transportation and healthcare, by reducing full dependence on humans and thus opportunities for corruption and incompetence.
🤔  The challenge: High-level robotics requires investments in sophisticated hardware, troves of data, and specialized talent trained over long periods. Unfortunately, Africa has under-invested in STEM education, struggles to collect accurate data, and depends on China and other nations for machine parts.
🌍  The road map: Governments interested in developing robotics need to have a long-term view by making huge capital investments in talent development and internet and data storage infrastructure. Likewise, Africa-focused venture capitalists will need to pay more attention to entrepreneurs in this untapped sector, as they have done for fintech.
💰  The stakeholders: In 2012, the $10 Robot Challenge was organized by the African Robotics Network (AFRON) with support from the Institute of Electrical and Electronics Engineers (IEEE). Since then, private companies like Ethiopia-based iCog Labs have led the way in championing robotics in Africa.
---
By the digits
3 million: Industrial robots operating in factories across the globe
$1.6 million: Largest investment received by an African robotics company (Tunisia-based Enova Robotics in 2019)
6.2%: Growth estimate for Africa's agricultural robots and mechatronics market between 2022 and 2027
384,000: Units of new robots shipped globally in 2020
71%: Share of new robots shipped in 2020 that went to Asia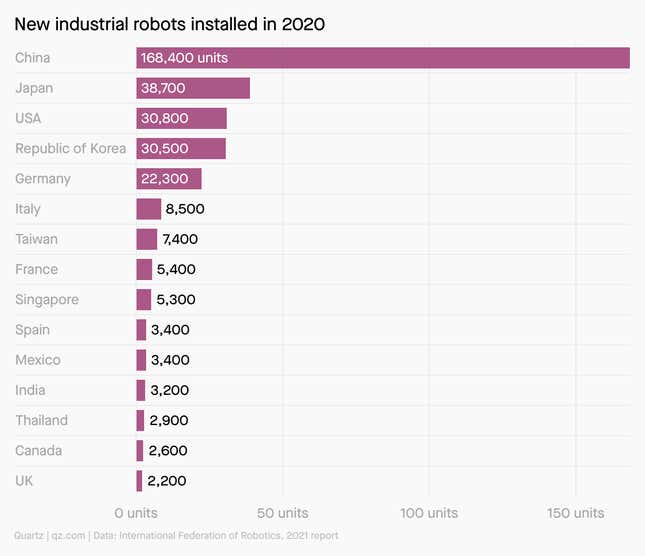 ---
The case study
Name: iCog Labs
Founded: 2013
HQ: Addis Ababa, Ethiopia
Founder: Getnet Aseffa
Latest valuation: Undisclosed
iCog Labs has pride of place among startups in Sheba Valley—Ethiopia's tech hub—as the country's first port of call for AI talent. The company is probably best known for contributing to the creation of humanoid robot Sophia, but iCog wants to be more than an appendage of one historic project.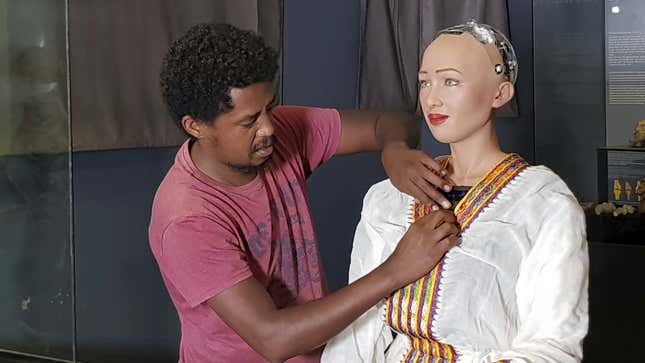 "iCog's vision is to build high cognitive brain systems, to mimic all intelligence forms," founder and CEO Getnet Aseffa tells Quartz Africa. The company's research entails replicating cognition by humans, animals, and plants in robots and other artificially intelligent bodies. iCog fulfills these services by developing algorithms for clients—including SingularityNET, an AI marketplace created by the makers of Sophia—and has plans to build its own hardware.
For now, the company is mostly bootstrapped: After a $50,000 investment in its early days, iCog has not raised any external funding, though not for lack of trying. (It received grants worth $200,000 in 2018.) Ethiopia's tech ecosystem—unlike Nigeria, Kenya, or South Africa—is not rife with cash, and startups in niche industries like AI have it doubly difficult. The company also struggles to retain talent; during the pandemic, iCog lost 75% of its programmers to the US, Canada, and Europe.
But that hasn't stopped iCog from pushing ahead. "Everything is going to be replaced by machines; robots will replace all mechanical and intellectual jobs," Aseffa posits. While motivated to solve African problems in healthcare, manufacturing, and agriculture, iCog aims to own even a 0.001% share of the unfolding trillion-dollar AI economy.
---
In conversation with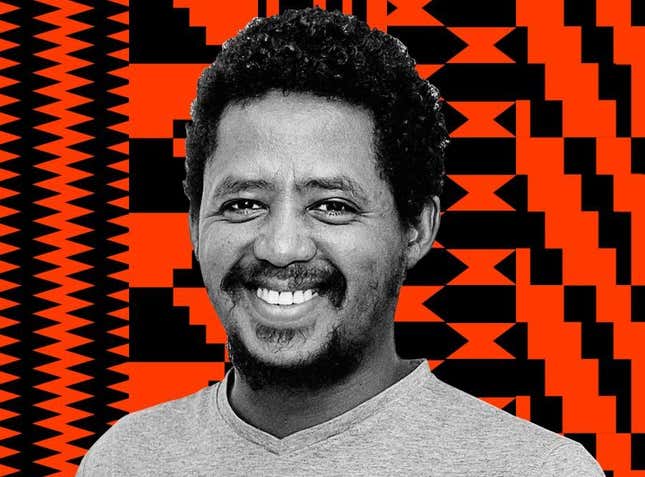 iCog founder Getnet Aseffa is a computer scientist whose company has come a long way since starting with four programmers in 2013. Here's some of what he shared with Quartz Africa:
💰  On funding availability:
"Access to funds is one of the biggest problems in the country. You cannot get any loans or seed funding. There are revolving funds but they don't consider concepts like iCog, they mostly focus on small and medium enterprises."
🙃  On the regulatory environment:
"In general, the policy side of things is very slow. Regulation is not blocking innovation but it's not supporting us either."
🤖  On the AI talent gap:
"There are no artificial intelligence degrees or courses that train talent in the universities. All of our staff are trained in-house, which makes it a major challenge when they migrate. But they migrate because they get almost triple my salary, and their skill is in high demand."
---
AI startups to watch
Enova, a Tunisian robotics company, raised $1.6 million in 2018 from Capsa Capital, a Tunis-based investment firm. The funding arrives four years after Enova was founded by Anis Sahbani to design and manufacture robots. The company now also operates in France.
Atlan Space, a Moroccan company, raised $1 million in 2020 in a round led by Maroc Numeric Fund. Atlan's specialty is in building software to power autonomous drones, which have been used to tame illegal fishing, among other things.
---
More on Quartz
🔮  Ethiopia's futurists are betting on AI
🏃  The race is on to build facial recognition tech for Africa
🤝  Why AI needs input from Africans
🤖  Robots are a threat to Africa's manufacturing jobs
🚓  How Kinshasa tackled its traffic with robocops
🛠️  Machine learning can't fix algorithmic bias. But humans can
🔬 The quest to make AI less prejudiced
👀  People, podcasts, and papers to check out on AI bias
---
🎵  This brief was produced while listening to "Chaise Electrique" by Fally Ipupa feat. Olivia (DRC, US)
---
Have an ambitious rest of your week,
—Alexander Onukwue, west Africa correspondent
---
One 🛎️ thing
In 2020, Hotel Sky in Johannesburg, South Africa, became the first hotel in Africa to have robots as members of staff, taking up customer luggage and delivering room service. Managing director Paul Kelley said robots won't replace people, but that "hospitality will go that way." The robots were designed and deployed by Ctrl Robotics, a company based in Singapore.