Hi Quartz Africa readers!
There's been a flurry of activity around African data in the past two months.
The UK-Nigeria Tech Hub launched an open-source platform for information about the Nigerian tech sector. The Africa Centres for Disease Control and Prevention announced a partnership with the pan-African Co-Creation Hub supporting startups that provide key Covid-19-related information. The African Union launched an Africa Migration Data Network. And financial data firm Refinitiv announced it was expanding its economic data coverage to Africa.
Quartz Africa has been covering the issue of data availability on the continent for some time, from the way a lack of quality data prevents citizens from holding governments accountable, to the way it limits the ability of governments themselves to make informed policy decisions and combat food security and poverty.
Linet Kwamboka, founder of DataScience, a Nairobi-based data analytics and information systems company, says the recent launch of multiple data hubs points to the demand for African data. But she is also cautious about the fact that some have been developed outside the continent, which raises questions about their long-term sustainability.
Typically, institutions that fund government and civil society organizations in the continent require them to collect and aggregate data, creating this demand. "For these guys to make fiscal policy, even just financing, just any investment really, they want the data," Kwamboka told Quartz. "And how do you get that? If you finance the organizations to collect the data."
Kwamboka was a project coordinator on the Kenya Open Data initiative, which was launched in 2011 to make government datasets freely accessible in easy reusable formats. She believes that the sustainability of the data hubs hinges on African demand. "If the demand for this portal has been initiated locally, then, these organizations can justify putting these things on budget and financing them," she says.
In order to remain sustainable, hub creators also have to create a community of people who will use these resources, says Odanga Madung, co-founder of Odipo Dev, a Nairobi-based data consultancy. —Carlos Mureithi
---
Five stories from Quartz Africa
Mobile money provides a post-Covid-19 bounce. Mobile money is providing a much-needed revenue buffer against disruptions from the coronavirus pandemic for Africa's big telecoms companies. Tawanda Karombo peers into the financials, and explains why fintech partnerships look to be the next frontier of growth.
Learning from the missteps of past trade deals. The African Continental Free Trade Area could shape globalization for years to come, particularly if its architects are able to learn from history. Yaw Okyere Thompson breaks down the mistakes that can be avoided by looking at the history of NAFTA, one of the most instructive trade agreements of the past two decades.
Nigeria speeds up its 5G plans. Nigeria has picked up the pace to join Kenya and South Africa to become one of the countries pioneering 5G deployment in Africa. But as Grace Akinosun explains, focusing on the new technology might come at the detriment of much-needed advances in basic coverage and usage.
China's vaccine outreach in Africa falls short. President Xi Jinping previously promised that China would prioritize delivering a Covid-19 vaccine to African nations. But as Uwagbale Edward-Ekpu writes, recent data show that China's involvement in Africa's vaccine programs has been the slowest among all regions where Chinese vaccines are in use.
South African researchers spot a Rembrandt fake. The University of Pretoria, home to one of the few artwork authentication efforts on the continent, recently used cutting-edge technology to establish that one of the university's most prized artworks was a fake. Gerard de Kamper and Isabelle McGinn explain how not having to rely on European authenticators will help the continent's art collections.
---
Chart of the week
A greater number of startups in sub-Saharan Africa are offering telemedicine services, spurred on by the pandemic and increasing digital adoption across the continent. But a lack of "clear and harmonized" regulation is preventing the industry from taking off, according to a new report on health innovation in the region.
Telemedicine, combined with direct-to-consumer distribution, is the most common type of service offered by health innovators founded in the last five years, says the report by Salient Advisory, a global healthcare consulting firm.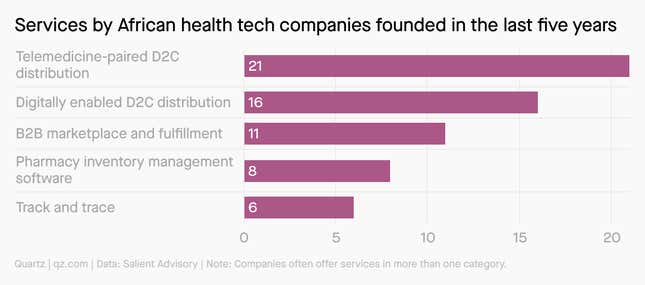 The African health tech sector is thriving, with the number of startups in the space and the amount of funding increasing significantly, Carlos Mureithi writes. The Covid-19 pandemic has forced traditional healthcare providers to change their models and adopt new tech products, thereby creating opportunities in the industry.
---
Dealmaker
Bosta, an Egyptian delivery startup, has closed a Series A investment of $6.7 million  in a round led by Silicon Badia, as well as other regional and global investors. This takes Bosta's total investment raised in the last year to $9.2 million. With this round, it's looking to dominate Egypt and expand operations across Africa, MENA, and the GCC.
BFREE, the Nigerian fintech startup focused on ethical credit management, has raised an $800,000 seed funding round to help it scale. The round was led by Nigeria-based Beta.Ventures with support from Launch Africa Ventures and GreenHouse Capital. Established last year, the firm already fills a significant void for leading lenders in Nigeria by managing credit for over 300,000 of their customers.
Telda, the Egyptian fintech startup catering to the financial needs of millennials and Gen Zs, has raised $5 million in pre-seed funding. This investment was led by Sequoia Capital, with Global Founders Capital and Class 5 Global as the other participants. Established in April, Telda already has 30,000 signups and is looking to use the cash to build on a strong first month of operations.
---
Quartz Gems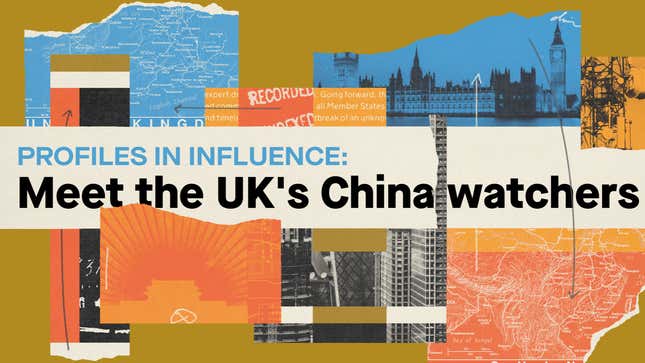 The rise of China as a superpower is fact, not future. The UK, which once billed itself as "China's best partner in the West," is caught between two contradictory responses: Seek closer ties with the world's second largest economy, or confront it over humanitarian and political issues.
From 2015 to 2020, with some exceptions, the UK government embraced the former. But Covid-19 changed everything, souring public opinion on China, shining a spotlight on the UK's reliance on Chinese-made products, and raising questions about how decisions made by the Chinese Communist Party can impact the lives of people in London, Glasgow, and Belfast.
The rest of the world will be watching the UK's approach—and how China responds. In Quartz's latest series, Annabelle Timsit talks to 12 of the UK's most influential people on China.
---
Other things we liked
Somaliland at 30. Three decades after declaring independence from Somalia, the Republic of Somaliland has waded through numerous conflicts to achieve stability. Markus Virgil Hoehne writes in Africa Arguments that these advances have come at the expense of international reverence.
A pitch invasion undermines South Sudan's progress. The country has been lauded for taking steps to grow women's football locally while fighting patriarchy and other societal norms. However, as Isifu Wirfengla reports in New Frame, a violent demonstration by minister Peter Mayen Majongdit at a recent game highlights the challenges that remain.
Nigeria discusses a startup bill… For all the potential that the Nigerian business ecosystem packs, startups often remain one disruptive government regulation away from relevance. For Tech Cabal, Alexander O. Onukwue reports on how startup leaders are petitioning government leaders for more consistent regulation.
… while a social media bill hits Mauritius. The draft legislation ostensibly aims to curtail the "abuse and misuse of social media." However, as Ariel Saramandi writes for Rest of World, it effectively implements a mass digital surveillance system that isn't likely to overlook government criticism.
---
Quotable
As people living in richer countries hit the reset button this summer and their lives start to look normal, in Africa our lives will stay on hold. This is unjust. We are optimistic that vaccine availability will improve significantly in the second half of the year. We can still catch up and make up for the lost ground, but time is running out."—Dr. Matshidiso Moeti, WHO regional director for Africa
---
Keep an eye on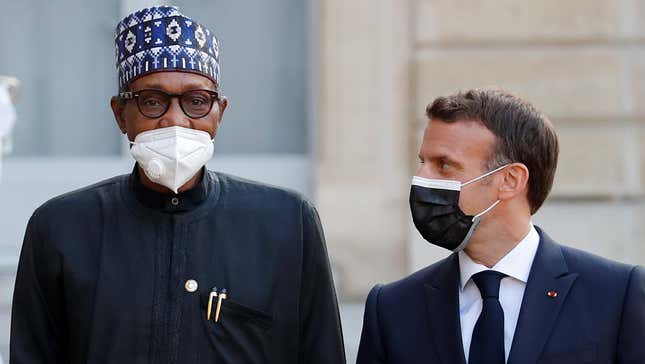 A summit on African financing hosted by France last week resulted in a push to get the IMF to reallocate $100 billion in special drawing rights reserves (SDRs) to the continent by October.
The announcement was part of what French president Emmanuel Macron called a "New Deal with Africa" and included a call to accelerate the Covid-19 vaccine rollout. "The context is exceptional: At stake is not only the end of the crisis, but also our ability to reinvent our growth model," Macron tweeted.
Ahead of the summit, Hannah Ryder & Sophia Kladaki described why it is critical for African leaders to fight for the reallocation of SDRs. The financing could help the continent address its most pressing needs, from vaccines and the economic recovery from the pandemic, to digital infrastructure and climate adaptation.
In order for the summit to have been meaningful, however, concrete commitments need to be made rather than broad platitudes. The coming months will determine how serious the world is about aiding Africa's recovery.
---
🎵 This brief was produced while listening to "Djourou" by Ballaké Sissoko ft. Sona Jobarteh (The Gambia/Mali.)
---
Our best wishes for a productive and ideas-filled week ahead. Please send any news, comments, suggestions, ideas, suspected fake artworks, and interesting data repositories to africa@qz.com. You can follow us on Twitter at @qzafrica for updates throughout the day.
If you received this email from a friend or colleague, you can sign up here to receive the Quartz Africa Weekly Brief in your inbox every week. You can also follow Quartz Africa on Facebook.