Hi Quartz Africa readers!
Africa's leaders have called out the omicron-related travel bans as discriminatory and unjust. It's unclear whether they have any impact on the spread of covid-19, but their negative impact on the African tourism industry is without question.
It's a sector into which Africans themselves have had little opportunity to tap. A new report from Africa No Filter found that only 63% of young Africans have ever traveled to another African country, despite wanting to see more of the continent. Restrictive visa regimes and the high cost of flights between countries make it much harder for Africans to visit their neighboring countries than fly overseas.
In 2016, as part of a solo backpacking west Africa road trip across Côte d'Ivoire, Burkina Faso, Togo, and Benin, I spent a few days in the historic town of Bobo-Dioulasso, in the western part of Burkina Faso. My couchsurfing host, Mohamed, had received over 700 travelers at his home over the years. Yet I was his first African traveler. His fascination that I, a Kenyan, would come to his country as a tourist, not part of a work mission or something of the sort, mirrored the surprise I got from immigration officials in Abidjan, Côte d'Ivoire. "You really came all the way just to visit my country?" he asked.
While there have been moderate improvements over the past few years, the reality is that for millions, the Africa Continental Free Trade Area, the Single African Air Transport Market, and the long-discussed African passport remain theoretical concepts. And the insular, nationalistic approach of covid-related travel bans does nothing for the cause of more permeable borders.
Even as policy implementation takes time to catch up with the hopes and aspirations of young Africans, we remain connected in other ways. Africans are able to learn more about the rest of the continent than ever before through outlets such as film, literature, and social media, where #jollofwars play out on Twitter, and influencers post stunning African landscapes on Instagram. Increasingly, Africans can finally star in their own travelogues instead of being subjects in them.
We are connecting in so many ways, even as we remain separated by borders, policy, and variants. —Ciku Kimeria, Africa editor
---
Stories this week
Further fallout from Africa travel bans. Alexander Onukwue reports on the highly criticized move by the UK to add Nigeria to its travel red list. Africa's leaders described the bans as a form of "afrophobia," when the continent might not even have been the origin of the variant.
Ethiopia's innovators try to find purpose. In the midst of a conflict which has deeply polarized Ethiopians locally and abroad, more people are taking to social media to air their views. A Quartz contributor reports on how the country's tech innovators are making headlines for their controversial stances on the war.
A startup ventures into livestreamed lessons. The pandemic has been a boon to the edtech industry in Africa. Alexander Onukwue spoke to Sim Shagaya, CEO of Tencent-backed startup uLesson, to understand the surprising pivot of the company from delivering pre-recorded content to live interactive courses in 10 countries.
Safety is a key concern for women in the African gig economy. Whether they are riding cabs, renting out apartment space, delivering parcels, or running small businesses on social media, one experience unifies women across Ghana, Kenya, Nigeria, and Uganda, writes Grace Natabaalo: They constantly have to ensure their own safety.
MTN mandates vaccines for employees. Tawanda Karombo reports on Africa's largest telecommunications firm requiring employees—with a few exceptions—to get vaccinated against covid-19 starting January or risk losing their jobs. The move may inspire other telecos on the continent to follow suit.
---
Send us your thoughts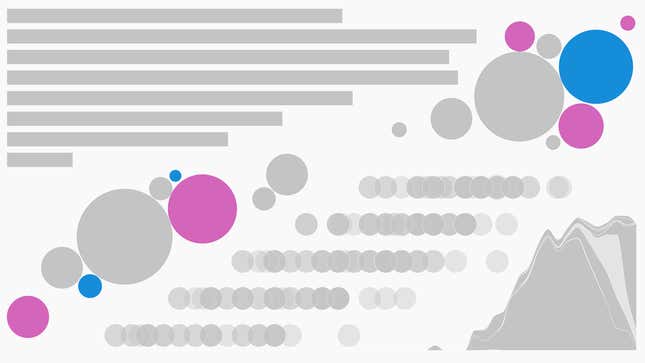 Which Quartz Africa stories left an impression on you this year? What would you like us to cover more of next year? And did a chart—on Quartz Africa or elsewhere—help you better understand the world? Perhaps one that perfectly represented your thoughts in a visual way, so much so that your friends asked you to stop sending it, please?
We're asking readers to share their top Quartz stories and the most impactful charts they've come across in 2021. Send us a screenshot or link, along with a couple of sentences about why you like it, to africa@qz.com. While you're there, tell us which innovations, sectors, or themes you'd like Quartz Africa to cover more of in the year ahead.
In return, we'll send you a special code for 40% off a membership, which will give you access to the best charts of 2021 and a whole lot more. Want to see exactly how much more? Try it today.
---
Dealmaker
TradeDepot raised $110 million in a round led by Partech Africa and the International Finance Corporation (IFC). The Nigeria-based startup enables retailers in Accra, Johannesburg, and 10 Nigerian cities to stock and manage inventory. TradeDepot joins Flutterwave, Chipper, OPay, Wave, and Andela in raising more than $100 million in single funding rounds this year.
Kwara, a Kenyan fintech startup, raised $4 million in a round led by France-based Breega, with the participation of SoftBank Vision Fund Emerge, an accelerator program, among others. Kwara started off helping credit unions digitize, but now wants to build a digital bank. The company also operates in South Africa and the Philippines.
Ivorian payments startup CinetPay raised $2.4 million from 4DX Ventures and Flutterwave, in a bid to position itself as the payment gateway of choice for Francophone Africa. CinetPay enables payments in Côte d'Ivoire, Senegal, Cameroon, Mali, Burkina Faso, Togo, Congo, Guinea, and Benin, and says it processes about $12.5 million in transactions monthly.
---
Person of Interest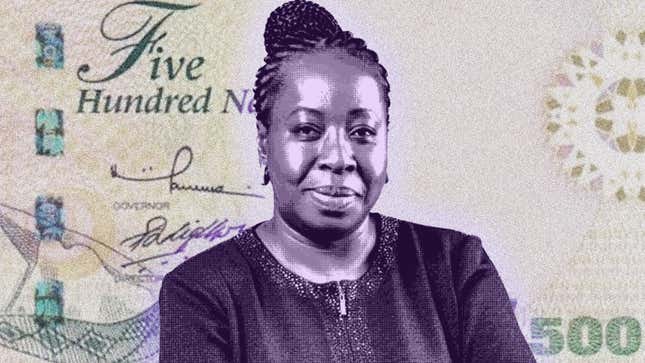 Funke Opeke returned to Nigeria in 2005 after a 20-year telecom career that saw her become an executive at Verizon and join a project to help privatize Nigeria's now defunct state telephone company (NITEL). After that deal fell through, she took up an unprecedented challenge: landing west Africa's first private submarine cable. MainOne, the company she founded for that purpose, completed a 7,000 km fiber optic cable network in 2010 that stretches from Portugal to Nigeria. A profitable decade later, MainOne has now been sold to Equinix, a California-based telecommunications company, for $320 million. As African investor Ola Brown told Quartz, "Funke played the long game and built an impactful business."
---
Quartz Gems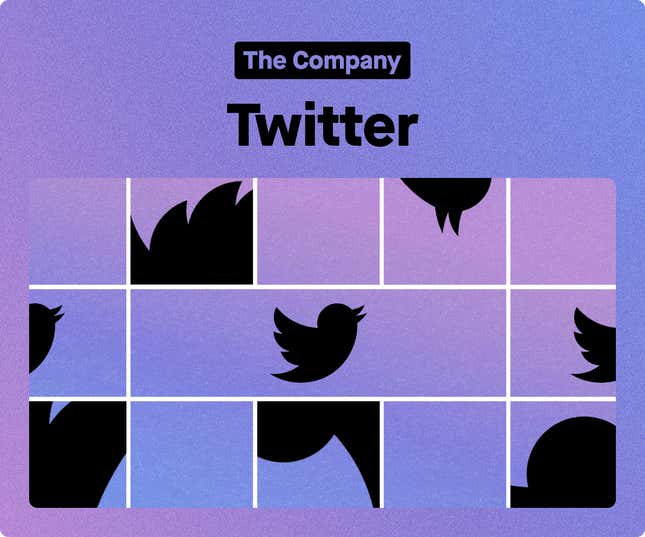 On Nov. 29, Jack Dorsey stepped down as chief executive of Twitter, hand-selecting Parag Agrawal as his heir. Agrawal, a longtime Twitter employee, had been chief technology officer; in naming him, Dorsey praised Agrawal's understanding of both the company and its core product. Dorsey was also a programmer when he co-founded Twitter in 2007, and reportedly sees a lot of himself in Agrawal (though not the beard).
$1.2 billion: Twitter's third-quarter revenue in 2021, up 37% year over year (pdf)
211 million: Daily active users on Twitter (pdf)
$2.99: Monthly price of Twitter Blue
97%: Share of total tweets that come from just 25% of users
386,000: People who follow Quartz on Twitter (follow us!)
40404: The five-digit phone number Twitter used for its text-to-post service until 2020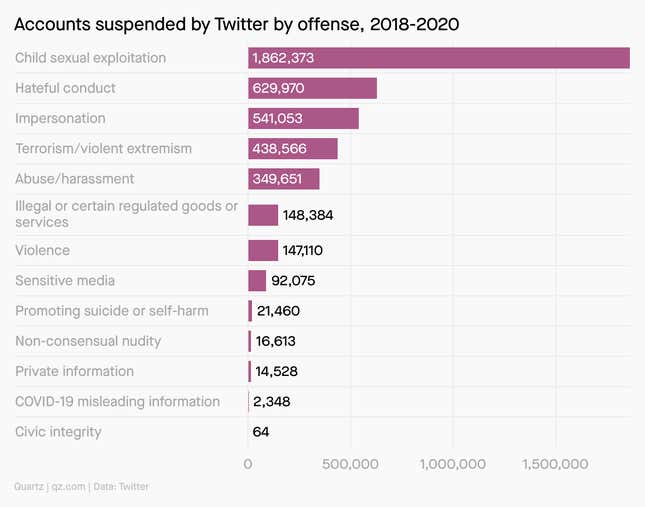 ✦ Find out more about the future of Twitter in the latest issue of The Company—it's a member-only email, but you can check out all of our member emails with a free, one-week trial.
---
Other things we liked
How China beat the US to a gold rush in Congo. The global clean energy transition will require a huge volume of cobalt, a mineral essential for batteries, much of which comes from the DRC. In the latest story in an in-depth series for the New York Times, Dionne Searcey, Eric Lipton, and Michael Forsythe take readers inside the Kinshasa luxury hotel that's become a key battleground in this power struggle.
Call them warlords, not bandits. Armed gangs of kidnappers and thieves have run riot in Nigeria's northwest region for over a year, a situation branded loosely as banditry. But James Barnett makes a persuasive case in New Lines magazine that Nigeria's northwest region is presently controlled by criminal sovereigns, leaving the federal and state governments increasingly powerless.
Zimbabwean NFTs have gone global. For Rest of World, Ray Mwareya and Audrey Simango report on the digital artists in Zimbabwe whose NFTs are a hit with Hollywood and hip hop circles.
South Africa's progressive constitution turns 25. In one of a series of articles marking the occasion by Maverick Citizen, Mark Heywood reflects on the gap between what the constitution promises, and the reality facing South Africa's poorest.
---
ICYMI
A boost for virtual reality in Africa's storytelling. Africa No Filter, an organization working to change narratives about the continent, has partnered with Meta to provide mentorship and grants of up to $30,000 for "extended reality" storytellers interested in developing new and compelling content about Africa. (Application deadline is Jan. 7)
A Nobel laureate's online lecture on economics and climate change. Esther Duflo, professor of economics at the Massachusetts Institute of Technology will deliver an online lecture called "Good Economics for Warmer Times: How to Address Our Climate Change Challenges." This is the 2021 Kofi Annan Eminent Speakers' Lecture, organized by the African Development Institute. (Dec. 13)
---
🎵 This brief was produced while listening to "Haturudi nyuma" by Kidum featuring Juliana (Burundi and Uganda).
---
Our best wishes for a productive and ideas-filled week ahead. Please send any news, comments, suggestions, ideas, Africa travel diaries, and your favorite charts to africa@qz.com. You can follow us on Twitter at @qzafrica for updates throughout the day.
If you received this email from a friend or colleague, you can sign up here to receive the Quartz Africa Weekly Brief in your inbox every week. You can also follow Quartz Africa on Facebook.