Good morning, Quartz readers!
Here's what you need to know
US-China tensions over Hong Kong risk boiling over… The US government is reportedly considering imposing sanctions on Chinese firms and officials over China's new national security laws for Hong Kong which have already re-ignited anti-Beijing protests in the city. The UK government has also raised concerns over Chinese state TV reporting on the new measures, and Hong Kong residents seeking to circumvent the "great firewall" are downloading privacy-protecting VPNs at a record pace. Meanwhile, China's president Xi Jinping is calling on the country to prepare for military conflict.
…and the trade deal is once again in doubt. While US president Donald Trump's top economic adviser reiterated that the "phase one" trade deal signed in January is still in effect, Trump himself continued to make statements that undermine US commitment to the agreement. China also warned Australia against aligning too closely with the US in trade matters.
The New York Stock Exchange reopened. Traders brought a physical pulse back to the heart of Wall Street, helping open the shortened trading week on a positive note that saw the benchmark S&P 500 touch 3,000 for the first time since early March.
It's decision day for Huawei's Meng Wanzhou. A Canadian court is expected to release a key ruling that could see the tech giant's chief financial officer freed some 542 days after being detained at a Vancouver airport over Huawei's alleged violation of US sanctions against Iran.
Google's heavy hand found the delete button. The search giant deleted millions of negative reviews left for the TikTok app in its Google Play app store after determining that they were a coordinated attack against a popular Indian video creator on the platform. Google's sister company, YouTube, was also caught deleting comments—this time a pair of phrases that insult China's Communist Party.
HBO Max launches in the US. The new streaming service from AT&T expands HBO's library of TV shows like Game of Thrones with popular sitcoms including Friends. Superhero movie superfans can also look forward to a new version of 2018's critically panned Justice League movie.
WarnerMusic pressed play on the IPO process. The "big three" music publisher could be valued over $13 billion when it returns to public markets after going private in 2011. In other music news, Def Jam records launched an Africa unit to develop talent on the continent.
---
A banner day for US space travel (weather permitting)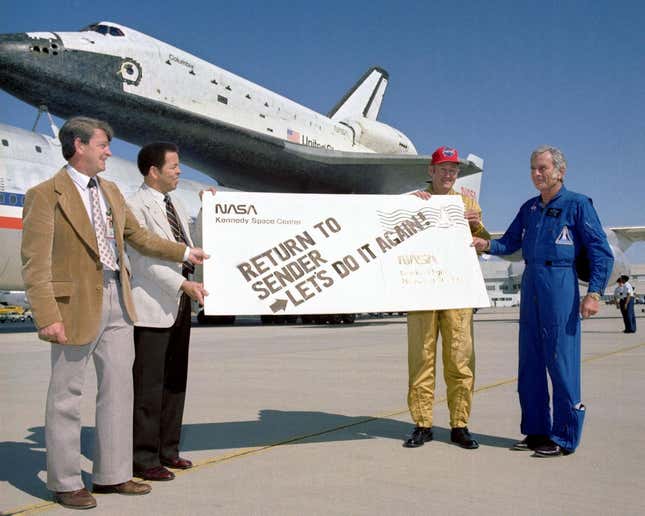 NASA will send humans to space from its Kennedy Space Center in Florida for the first time since 2011, using a SpaceX Crew Dragon capsule. If the weather fails to cooperate (a 40% chance), backup times for today's 4:33 p.m. ET launch have been scheduled for later this weekend. You can watch the official NASA livestream right here.
No matter what happens—sign up for the Space Business newsletter (it's free!) and let Quartz's Tim Fernholz keep you posted.
---
Charting American mall tenants
Even before the pandemic, many US malls were in decline. Years of developers overbuilding shopping centers resulted in a bubble of retail space that ultimately burst. While high-end malls filled with activities and restaurants still draw visitors, the rest often struggle to lure shoppers as their stores lose relevance, and US consumers buy more online. Now Covid-19 is increasing the pain.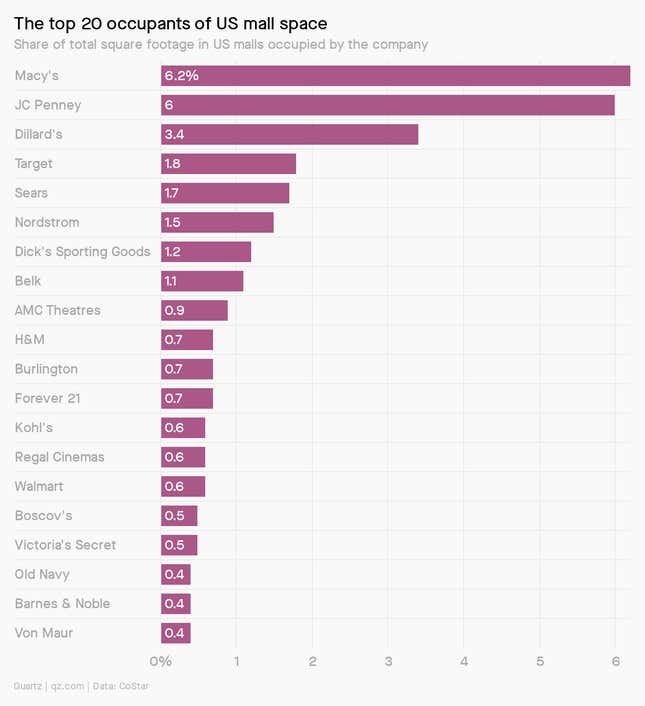 ---
For Quartz members: Watch our workshop on remote communication
How do the best remote teams communicate? They lean in, literally (you'll have to watch the video) and capitalize on whatever medium they're using. Also, they don't run from conflict; rather, they set norms to confront it productively.
Our Quartz at Work (from home) workshop, "How to Communicate like the Best Remote Teams," featured Amy Gallo, contributing editor at Harvard Business Review and author of the HBR Guide to Dealing with Conflict, and Dustin York, associate professor of communications at Maryville University, in conversation with Quartz executive editor Heather Landy.
✦ Get access to this video and a lot more when you become a Quartz member. (Try a seven-day free trial.) ✦
---
You asked about private jets
"Will private jet demand boom in a post-Covid world?" – James
It already has. Demand for private flights from Hong Kong to Australia and North America jumped 214% in January, just as the pandemic was spreading beyond China. By February, however, that rush was over with flight volume normalizing. As the virus took hold in Europe, private jet flights originating from Italy rose by 11%, before plummeting by 46% at the start of March. And in the US, the wealthy are once again taking to the skies, though not yet at pre-crisis levels.
---
Surprising discoveries
Next stop: King's Landing? Game of Thrones author George R.R. Martin is part of a group buying the historic Santa Fe Southern Railroad.
The dinosaurs never had a chance. Researchers found the asteroid that wiped them out hit at the "deadliest possible angle."
A new reason to go fur-free. Sickened workers at a Dutch mink farm may be the first example of animal-to-human transmission of Covid-19.
We (almost) have the technology. Scientists have recreated tastes with a lickable screen and built a bionic eye that's more powerful than a real one.
That ingredients label might not be 100% accurate. The US Food and Drug Administration will allow companies to forgo label changes for minor reformulations due to coronavirus-induced shortages.
---
Our best wishes for a productive day. Please send any news, comments, screens to lick, and bionic eyes to help watch all this new TV to hi@qz.com. Get the most out of Quartz by downloading our app on iOS or Android and becoming a member. Today's Daily Brief was brought to you by Marc Bain, Natasha Frost, Max Lockie, and Liz Webber.