Good morning, Quartz readers!
Here's what you need to know
Donald Trump defended a white teenager who allegedly shot protesters. The US president will be in Kenosha, Wisconsin, today, the scene of demonstrations after a Black man was shot by police on Aug. 23. Trump suggested the boy, who has been charged with murdering two people, was likely acting out of self-defense.
TikTok could be set to announce a buyer for its global business. The video app has reportedly reached a deal for its US, New Zealand, and Australia businesses for up to $30 billion, according to CNBC. China's export controls policy could still cripple the sale, however.
Facebook is threatening to stop users in Australia sharing news. The US social media company is fighting a proposal to force it to pay publishers for content Down Under. The chair of the Australian Competition and Consumer Commission said Facebook's response to the draft law was "ill-timed and misconceived."
Major US airlines dropped fees for changing flights. Yesterday, Delta and American followed United in deciding to make travel cheaper and more flexible for passengers. Until yesterday, shifting personal schedules could cost customers up to $200, but those charges have now been waived by the top three carriers.
OnlyFans creators are furious. They claim their incomes have been substantially reduced after the platform capped prices, apparently following a controversy with a Disney actress. According to the most recent data, OnlyFans has 60 million users, who pay 750,000 content creators for intimate photos, videos, and messages.
Obsession interlude: Future of Finance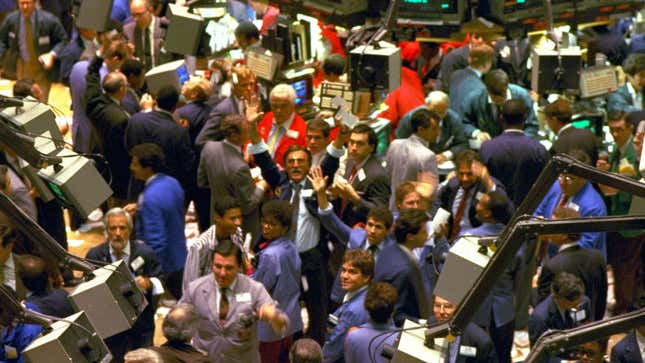 There are macroeconomics and microeconomics. And then there's biological economics.
The latter is the specialty of John Coates, a pioneer in studying the interplay between hormones and financial markets. Before he trained in neuroscience and endocrinology at Cambridge, Coates worked on trading desks at Goldman Sachs and Deutsche Bank. His research suggests that testosterone can spur traders to take irrational risks, while the hormone cortisol can make them unreasonably fearful. The studies indicate that hormones could be exaggerating financial booms and busts.
These days Coates is using wearable tech to monitor the human body's reaction to stress, to see if it can help traders make better decisions. "We are producing these incredibly accurate predictive signals through our physiology, but we haven't thought about accessing them," he told Quartz.
Keep tabs on the Future of Finance obsession here. To keep reading, try:
---
Charting China's wealth imbalance
Capital and Ideology, the most recent book by French economist Thomas Piketty, got a frosty reception from Beijing, despite Chinese president Xi Jinping personally praising Piketty's earlier work, Capital in the Twenty-First Century, which took aim at Western countries.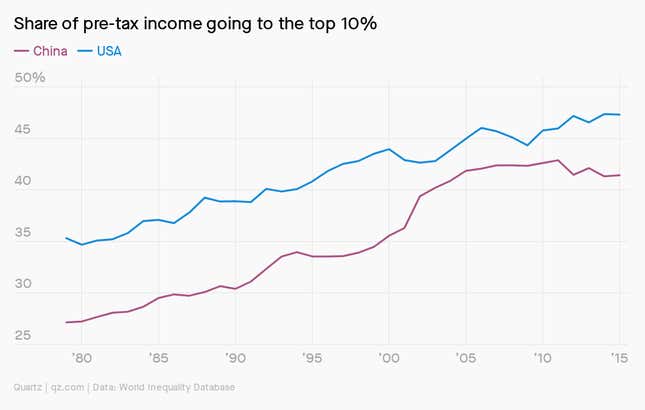 Now, the Chinese government wants Piketty's publisher to remove parts where the author draws on extensive research to show growth in economic inequality to a level comparable to that of the US. Piketty has so far refused to remove the offending passages, which means Capital and Ideology most likely won't be sold in China.
Trading on steroids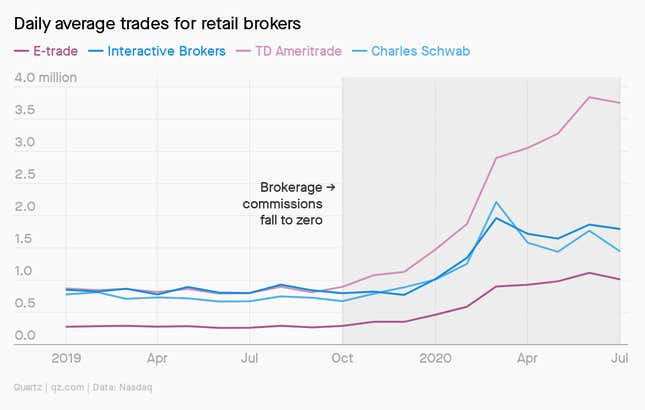 Two decades after day traders went wild over technology stocks, they're storming the market again, helping to push the S&P 500 to record highs—despite the US economy having 10 million fewer jobs than before the pandemic. Several factors contribute to the outbreak in retail fervor:
📱 Trading has never been easier, with slick smartphone brokerage apps just a download away.
0️⃣ A price war between companies like Charles Schwab and Robinhood drove trading fees to zero, as brokerages leaned into other, more controversial ways of making money.
🏦 Interest rates have plunged as central banks like the US Federal Reserve do whatever it takes to keep their economies going. This hunt for yields drives massive money flows to stocks.
💸 Some investors likely saw the downturn as a chance to get stocks on the cheap, and some may have more money in their pockets thanks to government benefits.
And then there's the steroids. Read more in our field guide on the next bubble.
✦ One thing makes good financial sense: half off a Quartz membership. We've extended our 50% off sale through this week, so take half off of using code "SUMMERSALE."
---
You asked about wearing masks outside
Many of us think that being outdoors, especially with a light breeze, is a safer environment to be with other people, with a 6-foot spacing but without masks.  Is this safe?
When we think about Covid-19 transmission, what we're really thinking about is tiny droplets that can contain the virus and potentially be inhaled. Research dating back to the 1800s first suggested that what scientists call "larger" droplets (five microns in diameter or more) can travel a maximum of two meters, or about six feet. Pandemics and other more recent infectious diseases back this theory up. The tricky question has to do with "small" droplets (smaller than five microns), which are also known as aerosols. These droplets can evaporate and travel even farther than six feet—maybe up to 27 feet!
Outside, particles in the air are quickly dispersed and diluted, as a recent article in the scientific journal the BMJ points out. This means that theoretically, yes, being outside with a light breeze is less risky than being indoors, but the risk still isn't zero.. We're emitting large and small droplets as we talk and breathe all the time, and breathing heavily from physical activity may propel these droplets further.
A preprint of a paper from researchers based in Japan suggests that being outside is 18.7 times less risky than being indoors, but as with so many other topics we've covered here, no one knows exactly what that risk is right now.
---
Surprising discoveries
Airlines are offering in-flight meals as takeaway. With flights grounded, carriers are trying for new sources of revenue.
There's a new hurdle for a Covid vaccine. Researchers say that they're running out of monkeys.
Special viewfinders let color-blind travelers enjoy fall foliage. EnChroma lenses, such as those used on viewfinders at some US scenic spots, decrease red-green restrictions.
Luxury brands are using employees as models. The concept has finally trickled up from mass-marketers to Acne and Burberry.
We need a better name for "nuclear waste." A battery-maker says radioactive nuclear byproducts can be used to power its nano diamond batteries for years.
---
Our best wishes for a productive day. Please send any news, comments, colorful leaves, and model employees to hi@qz.com. Get the most out of Quartz by downloading our app on iOS and becoming a member. Today's Daily Brief was brought to you by Hasit Shah, Jane Li, Tripti Lahiri, Mary Hui, and Max Lockie.