Good morning, Quartz readers!
Here's what you need to know
New US unemployment claims fell, and so did stocks. Although weekly jobless claims dropped below 1 million, the total number of unemployed remains stubbornly high. Meanwhile, a tech share sell-off sank the S&P 500 3.5%.
SoftBank eyes TikTok's India business. Bloomberg reports the Japanese conglomerate is looking at bidding for the video-sharing app's India operations along with a group of investors. SoftBank already owns a stake in TikTok's parent company ByteDance, and previously organized a failed bid for the Chinese tech firm's US business.
The World Bank looks into some fishy figures in its "Doing Business" report. An official may have manipulated data on the ease of doing business in China, Saudi Arabia, and two other countries, according to the South China Morning Post. In the most recent country ranking, China climbed to 31 from its place at 84 in 2016, while Saudi Arabia rose from 82 to 62.
GM and Honda are teaming up in North America. The two automakers plan to further coordinate on vehicle production, including electric cars. The details are still being worked out, but the cost savings could run into the billions.
The Premier League ended its Chinese TV rights contract. The league is reportedly walking away from the £564 million deal two years early because its partner, digital broadcaster PPTV, failed to make a £160 million payment in March.
---
Obsession interlude: Future of Finance
What the SPAC?! There's a lot of chatter these days about alternatives to the traditional IPO. One is a so-called "blank check," or special purpose acquisition companies (SPACs), approach favored by Virgin Galactic. The other is a direct listing, a strategy successfully executed by Spotify and Slack and now planned by Peter Thiel's company Palantir. The direct-listing bandwagon has the potential to shake up the IPO market long-term.
Why are founders and early investors looking for a different way to go public? In part because of old hangups about fees and regulations. But also, according to University of Florida professor Jay Ritter, because public offerings leave too much money on the table.
New listings in 2020 have jumped by an average of about 40% on their first day of trading, the biggest pop of any year since the dot-com bubble two decades ago. That first-day pop signals that the shares could have been priced higher, which would have put more money in the pockets of pre-IPO shareholders.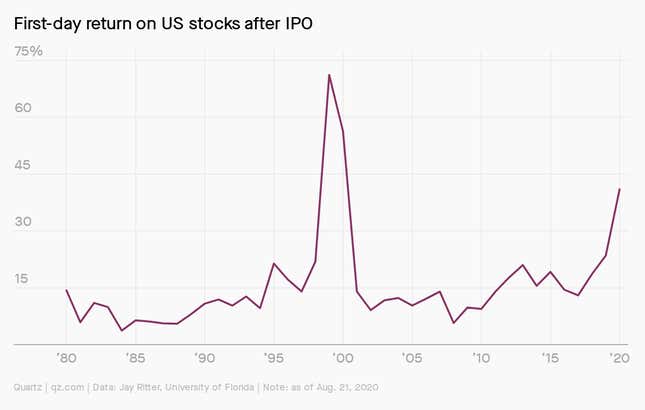 Pop into our Future of Finance obsession here.
---
Mulan
arrives. But who's the real Mulan?
After much delay, the live-action version of the animated classic finally makes its debut on Friday, streaming via Disney+ for $30 a pop. Hong Kong protesters, however, have vowed to boycott the film. Mulan, they say, is most definitely not embodied by Liu Yifei, the Chinese-American actress who plays the swashbuckling heroine who disguises as a man to fight a war.
Instead, as Disney was promoting Liu's depiction of the character based on an ancient Chinese legend, Hong Kong protesters began circulating tributes and Mulan memes about a different figure: the 21st-century, 23-year-old democracy activist Agnes Chow.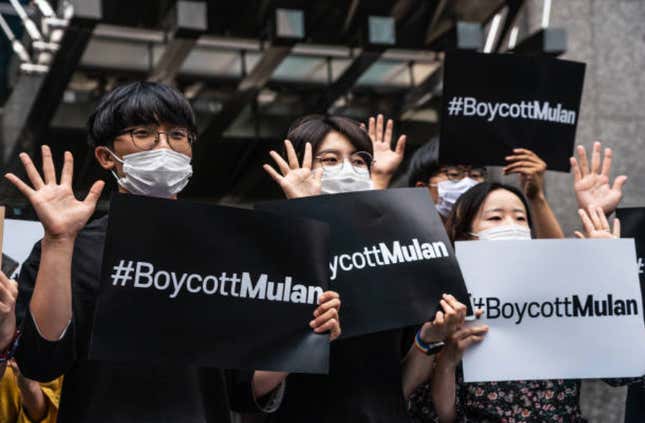 Last month, Chow was arrested under Hong Kong's draconian national security law and accused of colluding with foreign forces, a crime that could see her locked away for life if convicted. Protesters last year had already pilloried Liu, after she expressed support for the Hong Kong police on Chinese social media.
---
Charting India's reliance on China
India is staging a trade war of sorts against China. On Wednesday, the Modi government banned 118 mobile applications on the grounds of being "prejudicial to sovereignty and integrity of India."  Some experts believe these moves are nothing more than knee-jerk reactions. And there are concerns that these policy changes are hurting industries that rely on China.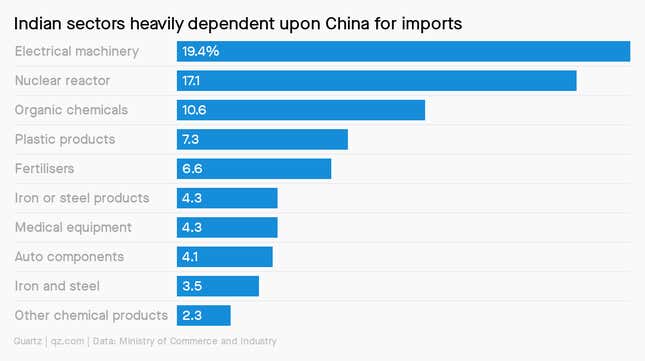 In 2018-19, India imported from China bulk drugs and drug supplies worth $2.4 billion, making it around 70% of the total bulk drugs import. In recent months, India's dependence on China has only increased. In June, Indian imports from China were at $4.8 billion, which went up to $5.6 billion in July. Given this reality, India's ambitions seem impractical at best.
---
Quartz Presents: What China has to gain from Africa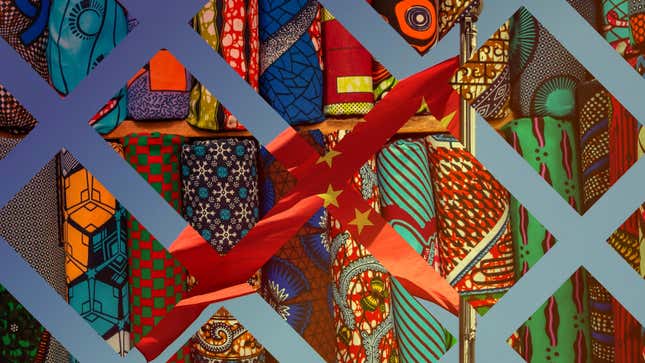 Our latest presentation explores the symbiotic relationship between China and Africa, covering business, economics, technology, and culture.
Covid-19 has deepened the relationship in some ways. Alibaba founder Jack Ma donated medical supplies to African countries, furthering China's soft-power strategy toward the continent. But allegations of discrimination and racism against Africans living in China has sparked criticism and censure. Meanwhile, the pandemic-induced global slowdown is putting pressure on African governments with high levels of debt.
See all 16 shareable slides explaining what China has to gain from Africa right here.
✦ Not yet a member? To access this exclusive presentation and gain a paywall-free experience, join Quartz for 50% off with code "SUMMERSALE."
---
You asked about noses
Continually, I see people wearing their masks below their nose. I am no medical professional, but the last time I looked, I did breathe through my nose. What are these people thinking?
You're right, reader! We do indeed breathe through our noses, and viral particles can gain access through our nose, mouth, or eyes after we touch our face or breathe while in close contact with someone who is contagious. That's why masks are effective, and most effective when worn correctly: covering both the nose and mouth, with as few gaps as possible. As for what the chincompoops are thinking, we couldn't tell you. We can tell you what they're not thinking, which is, "How might I do right by my fellow citizens today?"
---
Surprising discoveries
Japan's suicide rate dropped during lockdown. A study found that reduced working hours and financial support from the government were contributing factors.
SoulCycle is selling private classes starting at $1,200… The price includes free water and a grapefruit-scented candle.
…And Brad Pitt is selling $400 rosé champagne. The veteran vintner has been working on it for 5 years.
The latest Mario Kart uses real (miniature) cars. The Nintendo Switch game combines augmented reality and remote-controlled toys.
A Nebraska man asked his city council to rename "boneless chicken wings." He suggested "Buffalo-style chicken tenders," "saucy nugs," or simply "trash."
---
Our best wishes for a productive day. Please send any news, comments, A-list bubbly, and any chicken wings you were going to throw in the trash to hi@qz.com. Get the most out of Quartz by downloading our app on iOS and becoming a member. Today's Daily Brief was brought to you by Mary Hui, John Detrixhe, Niharika Sharma, Chika Dunga, Liz Webber, and Max Lockie.