Good morning, Quartz readers!
Was this newsletter forwarded to you? Sign up here. Forward to the friend who has strong feelings about the Charlie and the Chocolate Factory remake.
---
Here's what you need to know
The US Federal Reserve will start tapering pandemic stimulus programs. A reduction in monthly asset purchases could start as early as November and last into 2022, which could also see a rise in interest rates.
China dodged a full-blown Evergrande disaster, for now. The troubled developer, which has been compared to a pyramid scheme, ​​said it will pay 232 million yuan ($35.9 million) toward its debt today, but it's unclear what it will do on interest money owed. Here's what the implications are for China and the rest of the world.
The US made delisting Chinese stocks easier. A new rule would allow removal of companies from US exchanges if their home country doesn't let them comply with American regulators.
Older Americans will get booster shots. The FDA cleared boosters for anyone over 65, and for other high-risk adults. At a Covid summit, President Biden also declared an ambitious goal to vaccinate 70% of the world's population by the end of 2022.
Boris Johnson urged the world to "grow up" and tackle climate change. In his speech at the UN, the British prime minister disputed the sentiments of Kermit the Frog, arguing instead: "It is easy to be green."
Netflix is buying the rights to Roald Dahl's books. If regulators approve, it will be the streaming giant's largest-ever purchase, and will open up a "unique universe" that goes beyond TV.
---
What to watch for
In its quarterly earnings report today, Darden Restaurants—which owns restaurant chains like Olive Garden and Longhorn Steakhouse—is expected to show a significant rebound in sales compared to the same period in 2020. An increasingly vaccinated customer base and the loosening of Covid-19 restrictions are obvious factors in the turnaround, and it certainly helps to have a stable of highly recognizable brands.
While many restaurants have made infrastructural changes—adding drive-thrus or delivery, for instance—to stay afloat during the pandemic, the delta variant is taking a toll on the industry. Compared to 2019, there are still far fewer reservations for seated dining being made on OpenTable, an online reservations platform.
The slowdown also means employers have less reason to add jobs. In August, monthly employment in the US food services industry dropped for the first time since December 2020.
---
New climate pledges, with caveats
Xi Jinping's announcement that China will end its support for coal power plants globally should perhaps be taken with a grain of salt. Though the country is the largest public financier of coal overseas, non-Chinese private entities are responsible for over 80% of global coal financing. Moreover, more than 60% of China's own energy mix continues to come from coal, and the country has already announced plans for an additional 43 new coal-fired power plant units in 2021.
Similarly, Joe Biden's pledge to double the US's financial commitment to $11 billion to help low-income countries tackle the climate crisis, while significant, is not nearly enough. Actually limiting global warming to below 2 degrees Celsius will require investments in the trillions, not billions.
Of course, when it comes to combating climate change, every little bit counts, and it's important for two of the world's biggest contributors to global emissions to lead by example.
Quartz can help you decode all the nuances of the climate economy. ✦ One thing that comes without caveats: the code QZEMAIL40 will give you 40% off a Quartz membership.
---
Quartz Africa Innovators 2021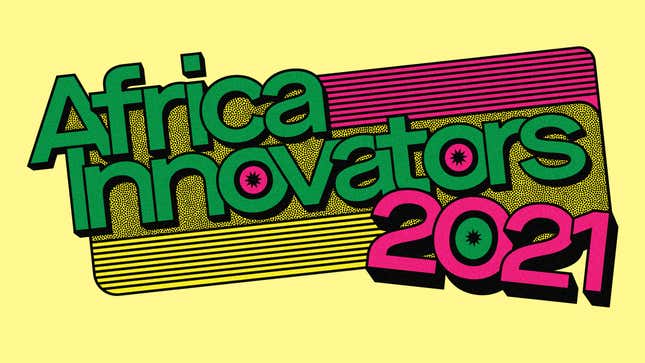 Africa's female startup founders are among the most underfunded and over-mentored groups of entrepreneurs. Yet they're driving some of the most exciting and important changes on the continent.
This year's Quartz Africa Innovators list highlights a dynamic group of over two dozen women from 12 countries and 15 sectors whose work dispels the myth that women are primarily focused on social sectors as opposed to areas that drive economies.
From tackling freight logistical challenges in Ghana to addressing low insurance penetration in Kenya, their innovations show the potential that can be unleashed when women with bold ideas and decisive actions take the lead.
---
What we're reading
😷 Are cloth face masks good enough to face the delta variant? It depends on the context.
✈️ The UK finally recognized the India-made version of AstraZeneca's vaccine. But fully vaccinated travelers from India will still need to quarantine upon arrival.
🧘‍♀️ A new website wants to be the Wikipedia for burnout. FindCenter has over 500,000 pages of self-help resources.
🏠 The Biden administration is recruiting cities to help solve the US homelessness crisis. The $10 billion initiative is the most federal spending ever dedicated to the issue.
🤑 India's teens have joined the cryptocurrency craze. A "get rich quick" scheme is a surefire way to beat pandemic boredom.
---
Surprising discoveries
Deeper voices command more money. One study found that the more "vocally masculine" a CEO's pipes, the more that CEO makes.
DNA let researchers chart how Polynesians spread across the Pacific… Analyzing modern island-dwellers' genes helped put the pieces together.
…and helped locate a Van Gogh thief. Even experienced art thieves find it difficult to avoid leaving any DNA at the scene.
Transparent ink could become the new way to print color. Dyes and pigments in traditional ink fade over time, are costly, and pollute the environment.
Boris Johnson took Amtrak to meet Amtrak Joe in DC. It's a little on the nose.
---
---
Our best wishes for a productive day. Send any news, comments, unlimited breadsticks, and train tickets, please, to hi@qz.com. Get the most out of Quartz by downloading our iOS app and becoming a member. Today's Daily Brief was brought to you by Michelle Cheng, Aurora Almendral, Tripti Lahiri, Courtney Vinopal, Susan Howson, Liz Webber, and Samanth Subramanian.