Dear readers, 
Following a year-long investigation, Quartz produced a 40-minute investigative documentary that examines the opioid marketing practices of Purdue Pharma's international arm, Mundipharma. How to Sell Drugs (Legally) was released yesterday exclusively for Quartz members, and uncovers the practices behind a burgeoning opioid crisis overseas.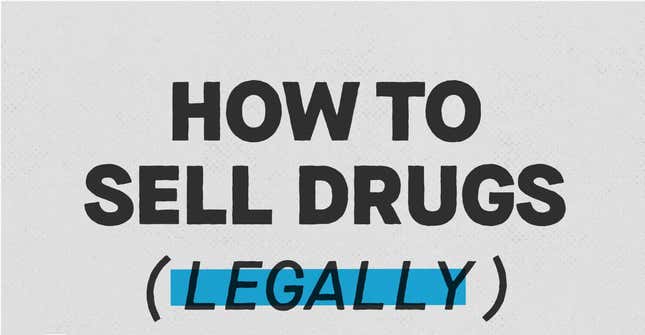 The team captured undercover footage inside an industry-sponsored medical conference and a black market opioid factory in Pakistan, and lead interviews with a Purdue Pharma sales rep and other experts in the matter. In short: the UK-based Mundipharma is using similar marketing practices to the deceptive tactics that landed the company at the center of a massive litigation in the US. 
On Tuesday night, Quartz members joined our editor in chief Kevin Delaney for a screening of the documentary. They were joined by director Lucy King, a former Purdue sales rep turned whistleblower, and Dr. Chris Johnson, an ER doctor and a board member of Physicians for Responsible Opioid Prescribing.
The discussion sparked some salient questions from our members, such as:
What is the lifespan of a "good" patient on opiates versus a "bad" patient on opiates? 
Why isn't there an ethics committee that extends to pharmaceutical companies like it does with doctors? 
What about cannabis? It's a $100 billion projected market, and states like Illinois are pushing that cannabis can be an adjunct therapy or even a replacement for opiates. How, from clinical point of view, is that real? Is it not real? Is it marketing?
Become a Quartz member to view the documentary, read the screening's most memorable questions and expert answers, and most importantly—enable important journalistic investigations like this one.
I hope you'll take advantage of the 7-day free trial of Quartz membership and benefit from all of this unique, in-depth reporting. Click here for 25% off the first year of your membership (just hit the "promo code" text on the checkout page).
Best wishes for a productive week,
Erica Rallo
Community manager