To modern workers everywhere,
Eight times a year, the Federal Reserve publishes its Summary of Commentary on Current Economic Conditions, also known as the Beige Book. It's a collection of anecdotal information and interviews with businesspeople, economists, and market experts from around the US. The report's qualitative approach helps paint a nuanced picture capturing dynamics and trends in the economy that might not be readily apparent in the data.
The most recent edition contained a Beige Book first: a reference to worker mental health. Assessing the concerns of employers in its district, the Federal Reserve Bank of Atlanta noted that "[w]orries about employee mental health, burnout, safety, and vaccine mandates impacting company culture were mentioned."
Daniel Zhao, an eagle-eyed economist with Glassdoor, spotted the reference and suspected it was without precedent. He was right. Scraping the Beige Book's text since the 1970s, he looked for all instances of the phrase "mental health" and found six previous references, the first of which appeared in May 2020. But all of the other mentions were about demand for mental-health services as an economic good, not about workers' mental health.
The newest mention suggests the mental health of workers is now part of the Fed's assessment of the outlook for the US economy. And it certainly ought to be, particularly more than a year and a half into a pandemic that has upended millions of families and careers. As Zhao notes, "Ultimately, the economy is built by people and their health is important to the economy."—Michelle Cheng
---
Five things we learned this week
🪐  Jeff Bezos wants to build a "business park" in space. Comprised of three linked habitats with room for 10 crew members, "Orbital Reef" is slated to be ready before 2030.
😨  Font designers are worried about an impending monopoly. The acquisition of a prominent type foundry by an industry giant owned by private equity is raising existential concerns.
🐢  Persistence is the most underutilized creative muscle. Researchers found that "insight bias"—essentially our obsession with "aha moments"—tends to stymie the creative process.
😷  Scientists are closely watching a new mutation of the delta variant. Here's what we know about AY.4.2.
📈  Apple is still the world's top brand. Tesla, however, is quickly climbing the charts, according to Interbrand's annual ranking.
Workshop invitation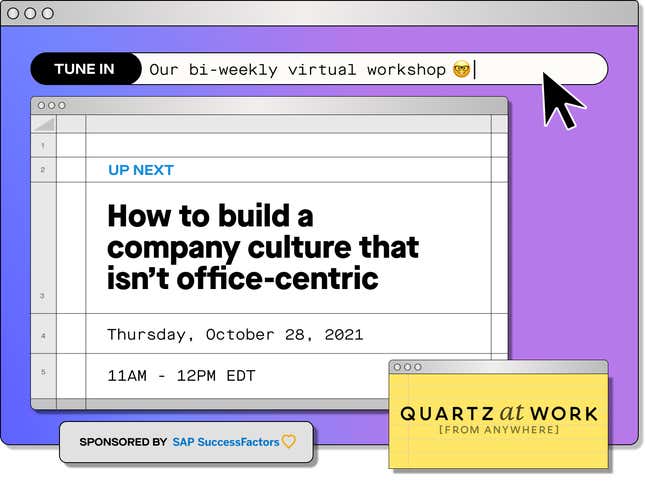 The office was long seen as the locus of company culture, but with the rise of remote work and new hybrid options, it no longer makes sense for culture to revolve around one physical space. But don't panic, all is not lost! At the next Quartz at Work from Anywhere workshop you'll learn about the hidden places, away from any physical locale, where company culture exists.
Join us this Thursday, Oct. 28,  from 11 am-12 pm US eastern time.
---
It's a fact
Only one US state—Oregon—has any kind of legally mandated bereavement leave for employees who have had a death in the family.
---
30-second case study
On Oct. 25, a consortium of news organizations reported on the contents of the Facebook Papers, a trove of internal company documents released by product manager-turned-whistleblower Frances Haugen. The same day, Facebook CEO Mark Zuckerberg led off the company's third-quarter earnings call and, in his prepared remarks, defended against what he called a "coordinated effort to selectively use leaked documents to paint a false picture of our company." He also deflected any blame for rising political polarization in the US, arguing that the trend preceded Facebook.
That was fine for Wall Street. None of the analysts on the call asked any questions about the regulatory, political, and ethical challenges facing the company. Instead, they focused largely on Facebook's advertising business, its efforts to court younger users who are flocking to TikTok, and its plans to invest in virtual reality and "the metaverse."
Zuckerberg told analysts that 18-to-29-year-olds are the company's "north star," and it would avoid "optimizing for older people." But Facebook's relationship with children and young adults is an issue of growing public concern. The Wall Street Journal reported on Facebook internal documents that allegedly showed Instagram was harmful to teen girls who already struggled with self-image problems. And the company paused plans to roll out a kids version of Instagram after criticism from lawmakers and other critics that Facebook is trying to get kids hooked on its services at younger ages.
The takeaway: Wall Street and Main Street are miles apart in their assessment of Facebook. Despite the company's mounting controversies—with regulators, with advocates for children, and with employees who were dismayed by the company's role in the Jan. 6 uprising at the US Capitol—Facebook's market capitalization has tripled since 2016.
So far, investors have proven willing to stick with the company as long as it can keep the ad dollars flowing in and its user numbers growing. Zuckerberg's focus on chasing a younger, faster-growing audience means he's hoping to do exactly that.
---
Charted
Caribou Digital researcher Grace Natabaalo outlines how flexible, work-from-home arrangements during the pandemic have proven to be more burdensome for women because of the unpaid childcare labor they're expected to perform.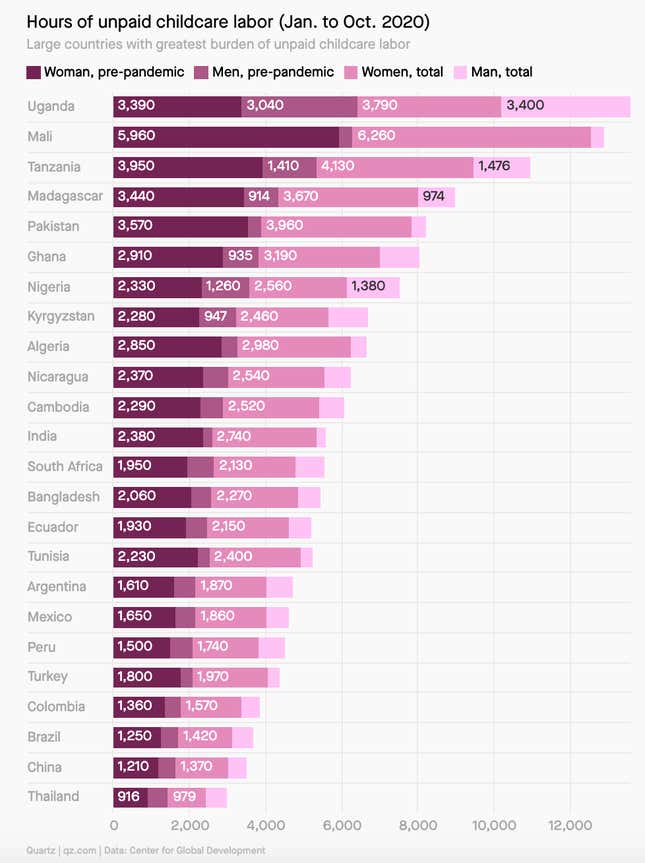 ---
Words of wisdom
Fixing a bias is like curing a disease: You know what the disease is, you know what the symptoms are, and you're pushing in the opposite direction. Fighting noise, on the other hand, must be prophylactic in nature, because you don't know in what direction you are going to make mistakes. —Olivier Sibony
Sibony, who co-authored the new book Noise: A Flaw in Human Judgment with Daniel Kahneman and Cass Sunstein, spoke to Quartz's Cassie Werber about the need for companies to distinguish between bias and the more mysterious cocktail of "errors that creep into decision-making."
---
Keep up with COP26
COP26, the biggest and most consequential meeting about the climate emergency, kicks off in Glasgow this weekend. The goal: Get 200 countries to agree on a plan for action. Quartz will be on the ground for the two-week UN conference to track major announcements and behind-the-scenes negotiating. Follow along by subscribing to our Need to Know: COP26 newsletter.
Not a Quartz member? Sign up now for a 7-day free trial.
---
ICYMI
Like The Office, only with kids.
Field Trip features a simulated town run by fifth-grade students in Portland, Oregon. The 12-minute short illuminates the tragicomedy of American professional life, including the range of red tape that adults subject themselves to.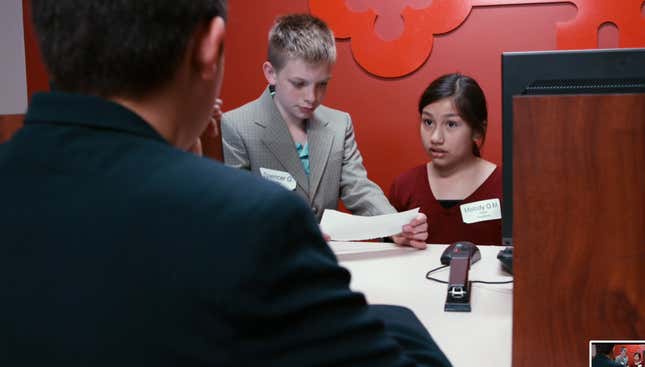 ---
Office tunes
We're bopping to the Nigerian Afrobeats classic Mad Over You, discussed in the latest episode of the Quartz Obsession podcast. We're also getting the feels from the most "chills-inducing" Spotify playlist, featured in Lila MacLellan's report on the latest scientific research into the kind of music that gives you goosebumps.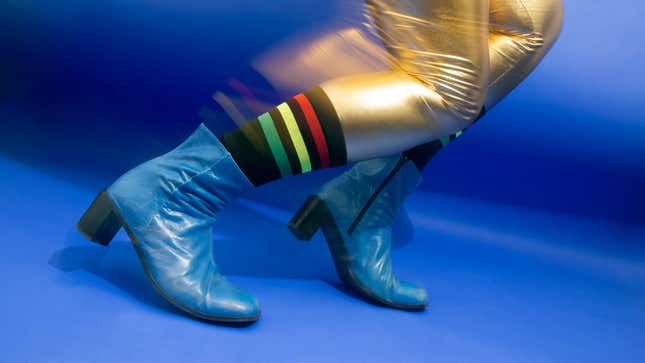 🎧 Have you heard that we launched a podcast? Click here to listen, or subscribe on Spotify, Apple, Google, or wherever you get your podcasts.
Sponsored by American Express
---
You got The Memo!
Our best wishes for a sound and creative week. Send any workplace news and chills-inducing anthems to work@qz.com. Get the most out of Quartz by downloading our app and becoming a member. This week's edition of The Memo was produced by Anne Quito, Michelle Cheng, Scott Nover, and Heather Landy.