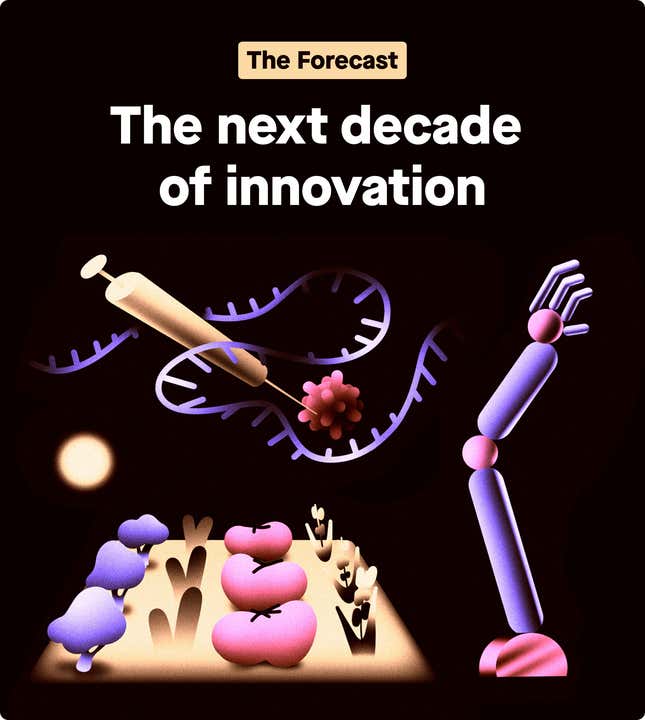 Hi Quartz members,
This week's Forecast is a little different. Usually we look at one big change in global business; today we're looking at five. They're part of our new project The Next Ten Years, which will be running throughout the year in honor of Quartz's 10th birthday in September.
The theme of Chapter 1 is Innovation Everywhere, and in it we explore deepfakes, robotics, virtual events, shipping, and fintech. As always, our goal is to help you see around corners and understand how these industries will change in the next decade. Enjoy.
---
Deepfakes in your feeds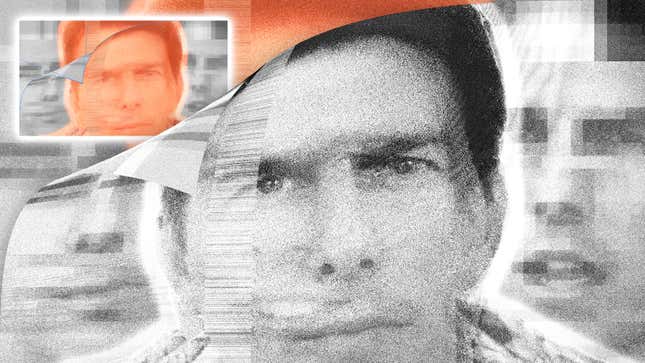 On TikTok, you might have seen Tom Cruise playing acoustic guitar in a plain white t-shirt and a green baseball cap. You might have seen Tom Cruise check himself out shirtless in a bathroom mirror. Or playing golf in a white Polo shirt and fedora.
But Tom Cruise isn't on TikTok.
All of these Tom Cruise appearances were deepfakes, computer-generated videos that transplant a person's face, voice, and overall likeness onto another body (in this case, actor Miles Fisher).
In an age of rising misinformation and cyberattacks, the most worrying risk around deepfake technology is hostile political propaganda, potentially sparking protests or violence. One recent study shows deepfakes can convince about half of those who view the material of fake political scandals.
But is there a way to use deepfakes ethically—with consent, and without perpetuating violence or misinformation? The firm behind the "art project" that is deepfake Tom Cruise thinks so.
---
Robotics rising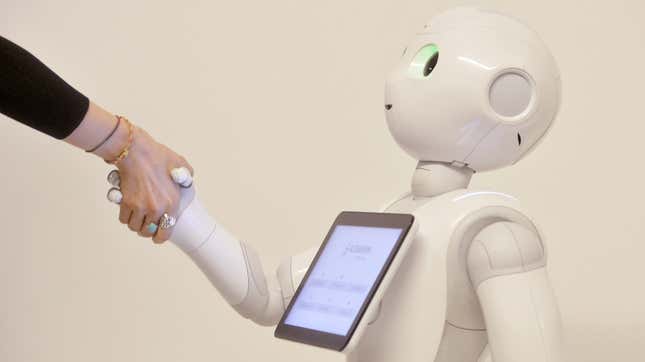 Growing up in Belgium and away from Hollywood, Pieter Abbeel found it easy to imagine robots that helped humans, not ones that terminated them. "In retrospect, my early positive affiliations with robots likely fueled my drive to build machines to make our everyday lives more enjoyable. Robots working alongside humans to manage day-to-day mundane tasks was a world I wanted to help create," he writes.
Now, as the director of the Berkeley Robot Learning Lab, Abbeel is convinced that the world he once imagined is becoming a reality. Already he has seen robot technology that can improve human lives by delivering medical supplies to remote regions, automating recycling, handling dangerous tasks, and more. Within the next decade, he predicts, our homes and workplaces will become dependent on smart machines to run smoothly.
---
Events for everyone, everywhere
Sometimes going to a live event hardly seemed worth the trouble. You'd shell out for a ticket, pay for an overpriced snack, and wind your way to your seat, only to be so far from the stage that you're watching the action on a screen anyway.
And that was even before the pandemic made many such in-person gatherings impossible. But as in-person events return, we're remembering why we did them in the first place: the energy of the crowd, the magic of the shared experience.
Mike Schabel, CEO of interactive video company Kiswe, is excited about the future of hybrid events—"where the audience isn't just in-person, or just virtual, or just watching on TV, or just in a theater, but all of the above and at the same time," he writes. But he doesn't want to lose everything that makes in-person events great. Getting hybrid right, he says, "means creating a new kind of experience that satisfies the needs of all audiences and allows everyone to participate as a live community irrespective of where they are participating from." The technology isn't quite there yet. But it's coming.
---
Shipping showdown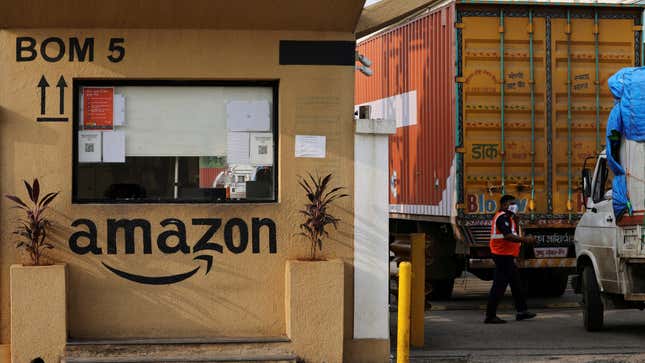 For the past five years, Maersk, until recently the biggest company in maritime shipping, has been expanding into every other step of the supply chain. Maersk can now arrange air freight, trucking, warehousing, and even last-mile delivery for its customers. Meanwhile Amazon, which has been handling warehousing and last-mile delivery for its sellers since 2006, is now involved in long-haul trucking and air freight, and even charters its own ships to move goods around the world.
Over the next decade—if these trends hold—Amazon and Maersk's ambitions will start to overlap. The companies will be competing for many of the same e-commerce clients and selling a similar all-in-one service for getting products from a factory loading dock to a customer's door.
---
African telcos take on fintech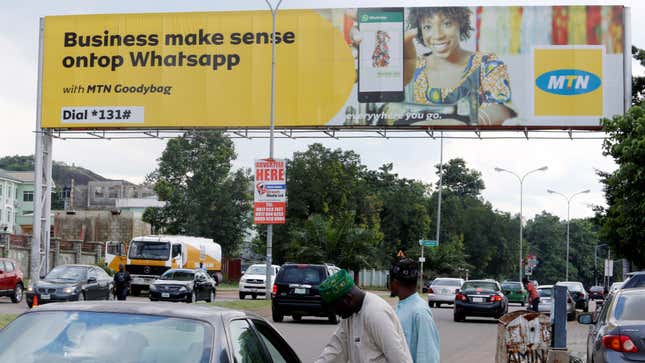 As Nigerians rely more on mobile internet, MTN wants to be there waiting for them. Its 4G sites now cover 70% of the country; it's buying up virtual real estate; and announced plans to roll out 5G coverage soon. Most importantly, though, it's pitching itself as a financial services provider, especially for Gen Z users—critical in Nigeria, where 36% of adults (many between 18 and 25) are unbanked, the highest rate in sub-Saharan Africa.
---
Sound off
Which field is the most ripe for disruption?
In last week's poll about the main impact of the West's sanctions on Russia, 48% said they'd hurt people.
---
Have a great week,
—Scott Nover, Pieter Abbeel, Mike Schabel, Nicolás Rivero, Alexander Onukwue, and the membership team (always looking ahead)
---
One 🔮 thing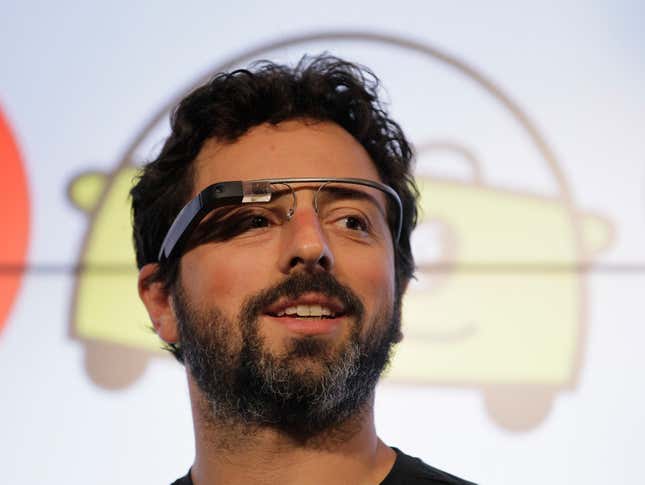 Ten years ago, Quartz published a story about the most disruptive technologies of 2012. "For a technology to make it onto this list, it didn't have to be invented in 2012; in many cases, it's enough that there was a significant development this year in its journey toward rewriting our relationship with machines and each other," the author wrote. Which do you think had the biggest impact over the last decade?
The technologies, along with some of the companies developing them, were:
Gesture-based interfaces (Leap Motion, Pointgrab, Elliptic)
Augmented reality (Google Glass, car windshields from GM and Daimler)
Compressed air batteries (LightSail)
Autonomous electric vehicles (Arcimoto, Google driverless car)
Ultra-cheap web devices (Jana, Jolla, Facebook, Datawind and countless Shenzhen manufacturers)