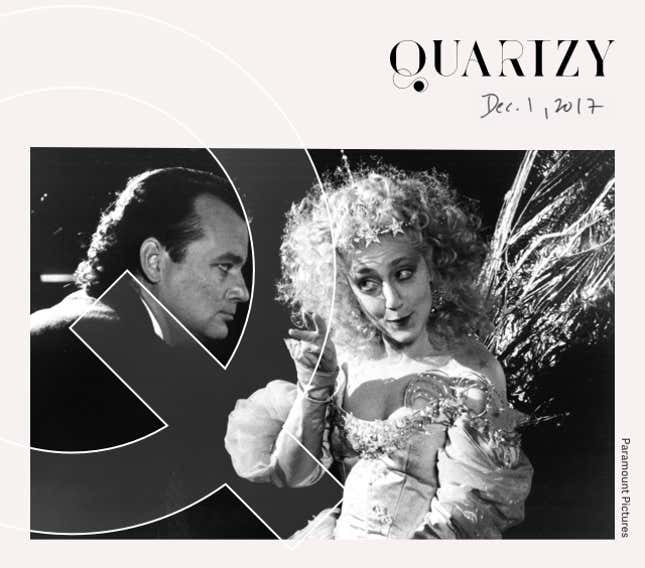 Happy Friday!
This week some of us, myself included, mocked the holiday spirit of Melania Trump, after she unveiled the White House's Christmas preparations. In videos shared on social media, the US first lady presided from a staircase in a white dress while ballerinas performed The Nutcracker Suite in her foyer, a picture of "menacing enchantment," as The New Yorker's Jia Tolentino put it. Indeed, it was a little bit scary—as was a foreboding photograph of a corridor lined with spindly up-lit branches, casting spooky shadows on the ceiling, that the White House posted on Twitter: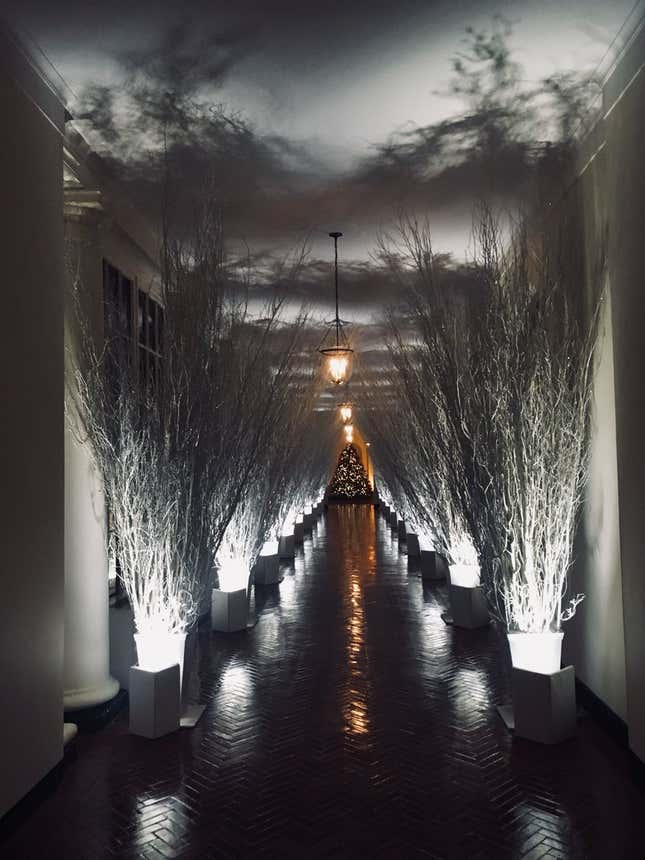 Some noted that the White House decorations resembled the "stick labyrinth" at the end of True Detective. Others wondered whether the first lady's inspiration board included the Upside Down from Stranger Things or Narnia's White Witch. While I enjoyed the "winter is coming" hilarity of it all, the truth is I didn't fully appreciate the 1980s ice queen vibe until my colleague Sarah Todd sent me a message: "I'm honestly pretty into Scary Christmas as an aesthetic."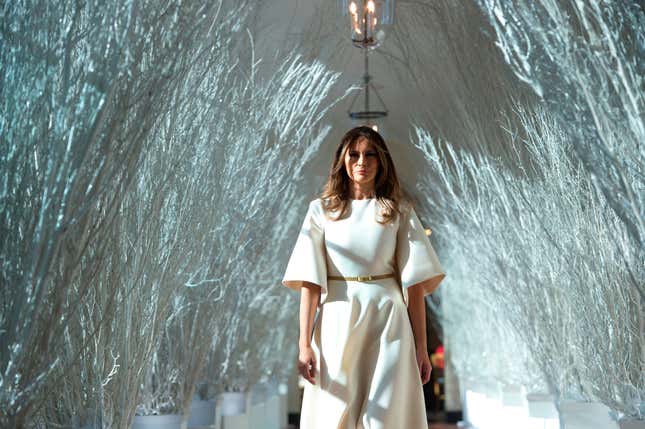 I soon realized, I agree: Down with forced cheer, acrylic holiday sweaters, and the conceit that anyone wants to wear a tiny silver dress in mid-winter. Up with dark velvet and embracing the fact that the holiday season, with its icy temperatures, interminable nights, and debaucherous social calendar, can actually be kind of terrifying. Coziness, cookies, candles, and alcohol might just be our greatest coping mechanisms.
---
The best Christmas classics are scary. Melania's hallway of horror immediately reminded me of the 1988 Bill Murray classic, Scrooged—an adaptation of Charles Dickens' A Christmas Carol, which is of course about a miserly man who is terrorized by three time-traveling ghosts. The New York Dolls' David Johansen makes a cameo as the taxi-driving Ghost of Christmas Past, and Carol Kane sparkles as the glitter-dusted, violence-prone Ghost of Christmas Present. At one point she knocks out Murray's character with a toaster to the head. The movie is mostly hilarious—except when it is horrifying.
Those moments are often underscored by a song that recalls the urgent and terrifying "Carol of the Bells" (so affectively used in Home Alone), and reach their apex when the Ghost of Christmas Future brings Cross to a place that looks a lot like Melania's corridor.
This was by far the scariest movie I enjoyed as a kid, the terror made tolerable by the presence of slow-falling snowflakes, Tiny Tim, and the promise of a happy ending. That Dickens was onto something. (Also: How scary is The Nutcracker? Very.)
---
If you're feeling this vibe, consider a fake tree—but like, fabulously fake. If you haven't noticed, the holiday season at Quartzy is all about giving yourself permission to celebrate however you please, even if that means going against type. Annaliese Griffin, for example, is generally a proponent of all things natural: an avid home-cook who is married to a sustainability-focused butcher and lives in Vermont.
But this year she admitted she doesn't actually enjoy dealing with a real Christmas tree. So, instead of donning flannel and lugging home a Blue Spruce, she ordered a silver (!) artificial tree from, of all places, the Vermont Country Store. She is supplementing the smell with pine-scented candles.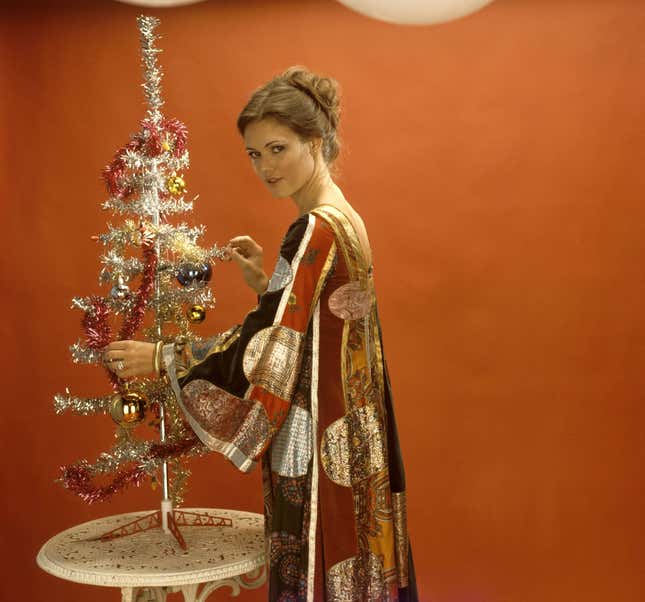 We had a fake tree when I was a kid, and I used to sometimes sneak up to the attic to visit it in the off-season (speaking of scary Christmas). Someday, Annaliese's son may too remember the special sparkle of his tinsel tree, and what a great mood his mother was in (no ice queen here!) because she didn't have to sweep up its needles.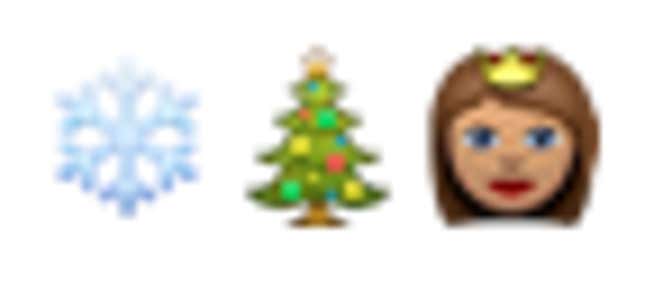 Attn: aspiring princesses. Even if royals aren't your thing, you've probably heard that Prince Harry proposed to the American actress Meghan Markle. She won't officially be Princess Meghan, CNN snootily reminds us, but rather Princess Henry of Wales and also maybe a duchess. The intricacies of royal titles aren't that useful to many of us, but the distinctions between the Queen's English and the American varietal are.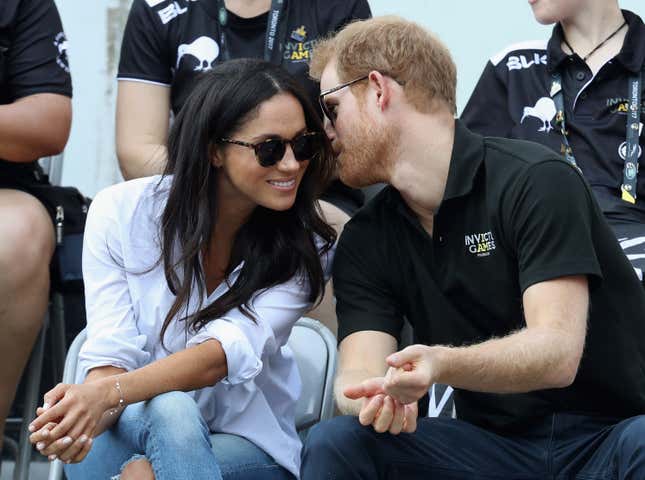 Quartz's own Rosie Spinks is a sort of hybrid American-British person, having been born in the US to British parents and moved to London at age 21. This week Rosie channeled Julie Andrews in The Princess Diaries and wrote Markle a guide to being American in the UK. Read it for helpful lists of words to swap—zucchini, cookie, and cell phone are now courgette, biscuit, and mobile—and to avoid altogether (pants, unless you mean your undies).
---
Fashion and beauty writer Noël Duan is more-than-mildly obsessed with Markle's lush eyelashes, and outlined how you might approximate them with a variety of treatments including—but not limited to—Revitalash eyelash serum, Latisse "fertilizer for your eyelashes," two kinds of fake lashes, two kinds of mascara, and (her own solution) eyelash extensions.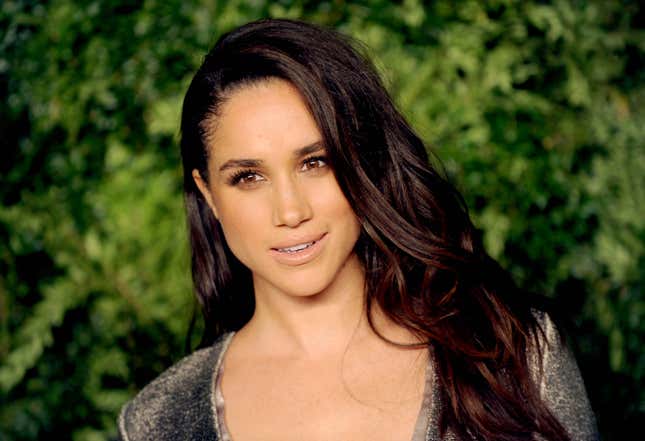 I too would like lashes like Markle's (and Noël's), but am not ready to commit to the time, expense, and side effects of the aforementioned methods. Instead, I may take Noël's simplest advice and get a Kevyn Aucoin eyelash curler, which she says provides a curl that's "more fanned-out and Hollywood glam" than that of the cult classic Shu Uemera curler. All you do is clamp it onto your lashes a couple times before you head out the door—an essential, stupidly easy step Noël likens to drinking water. Any ice queen can do that.
Have a great weekend!
[quartzy-signature]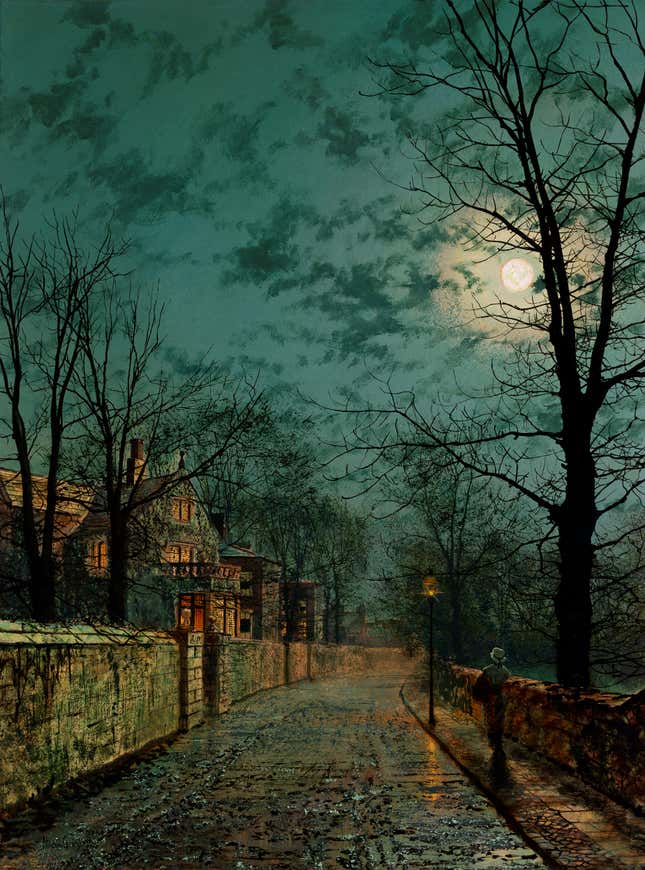 A Sunday night supermoon. The moon will appear especially big and bright as this weekend comes to a close, thanks to a full supermoon—a fancy name for a full moon that falls when its orbit brings it especially close to Earth. The best time to observe it will be when the moon is closest to the horizon, thanks to a visual trick called a "moon illusion" that has puzzled scientists for centuries. But you don't need to understand it to enjoy it! Just enter your location here to see what time the moon should rise on Dec. 3, step outside, and look up.