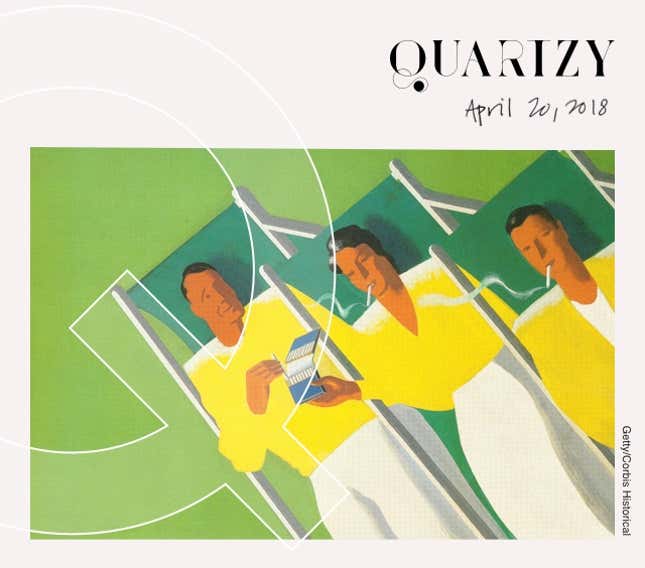 Happy Friday!
Recently, at the end of a surf trip with several friends, my pal Tim passed me a pipe packed with sticky green buds. I'm not much of a social smoker (more of a one-hitter-before-chores type) so I politely declined.
Then, he made an odd promise, for a guy brandishing a glass pipe and a lighter: "It won't get you stoned," he said. "It's CBD."
I took a little hit, and soon after, felt my body pleasantly melt into a lawn chair, my ability to socialize not at all impeded.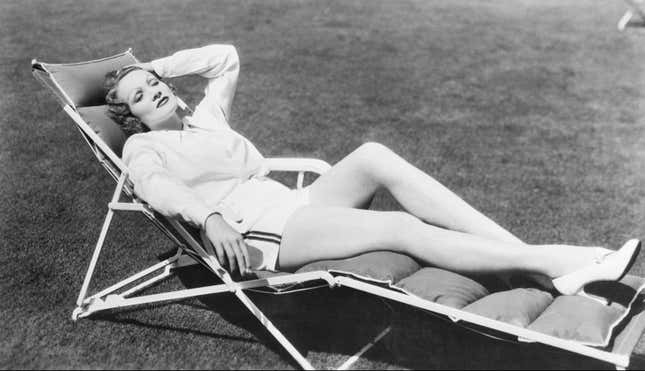 The what? CBD, short for cannabidiol, is one of the many chemical compounds in a class called "cannabinoids" that naturally occur in cannabis plants. While THC is the most famous of cannabinoids for its ability to get us high, CBD is a rapidly rising star for its capacity to deliver mental and physical benefits without the giggles, paranoia, or couch-lock.
Eaze, a CA-based marijuana delivery service, reported an "exceptionally high" demand for CBD in 2017, which led the company to quadruple its product offerings in the category. On a recent trip to Switzerland, I found CBD in convenience stores, pharmacies, and a dispensary selling buds alongside pre-rolled joints, brownies, tinctures, salves, and sodas—none of which had more than 1% THC. Chris Kelly, a representative of Tikun Olam, an Israeli company at the forefront of medical marijuana, calls Avidekel—his employer's highest-CBD strain—the "golden child" of its offerings. Rolling Stone deemed it one of the five best strains of 2017.
---
What's CBD good for? As marijuana continues its march into the mainstream, CBD has emerged as an easy entryway for those who want to dip a toe into the wellness benefits of weed, but may be skeptical of getting stoned. In addition to that "melting into a lawn chair" feeling, its reported benefits include relief from anxiety, joint pain, post-traumatic stress disorder, menstrual cramps, insomnia, nausea, seizures, bowel inflammation, and plain old moodiness.
In the months since that first hit, I've dropped tinctures under my tongue to help me sleep, whipped Whoopi and Maya's CBD-enhanced raw cacao butter into hot milk to ease cramps, and massaged Lord Jones' piney scented CBD lotion into a stiff neck.
---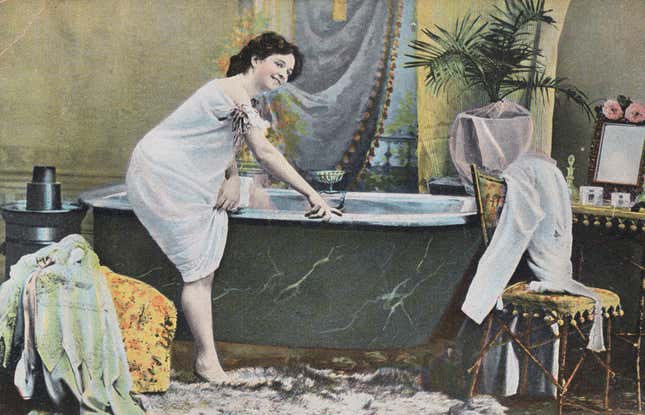 You can use it as a rub, or as a soak inside the tub. As with marijuana, the modes of consuming CBD are limited only by one's imagination. You can sip it in a CBD-laced "Stoney Negroni" at the West Hollywood restaurant Gracias Madre, and or rub it onto your lips in a rose-scented balm. For a more traditional medicinal experience, CBD also comes in soft gel capsules, droppers, and sublingual sprays. (Just this week, a CBD-based treatment for treating children with severe epilepsy got one step closer to FDA approval.)
And of course, since CBD is derived from the flowers of cannabis plants, one could just go ahead and smoke a high-CBD strain of marijuana the old-fashioned way, by rolling it into a joint or lighting up a bowl—or the new-fangled way, by vaping distilled cannabinoid oils formulated for a high concentration of cannabidiol.
---
So I won't get high? Yu-Fung Lin, an associate professor of physiology and membrane biology at the University of California-Davis School of Medicine, teaches a course on the physiology of cannabis. She says although CBD is not considered psychotropic—meaning it won't alter our perception of reality or produce a feeling of euphoria—it's still working on our brains.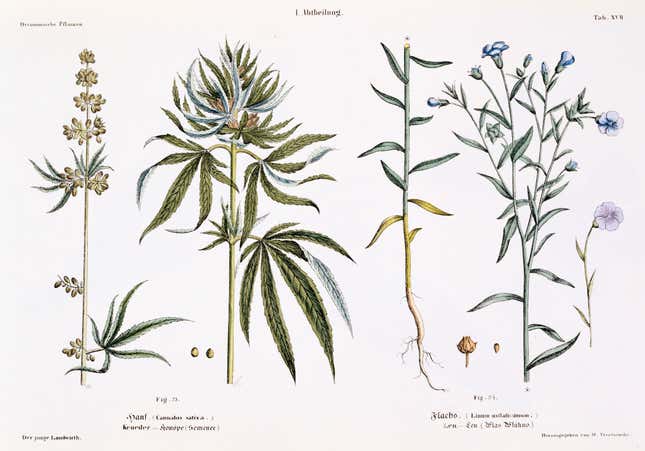 CBD targets a wide variety of proteins in the brain and nervous system that regulate cell activities all over the human body. By interacting with the brain's signaling systems, it can provide relief from pain, anxiety, and nausea. Beyond our brains, says Lin, CBD may benefit our bones and immune systems and work broadly throughout the body as an anti-inflammatory and antioxidant, which can help protect cells from damages associated with neurodegenerative diseases.
Research shows minimal side effects, though some users have reported drowsiness and an upset stomach. Like most medicines, CBD will have a different effect on everyone who uses it, so the best way to find out what works is simply to try it—in small doses at first. The CBD-curious can find more information on Quartzy.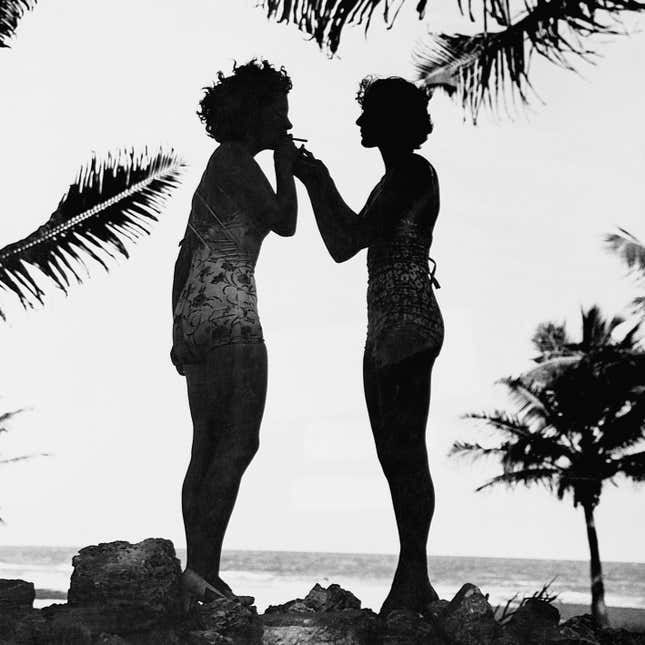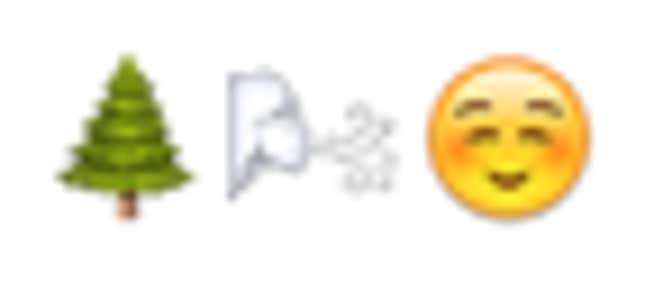 Oh right, 420! Today is April 20, also known as 4/20, which is a bit like a stoners' pride parade. Here in LA, where the week is chockablock with conferences, concerts, classes, and competitions, it's a bit like Fashion Week for the cannabis crowd. Even if 4/20 feels like just another made-up holiday that takes over your Instagram feed—or an excuse to toke up on a Friday, if you need one—its purported origins are actually pretty adorable, in a Goonies sort of way: 
The code originated with five San Rafael, CA high-schoolers who called themselves the Waldos in 1971. On their website, the Waldos paint themselves as a wisecracking crew of well-rounded stoners who enjoyed secret missions, inside jokes, and the Grateful Dead.  
One such mission involved meeting after football practice at 4:20pm to search for a weed patch in Point Reyes, aided by a hand-drawn map. "420" became code for their search, and later, just for smoking herb. A Grateful Dead flyer helped spread the gospel 20 years later, according to High Times. There's a little bit of controversy over exactly which old guys from San Rafael coined the phrase, but regardless, it belongs to stoners, social media, and society now.
Have a great weekend!
[quartzy-signature]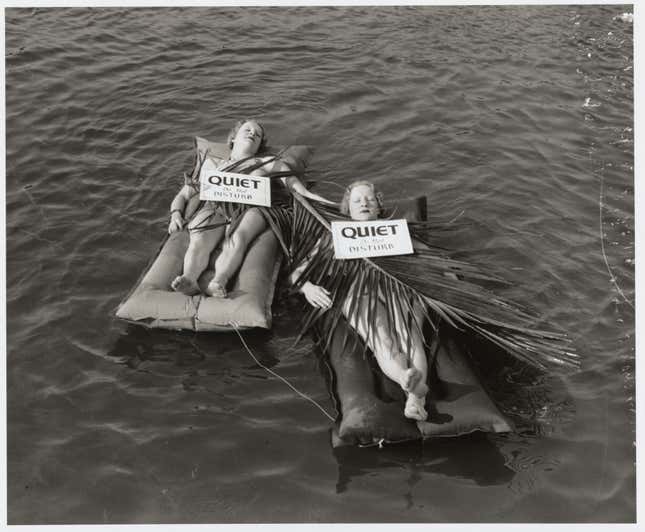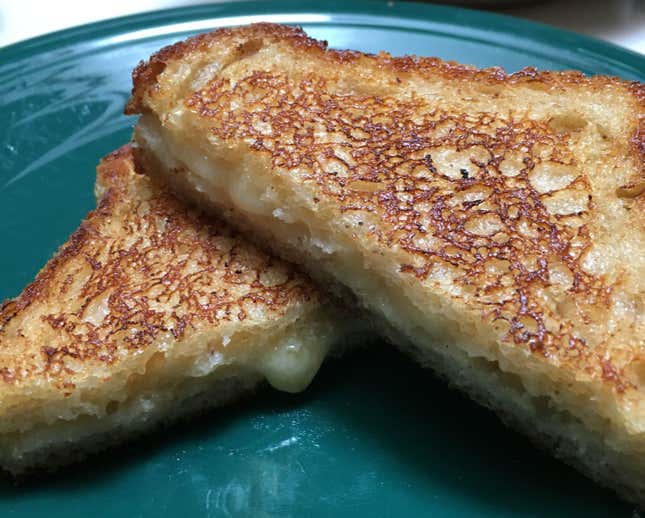 Does anyone else feel like a grilled cheese? Quartz's Vermont-based food reporter Annaliese Griffin has found one upside to an absurdly long winter: an extended grilled cheese season. She advises—stay with me—losing the butter. This pro-tip comes from watching Gabrielle Hamilton on Mind of a Chef in 2015, when the Manhattan chef used mayonnaise instead of butter on the outside of the sandwich, magically extending the cooking time to create a golden brown crust and melty interior, without burning. Hamilton's trick of using shredded cheese for consistent melting has already changed my grilled cheese game once, so this weekend, I'll swipe mayonnaise on the outside of the bread before dropping it in the frying pan. I think we've got this without a recipe!