Happy Friday!
I'm Dan Kopf, Quartz's data and culture reporter, writing to you from beautiful Oakland, California. I'm here to turn you into a "poptimist." Before we get this started, please take a moment to listen to "Want You In My Room" by Carly Rae Jepsen. It will get you in the right mood. I'll wait.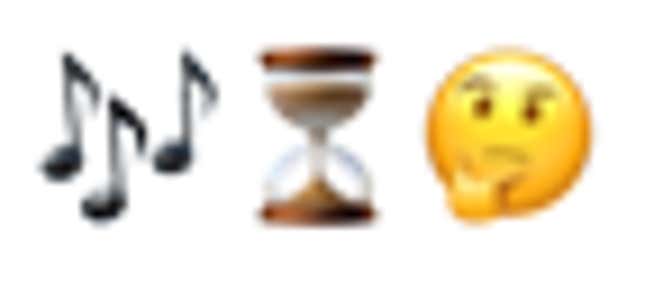 So what exactly is "poptimism"? It's a portmanteau of pop and optimism. It's the belief that enjoying Ariana Grande, Rihanna, and Carly Rae Jepsen should not be characterized as guilty pleasure, but simply as pleasure. It's the idea that we should take pop music just as seriously as previous generations did jazz, rock, and soul, and that to do otherwise may be sexist or classist—or both. (Pop, in this case, refers to the music comprised of singing over electronic beats that typically appears on the Billboard Hot 100 chart.)
Fully engaging in poptimism has been one of the greatest joys of my adult life. A number of music critics have convinced me that when I denigrated pop as a younger person, it was mostly just pretension.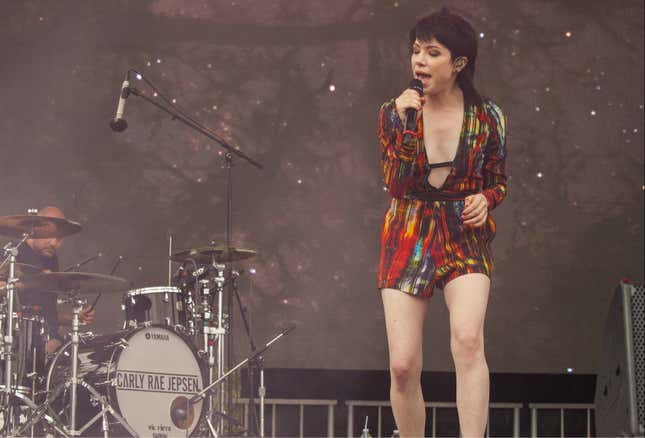 Today, I don't police what I like. When I am really feeling a new Selena Gomez or Ed Sheeran song, I embrace it, and then ask myself what it is that I find appealing. It's made listening to music much more fulfilling. I bet a little poptimism in your life might do the same for you.
Last year for my 35th birthday, my partner took me to a Charlie Puth concert. The 10,000-plus crowd was almost entirely comprised of pre-teen girls screaming at the top of their lungs. It was one of the best nights of my life, and I have poptimism to thank.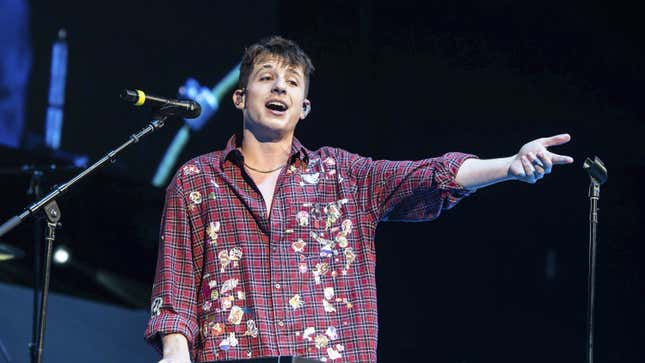 In 2018 Puth released Voicenotes, his second full-length album. It is pop perfection, and one of my favorite albums of the last decade. The song "Attention" is irresistibly funky. "Done for Me" has the best sounding synthesizer I've heard outside a Kanye West song. Most of all, I am obsessed with "Boy", in which he tells an older lover not to take him too lightly.
I knew I loved this album, though I didn't really know why. My musical training was limited to a year of piano lessons and one music theory class. But part of being a poptimist is trusting your intuition.
When I looked into Puth's music, it turned out to be surprisingly complex. Puth, who writes his own songs, is an accomplished pianist who studied songwriting at the Berklee College of Music. Critics have pointed out the sophistication of his composition technique. For example, in "Boy" he uses a deceptive beat that keeps listeners pleasantly off kilter. Learning about the music made me like it even more.
The night I finally saw Puth in concert was great for many reasons. I didn't worry that the tweens would judge my uncool clothes (or even look at me), that the show would start after 11 pm, or that the people next to me would talk through the entire performance. No, it was all about the music, and screaming about how much we loved him for two hours.
Do you want to feel that? Here are some resources to get there.
---
The poptimism bible: Today, poptimism has become the dominant form of music criticism. Critics at the New York Times, National Public Radio (NPR), The New Yorker, and Slate now all pay close attention to how pop music is made and espouse its virtues.
It wasn't always this way. In 2007, when the music writer Carl Wilson wrote his seminal book Let's Talk About Love: A Journey to the End of Taste, poptimism was just beginning its ascent. The book is part of the 33⅓ series, in which critics write a book-length consideration of an important album. Rather than an album he loved, Wilson chose to delve into Celine Dion's wildly popular 1997 album Let's Talk About Love, and why he hated it so much.
Wilson's book dives deep into the sociology behind why people like what they like. He points to research showing that most of us don't have particularly cultivated ears, so our preferences are usually are not based on musical factors. Instead, we choose what our peers enjoy, or what we think might demonstrate our sophistication. The rich and educated have always used preferences in art to separate themselves from the masses, and he wonders how much of his distaste for Dion is simply, well, snobbery.
Wilson also points out that pop has typically been the realm of women and artists of color, while rock has often been made by white guys. Is it a coincidence, he asks, that we have considered the music of the dominant culture more seriously?
Wilson's book—which was reissued in 2014 with short essays by Nick Hornby, Mary Gaitskill, and James Franco—has been a touchstone for a new generation of critics. No book will release you from the shackles of "taste" and open your heart to pop's glory quite like this one.
---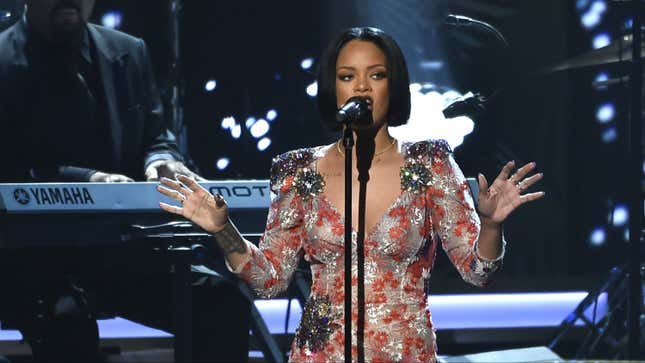 Your poptimist media diet. After you finish reading Journey to the End of Taste, there is an absolute bevy of poptimist podcasts, videos, and books:
---
The backlash. Not everybody loves poptimism. The critic Saul Austerlitz's 2014 essay "The Pernicious Rise of Poptimism" is a spirited rejoinder. He agrees that critics were wrong to revere Bruce Springsteen and Bob Dylan as geniuses and dismiss Marvin Gaye and Madonna as "mere pop singers." But he thinks poptimism has overcorrected that, making it sinful to criticize the work of artists such as Beyoncé, Katy Perry, and Taylor Swift as lacking merit.
In many ways, I agree with Austerlitz. Poptimism should not decree that pop is sacrosanct, but rather that we should question the assumption that it has less value than other genres. By all means, we should listen to other types of music too. I still love jazz and rock. (My favorite 2019 albums so far are by singer-songwriters Nilufer Yanya and Stella Donnelly.)
---
Pop starter albums. Off you go:
Ariana Grande may be the world's biggest pop star and her 2019 album Thank u, Next is the singer at the very height of her powers.
Lorde's 2017 album Melodrama is sexy, soaring pop—and a surprise after her breakout hit "Royals" presented her as a sort of anti-pop star.
Songs to sample: "Green Light" and "Homemade Dynamite."
Eat your heart out, Spice Girls. South Korean girl group Red Velvet are doing everything you did, just a little better with their buoyant 2018 album The Perfect Red Velvet.
Charli XCX  is the apotheosis of poptimism. Her 2017 album Pop 2 is grounded in pop music, but wildly experimental. A modern Kate Bush.
Have a great weekend! And make sure there is some Carly Rae Jepsen in it.

Song of Summer. What should 2019's "song of the summer" be? Last year, Drake's "In My Feelings" and Cardi B's "I Like It" dominated the season—both perfect for parties and blaring out of car windows. This year, "Old Town Road" by Lil Nas X's and Katy Perry's "Never Really Over" look like strong contenders. My favorite dark horses are Charli XCX and Lizzo's "Blame it On Your Love" or BTS and Halsey's "Boy With Luv."