Happy Friday!
I'm Anne Quito, Quartz's design reporter, recuperating from an idyllic fortnight in France. A curious travel zine was waiting when I returned to my desk in New York. Leafing through the French Lesson edition of Spartan Holiday, I realized that the author, D.B. Dowd, had visited the very places I had just been to, only he somehow found a way to extract more insight and joy from each spectacle.
I'm a bit mortified to admit that there are 1,129 photos of this trip on my iPhone—beaches, monuments, parks, and pyramids of butter (more below). But in the urge to document each moment, I failed to see anything as purposefully as Dowd did. In contrast to a mess of phone chargers, wires, and international port adaptors, his essential travel gadgets are a pencil and a pad of paper. "The idea of spartan holiday is about being unencumbered," Dowd explained when I called him last week.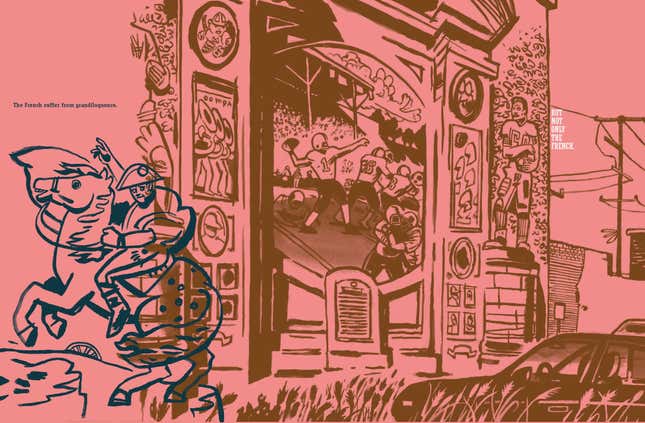 The author of the book Stick Figures: Drawing as a Human Practice, Dowd believes that drawing isn't about art-making, but a tool for studying the world. He suggests that we can wring pleasure from the most banal phenomena by focusing on a subject long enough to sketch it.
"Even in lovely places, I'm drawn to the crappy backside of modern life: ducts, dishes, tanks, towers. A poetics of utility: forms of making do," Dowd writes about the antennas and other utility protrusions atop Parisian apartments. "I certainly didn't need to visit France to look at the ass end of an HVAC system, but the collisions of modern and medieval are rich."
Dowd says you don't even have to travel far to go on a spartan holiday. "Engage the world like a traveler, canny but agape, whether five or 50 or 5,000 miles from home," he writes. (He is currently enamored by the variety of gas nozzle pumps in Saint Louis, Missouri, where he lives.) Drawing, Dowd says, even offers a mental escape from the torrent of current events and inescapable political commentary. "The world is interesting again," he says. "Not to be grandiose about it, but drawing is like a mantra. It's a way of being present in the world."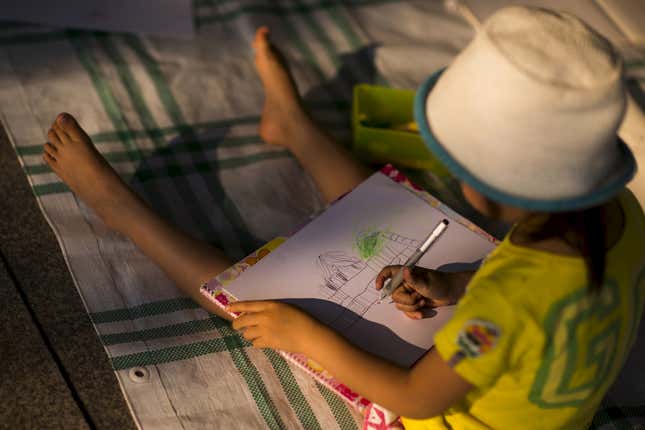 ---
How to begin. Drawing can be intimidating for many adults. The idea that we're making Art every time we clutch a pencil prevents many from even trying. Here are three ways to get started:
Don't show your drawings to anyone but your dog. That's illustrator Saskia Wariner's advice on how to get past any anxiety over a less-than-perfect sketch. Think of drawing as a fragment of your thinking process, not meant to be framed or even shared on Instagram.
Doodle everywhere, including in meetings. Sketching can build the muscle for quiet observation, focus, and listening. Do it obsessively, even during meetings and long conference calls. Ditch lists and boring bullet points for small doodles, rebus equations, and diagrams. Bonus: Numerous studies suggest that visual note-taking also increases memory recall.
Put away your camera. "Drawing provides something that's really different than photography," observes Dowd. Like war-time illustrators who recorded skirmishes from the frontlines, drawing is active, immediate and immersive.
---
Shopping for pencils. Shopping for art supplies can help you get into the drawing mindset, and many creatives have a favorite tool of the trade. Design legend Milton Glaser, an obsessive doodler since birth, is fond of magic rainbow pencils, which leave a trail of color with every stroke. Writer Candace Rose Rardon uses watercolor pencils, and illustrator Christophe Niemann calls the Rexel Cumberland, Derwent Graphic types "the sexiest pencils ever." For $395, you can even go luxe with Faber-Castell's Perfect Pencil. It's cedar, has a silver cap, and a built-in eraser and sharpener.

But the best go-to tool for everyday doodling is a 2B or 2H pencil (B stands for blackness, H for hardness). Per the HB Graphite Scale, the higher the number next to B, the more intense the marks. A high number next to the H, by contrast, will produce a faint, precise line.
No matter your preference, don't let the absence of fancy art tools deter you. Any writing instrument within reach will suffice.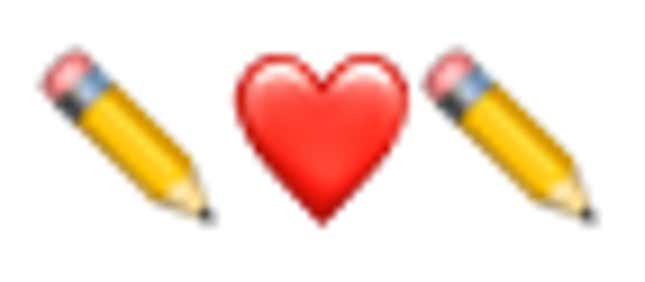 Analog pleasures. The spirit of spartan holidays echoes in the rise of off-grid vacations. Suddenly, tapped out travelers will pay through the roof to be cut off from wifi or cellular service, as Ellen Gamerman describes in the Wall Street Journal. "Simplicity is the ultimate luxury as travelers search for new ways to unplug this summer," she writes. "The promise of escaping everyday life has always lured vacationers. But now people whose daily routines are consumed by digital demands and distractions are going to ever-greater lengths to do nothing in the middle of nowhere."
The compulsion to snap photos with our smartphones is hard to ignore, but it's heartening to know how and why we need an occasional vacation from all that. I'm going to try Dowd's methods: Pack a pencil and, as he says, "look and listen to get a fix on things as they are."
Enjoy your weekend!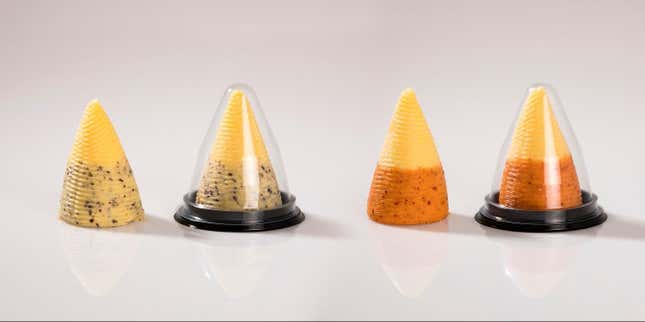 No dispatch from France is complete without a mention of the butter. One thing I can draw from memory: exquisite butter pyramids, produced by the small-batch maker Le Beurre Bordier. Made in a workshop in Saint-Malo, Brittany, these artisanal butters are kneaded by hand resulting in a more intense flavor.