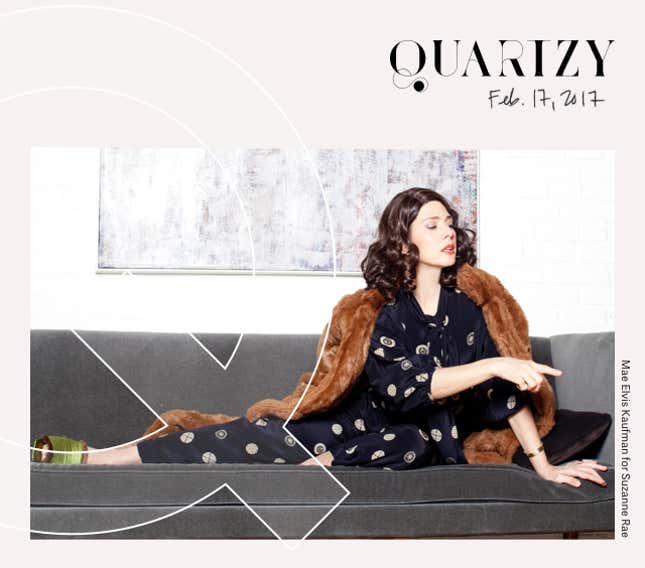 Happy Friday!
Last Sunday, I did my best to appear lovely while Anna Wintour looked me over.
It wasn't exactly me that Vogue's venerable editor-in-chief was looking at, but rather J.Crew's Fall/Winter 2017 collection, pieces of which I was invited to wear for the brand's show at New York Fashion Week, as part of a cast of non-professional models. Among us non-models were parents, photographers, educators, hospitality workers, dancers, celebrity progeny, and J.Crew employees of varied ethnicity and age. (Size, perhaps less so, though most of us were still larger than your average fashion model.)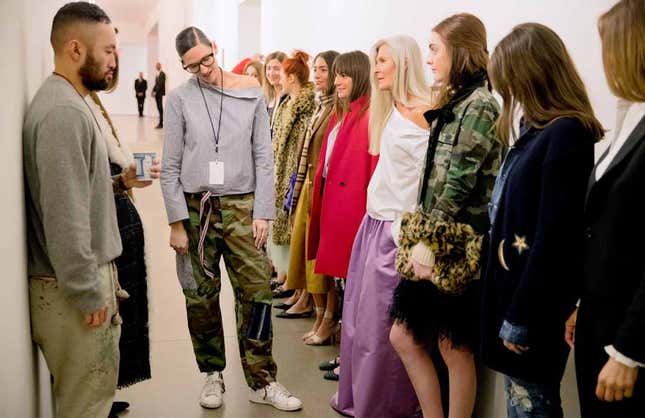 It was still well before the show's scheduled start-time, and half of us were waiting to have our photographs taken for J.Crew's lookbook. But when Anna Wintour stops by, it's show time. So in a windowless backstage corridor, Jenna Lyons, J.Crew's president and creative director, and Somsack Sikhounmuong, J.Crew's women's designer, walked down a line of us non-models, talking through the finer points of the collection.
Wintour's opinion is still paramount in the fashion industry. The hushed urgency with which the news was delivered backstage, with just two words–"Anna's here."—makes that clear. But as US retailers such as J.Crew strive to reach a wide array of customers, a fashion show should communicate to an audience of more than one tastemaker. Last season, I wrote that using "normal people" as models was a good way to tell customers, "This will look good on you too."
It will be fun to see if J.Crew continues to cast an even wider net for its models. Instagram casting, anyone?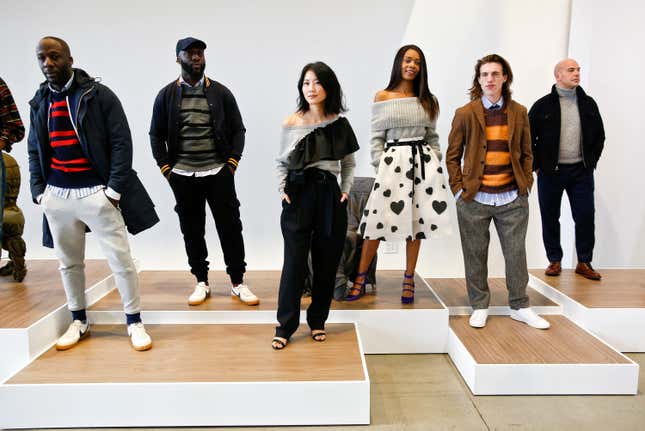 ---
While J.Crew put its collection on "real people," Suzanne Rae Pelaez, the Brooklyn-based designer of Suzanne Rae, did precisely the opposite. Pelaez collaborated with Mae Elvis Kaufman, an artist who creates batty, wig-adorned, Cindy Sherman-esque characters that she shares in self-portraits and videos on her outstanding Instagram account. Peleaz said she sees fashion as "aiding the construction of identities," so she and Kaufman collaborated to create a series of fictional personas informed by her designs.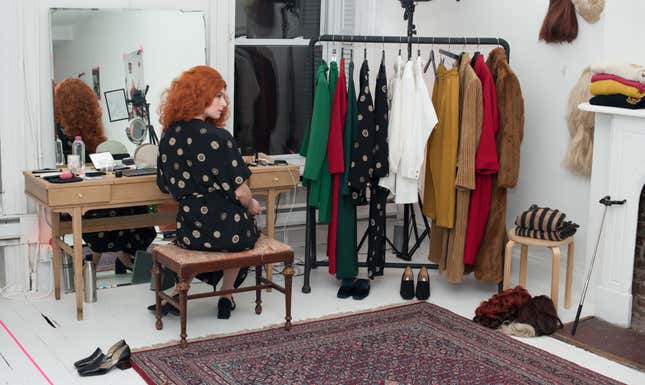 At a delightful Fashion Week presentation in a Chinatown apartment, Kaufman dressed (and undressed). She swanned about in character, taking selfies, seemingly unaware of the spectators who surrounded her. For the collection's lookbook, both Kaufman and the actress Marisa Tomei posed in portraits that are glamorous, funny, and even a little bit relatable.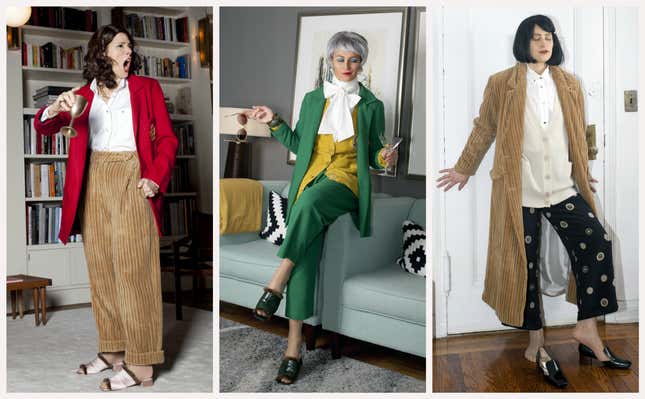 In one photograph, a woman has just entered her apartment. Still wearing her wide-wale corduroy coat, she slides off a square-toed shoe, and presses her back against the front door, eyes closed.
"You put on a personality when you go outside," said Peleaz, gesturing to the woman in the photograph. "So when she comes home, it's a sense of relief."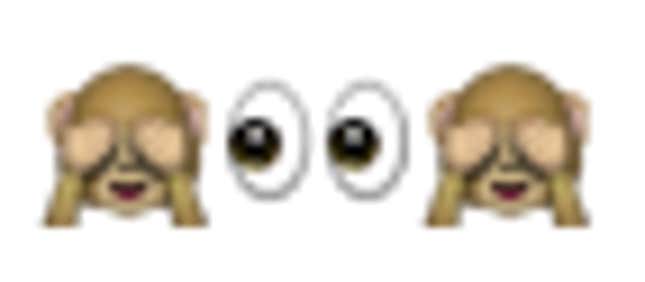 The J.Crew face. Speaking of putting on one's best face, I took some notes on what Kaoru Okubo, a Japanese makeup artist in a cream-colored jumpsuit, put on mine backstage at the J.Crew show. It might sound like a lot, but these products are all super gentle. The overall effect was an amplified version of my regular face, which is pictured bare and unfiltered en route to the show at left, and post-Kaoru at right.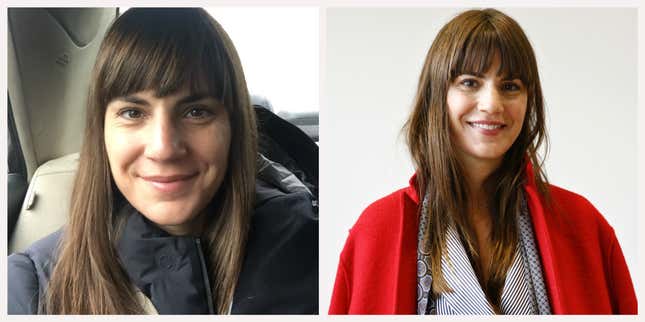 The first thing she did was apply Korres Wild Rose moisturizer, which smelled beautiful and felt thicker than my regular daily moisturizer. There was no foundation, but there was highlighter, a J.Crew trademark for that glowy face. Kaoru dotted RMS Living Luminizer on my cheekbones and around my eyes. She said pretty much everything can be shiny except the area surrounding the bottom of your nose.
On my eyelashes, she brushed Mote Mascara, which is Japanese but available on Amazon. It stayed on all day and washed off easily with warm water and cleanser. She brushed the inner corners of my eyebrows up for a fuller look—rather than swiping them straight into line—with my favorite schmutz, Glossier Boy Brow in brown. Kaoru's final touch was Clinique Almost Lipstick in Black Honey, which I am pretty sure was the first lipstick (or "Almost Lipstick") I ever owned.
---
Looking back. There is an 1980s and 1990s resurrection underway in fashion. At the J.Crew show, Regan Silverstein, a merchant at the company who was likely not yet born in the 1980s, wore a cropped peacoat resurrected from that decade. (Incidentally, it was Regan who went digging through the archives for J.Crew's original scoopback one-piece when the brand resurrected my favorite swimsuit from the 1990s a few years back.) The coat is part of an upcoming limited-edition men's and women's collection that will include the rugby stripes and rollnecks many of us grew up with.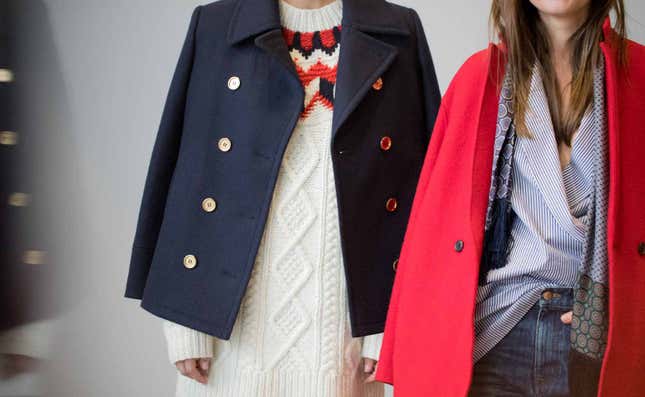 The Gap has a similar effort underway, complete with logo sweatshirts, medium-wash denim jackets, pleated khakis (!), and a commercial with Naomi Campbell and an a capella version of Color Me Badd's "All for Love." (Proceed with caution; it will stay stuck in your head.) These US retailers' "heritage" collections tap into something that might be more challenging for their fast fashion competitors to access: brand loyalty and nostalgia.
---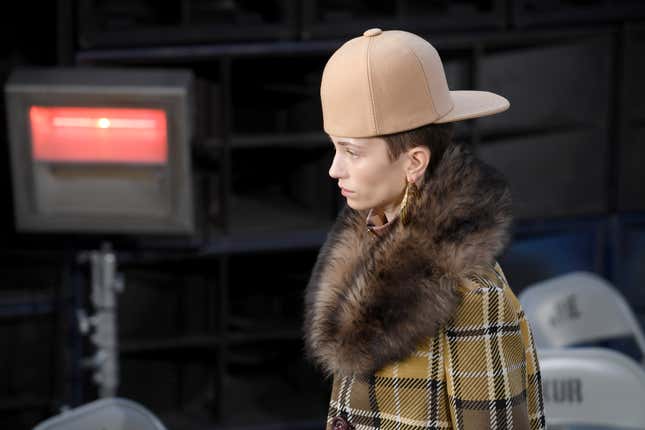 Another throwback. To close out New York Fashion Week, Marc Jacobs sent out bucket hats, track pants, oversized furs, pendants, and chains—an homage to the early days of hip-hop and "the well-studied dressing up of casual sportswear," which he observed as a student at New York's High School of Art and Design.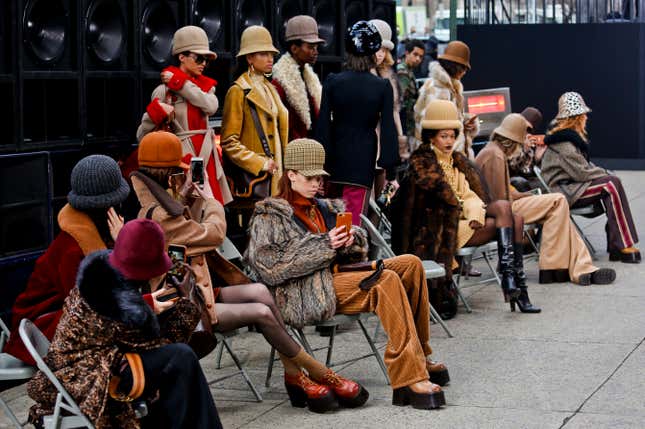 Jacobs banned social media inside the show, but as you can see in the video, models marched straight out of the Park Avenue Armory and onto the sidewalk, where they posed in front of stacked speakers. As show-goers surrounded them, iPhones drawn, many of the models looked straight into their own phones. Maybe it was a commentary on the social media-obsessed age of the fashion show. Or maybe they just wanted a selfie to remember it by.
Have a great weekend!
[quartzy-signature]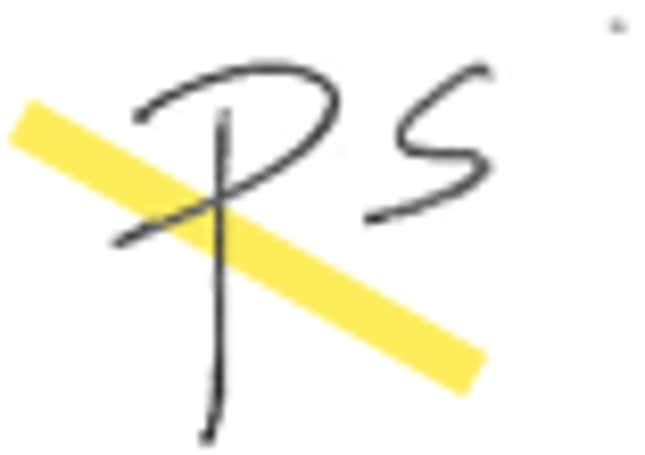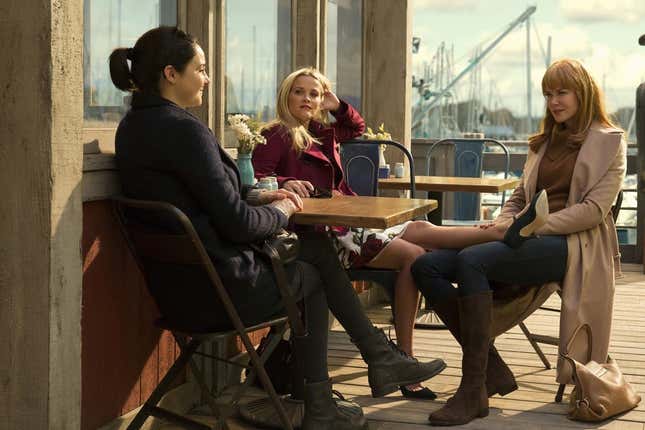 Big Little Lies, a seven-episode drama with an epic cast that includes Reese Witherspoon, Nicole Kidman, and Shailene Woodley premieres this Sunday on HBO. Quartz's TV reporter, Adam Epstein, doesn't usually doesn't go in for stuff this soapy, but he says the series, centered around three wealthy housewives in Monterey, CA, is noir enough to keep him interested. Slate calls it the return of Tracy Flick. The Atlantic says if the director Jean-Marc Vallée has a fault, it's a propensity to feature the Pacific Ocean. This all sounds good to me.