Dear readers,
Welcome to Quartz's newsletter on the economic possibilities of the extraterrestrial sphere. Please forward widely, and let me know what you think. This week: A geostationary hook-up, a solo US astronaut and Virgin Galactic's first earnings report.
🚀 🚀 🚀
For the first time, two commercial satellites have docked in orbit, marking a major step towards making the repair and re-fueling of orbital spacecraft a common occurrence.
A Northrop Grumman spacecraft called Mission Extension Vehicle 1 (MEV-1) snagged a satellite called Intelsat 901 in the wee hours of Feb. 25, the culmination of a mission to extend the operational life-span of the satellite, which was launched in 2001.
Intelsat operates a fleet of communications satellites that circle the Earth at an altitude of about 36,000 kilometers (22,000 miles), where the speed of an orbit matches the rotation of the Earth below. That allows them to remain above a single point on the Earth's surface for continuous transmissions to the ground. From an electronics point of view, solar panels should allow the satellite to operate indefinitely.
But these orbiting computers also use chemical rockets to maintain their position in space and, occasionally, dodge other satellites or debris. Eventually, when the satellite is decommissioned, the rockets are used to fly the spacecraft to a graveyard orbit where it won't interfere with other spacecraft.
This is a key factor limiting the amount of time a company can profit from their satellite—and, from a business point of view, amortize the costs of building and launching often expensive technology.
So Northrop Grumman and a subsidiary, SpaceLogistics LLC, built MEV-1, which can fly up to geostationary orbit, clamp on to an aging satellite, and take over the job of maneuvering and pointing the satellite so it can keep talking to customers on the ground. Launched in October 2019, MEV-1 flew up to Intelsat 901 and successfully hooked on, producing a series of images that are, well, pretty dang cool. Here it is approaching its target and plugging right into it.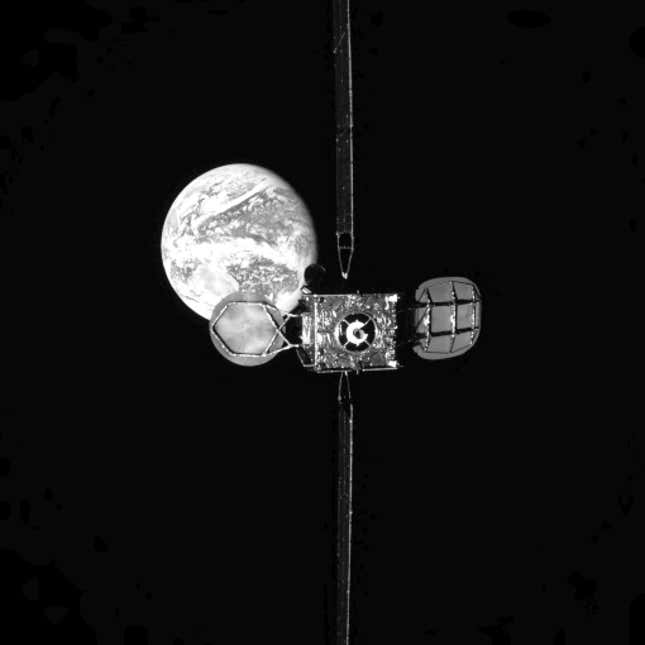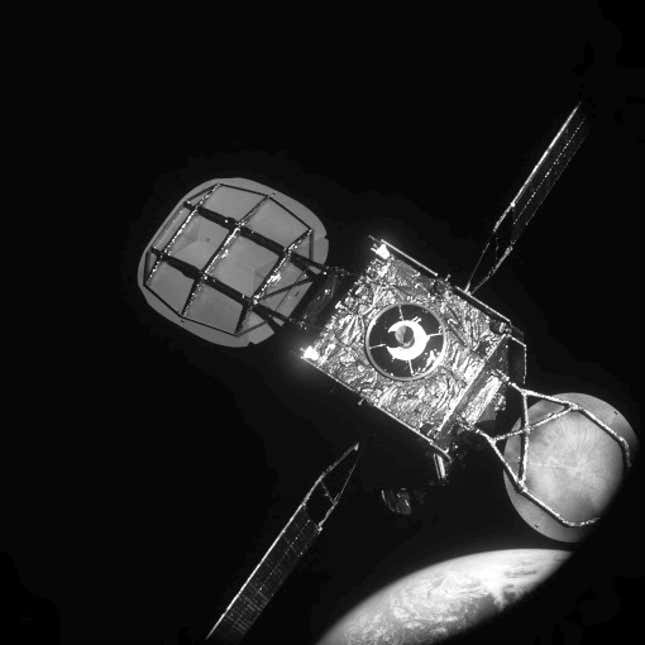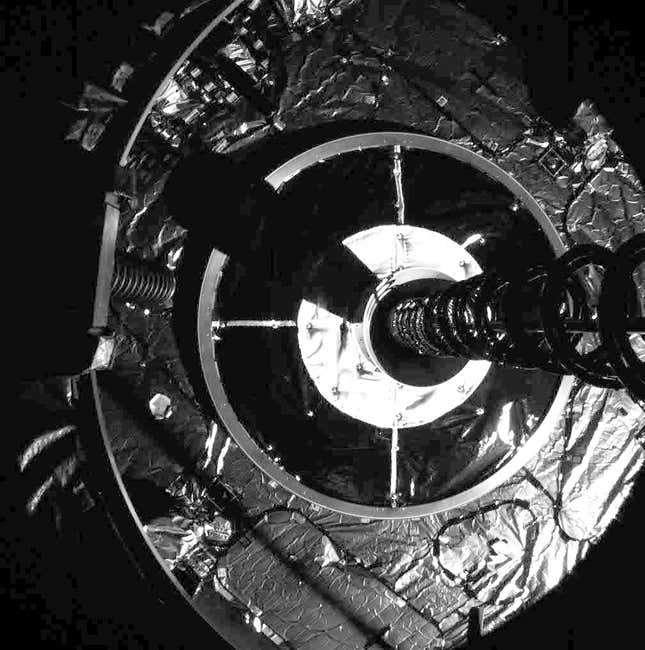 There's also some interesting footage from the Canadian military, which tracked the action from another satellite.
MEV-1 is planning on hanging out with Intelsat 901 for the next five years, after which it will bring it up to a graveyard orbit. Nobody lives forever. Then, MEV-1 will be off to lend a hand to a new customer. Meanwhile, Northrop plans to launch MEV-2 to scoop up another Intelsat spacecraft later in the year.
This milestone is a testament to the falling cost of space technology and demand for connectivity. And as satellites proliferate in orbit in the years ahead, the kind of technology demonstrated today will be vital not just for extending the life of satellites, but also for clearing aging or defunct satellites from useful orbits.
🌘 🌘 🌘
🚨 Read this 🚨
The US space program is one of the tools of "soft power" used to promote America around the world, alongside music, movies and sports. China may have its own soft power booster in TikTok, the country's first truly global app. With hundreds of millions of monthly users and burgeoning TikTok stars, ByteDance's hit video app is here to stay. But "TikTok's roots are a double-edged sword," writes Quartz reporter Jane Li. This week's field guide for members tells you why.
🚀 🚀 🚀
SPACE DEBRIS
Crew News. It's likely that only one US astronaut will be onboard the International Space Station for at least a month this summer, NASA administrator Jim Bridenstine told Quartz this week. Currently, there are two US astronauts onboard who will depart later this spring, and another, Chris Cassidy, is scheduled to fly up on the last Soyuz seat purchased by NASA in April. Sometime after that, SpaceX is expected to launch a crewed test flight of its new Dragon spacecraft for NASA.
There has been talk of having that test-flight crew stay for an extended period of time, fueled by images of the two astronauts assigned to the flight practicing a spacewalk, which wouldn't be expected during a brief stay. Bridenstine tells Quartz that NASA hasn't made a final decision about whether to have that crew stay on the station longer. But he says that after the crewed test flight, NASA and SpaceX will need at least a month to "look at every nook and cranny of the vehicle" before bringing it into regular operation and flying up a full-time crew.
Crew News II. One reason for the stress on the crew schedule are problems with Boeing's Starliner, which is also intended to provide passenger service to the International Space Station. Test flights revealed serious problems in Boeing's design and test processes, and on Wednesday the Orlando Sentinel reported that the company never performed a test of the Starliner and the Atlas V rocket together, much to the surprise of members of an independent NASA safety panel.
SPCE. Virgin Galactic reported its financial results for 2019 and, as expected for a company still getting off the ground, the company is losing money as it prepares its suborbital tourism spaceplane for operation. Still, it has $480 million of capital in the bank (it made more money on interest than revenue in the fourth quarter) and says that customer interest is growing—indeed, future tickets will cost more than the $250,000 early customers paid. Still, executives suggested that they may not begin regular tourism service this year, instead focusing on completing a demo flight with founder Richard Branson.
Cape Canaveral expects 49 launches. The US Space Force says it is expecting to see nearly 50 orbital rockets launch from Kennedy Space Center and Cape Canaveral this year, a major increase from last year's 19. Much of that growth will come from SpaceX's Starlink satellite launches, but also a busy schedule of NASA, military and commercial flights. In 2020, the US launched just 21 orbital rockets, compared to 32 from China. If all goes according to plan, we may see a reversal in 2020.
Really, a New Moon. An asteroid the size of a car has been discovered in orbit around Earth, making it a new mini-moon. It's the second time astronomers have documented a passing asteroid getting sucked into Earth's gravity well; another joined us on our voyage through the universe between 2006 and 2007. Are people already speculating that it is actually a spacecraft that has already landed on Earth twice? Yes.
Your pal,
Tim
This was issue 36 of our newsletter. Hope your week is out of this world! Please send your hopes for the future of space servicing, theories about the mini-moon, tips, and informed opinions to tim@qz.com.