Antarctica lost its cool last week, and industrialized countries said they planned to spend billions of dollars (and £'s) on new low-carbon buildings and trains. Here's what happened over the past week that helped or harmed the world's chances of cutting greenhouse-gas emissions to zero.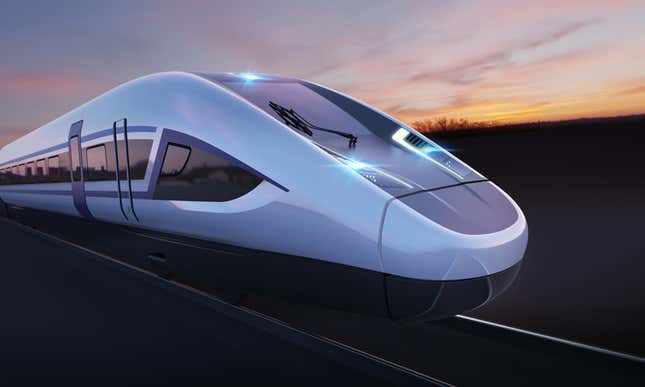 Decreases emissions
1️⃣Europe's biggest construction project, the High Speed 2 rail project in the UK, was approved by prime minister Boris Johnson. The now £106 billion ($138 billion) project will slash time and emissions to between London and major British cities.
2️⃣The world's major financial institutions are swearing off tar sands, one of the most carbon-intensive sources of fuel. In the Canadian province of Alberta, insurance giant The Hartford, Sweden's central bank, and now BlackRock will no longer invest in companies involved in their extraction.
3️⃣Your emissions will cost you. Loans that tie interest rates to metrics such as CO2 emissions or renewable energy purchases have gained ground, rising from nothing in 2016 to $122 billion last year, a quarter of global green-debt issuance.
4️⃣ Municipal buildings in Los Angeles will go carbon-free by 2030 after mayor Eric Garcetti signed an executive order to eliminate emissions from buildings, vehicles, and other sources as part of its Green New Deal. The city follows the lead of Seattle, San Francisco, and Pittsburgh.
5️⃣ BlackRock's newfound enthusiasm for environmental, social, and governance (ESG) investing hit paydirt last week. Its newest ESG fund, launched Feb. 7, has already raised $600 million, the best debut for any US exchange-traded fund so far this year.
---
The safest form of energy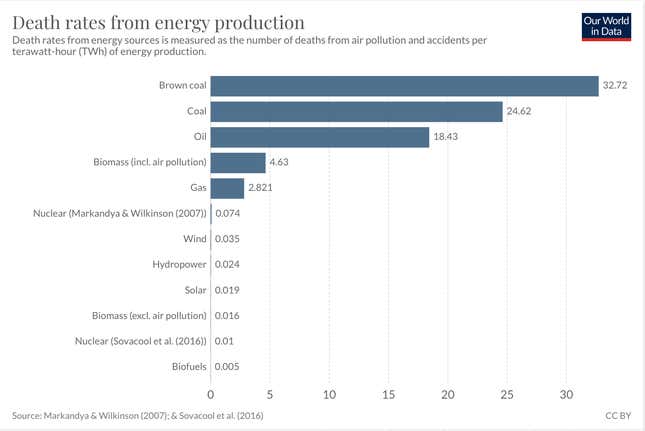 Energizing the world is a risky business. The downstream effects of energy production claim thousands of lives each year. But not all energy is equal. Researchers at Our World in Data updated the figures on death tolls for different forms of energy since the Fukushima Daiichi nuclear disaster in Japan in 2011, which claimed 6 workers' lives and led to 573 deaths. They found that coal, by far, had the highest death rate per terawatt-hour (TWh) of energy production, about the annual energy consumption of 27,000 citizens in the European Union. If those 27,000 were to generate all their energy from coal, 25 people would die each year prematurely. By contrast, at least 14 years would pass before someone died as a result of nuclear power, 29 years for wind, and 53 years for solar.
---
Net-zero (for now)
1️⃣BP has vowed to eliminate or offset greenhouse gas emissions from its operations, as well as from oil and gas burned by its customers, by 2050. Those big ambitions came with few details (and BP has pushed misleading climate messaging in the past), but chief executive Bernard Looney promised an action plan will arrive in September. 
2️⃣The ice is melting. One of Antarctica's vanishing glaciers calved an iceberg twice the size of Washington, DC. A collapse of the Pine Island and nearby Thwaites 'Doomsday' Glacier could raise ocean level by 4 feet (1.2 meters).
3️⃣The White House proposed eliminating the premier energy agency fighting climate change in its latest budget proposal amid massive drops in R&D funding. ARPA-E would be shuttered, while its home Department of Energy would see a 17% cut. Congress has yet to weigh in.
4️⃣Emissions plateaued at 33 gigatonnes in 2019 despite global economic growth of 2.9%, thanks to less coal burning. But prior pauses in emissions growth have proved ephemeral due to lack of policy action, economic growth, and the Earth's declining capacity to absorb excess emissions.
5️⃣ Delta followed JetBlue, announcing it will become the first carbon-neutral airline wherever it flies sometime in the future (but not just the US, as JetBlue vowed). Delta's chief executive admitted it didn't have specific plans to achieve the pledge—offsets will play some role—but promised to spend $1 billion over the next decade on the effort.  
---
Generational change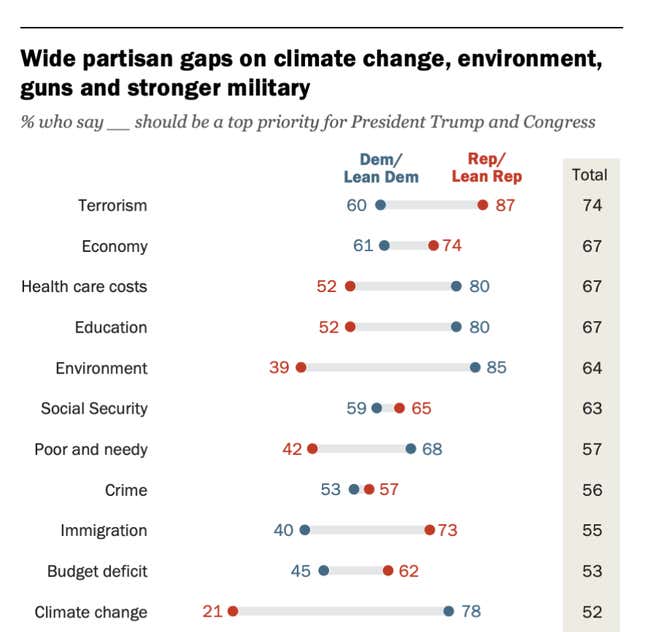 The American Psychological Association found that a clear majority of US adults now see climate change as the most important issue facing society. Young people are the most worried: Almost half of US adults under 35 say stress about climate change is affecting their daily lives. Buried in those numbers, however, is a stark partisan divide. When the Pew Research Center asked voters in the recent presidential primary in New Hampshire about their priorities, 78% of Democrats saw climate change as the most pressing concern. Only 21% of Republicans agreed. 
---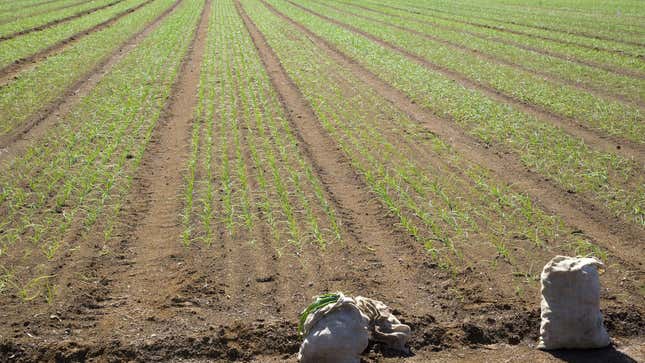 🔼 Increases emissions
1️⃣Citizens of rich nations waste twice as much food as those in poorer nations. That effectively doubles UN estimates of global food waste, which accounts for about 10% of emissions in industrialized nations.
2️⃣Farmland is the next frontier of climate change, report researchers in the journal PLOSOne. As the earth warms, croplands could move north, releasing as much soil carbon equivalent as a century of US CO2 emissions. 
3️⃣Antarctica keeps breaking temperature records. On Feb. 9, an 'incredible and abnormal' heatwave pushed thermometers above 20°C (68°F) for the first time, just three days after a second research station recorded a temperature of 18.3°C (65°F).
4️⃣The EU, despite a Green Deal commitment to be the first carbon-neutral continent, just approved 32 gas projects. The move could lock Europe into burning fossil fuels for decades longer. 
5️⃣China's electric car sales fell off a cliff in January. BAIC, the country's top electric car manufacturer, saw a 68% drop blamed on declining incentives and the economic slowdown associated with the coronavirus outbreak. 
---
Stats to remember
As of Feb. 16, the concentration of carbon dioxide in the atmosphere was 413.81 ppm. A year ago, the level was 412.53 ppm.
---
For Quartz members
B Corps are meant to exemplify one idea: That we need to transform the way capitalism works in order to save the world. A growing number of corporations are signing on, from Patagonia to Danone. Quartz's Cassie Werber reports on why B Corps are gaining momentum—and on the limitations that make them imperfect vehicles for social change.
---
Have a great week. Please send feedback and tips to mjc@qz.com.