Here's what happened over the past week that helped or harmed the world's chances of cutting greenhouse-gas emissions to zero.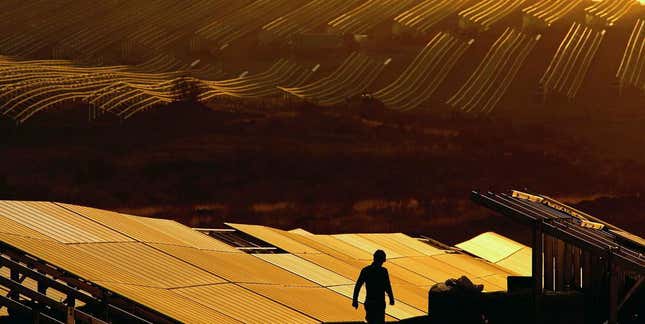 Decreases emissions
1️⃣ Europe's largest solar photovoltaic plant, built in just a year, dispatched its first electrons to the grid. The €300 million ($326 million) Núñez de Balboa facility in Spain, with more than 1.4 million solar panels, can power more than 200,000 homes.
2️⃣ A US appeals court blocked the Trump administration from discarding an Obama-era rule restricting hydrofluorocarbons (HFCs), a greenhouse gas. The Environmental Protection Agency plans to review the decision.
3️⃣ Ag-giant Cargill is paying farmers to store carbon in soils and curb fertilizer runoff. At least 10,000 acres were enrolled in a carbon storage pilot by farmers in Iowa.
4️⃣ Hydrogen from renewable energy is on fire. The pipeline of electrolyzer projects (for hydrogen generation) has almost tripled in just five months, while Siemens and Uniper will convert conventional natural gas power plants and infrastructure to burn the gas.
5️⃣ A Los Angeles electricity provider signed a 100MW contract for one of the world's largest batteries serving 1 million customers. Lithium-ion batteries are increasingly displacing natural gas plants for peak power and grid services.
---
What pandemic?
Climate deniers have a new hobby: coronavirus denial. The same people (and psychology) are at work, says Stephan Lewandowsky of the University of Bristol. One conservative radio host referred to the coronavirus on March 14 as "climate change 2.0." "They perceive it as a threat, in the same way that climate change is—not just to the economy, but also to the way in which the economy operates," he told Grist. That has led to a vastly different assessment of the risk posed by the pandemic. Pew Research reported on April 2 that nearly 80% of Democratic-leaning adults in the US consider the outbreak a major threat to all Americans. Only 52% of Republican-leaning adults say the same.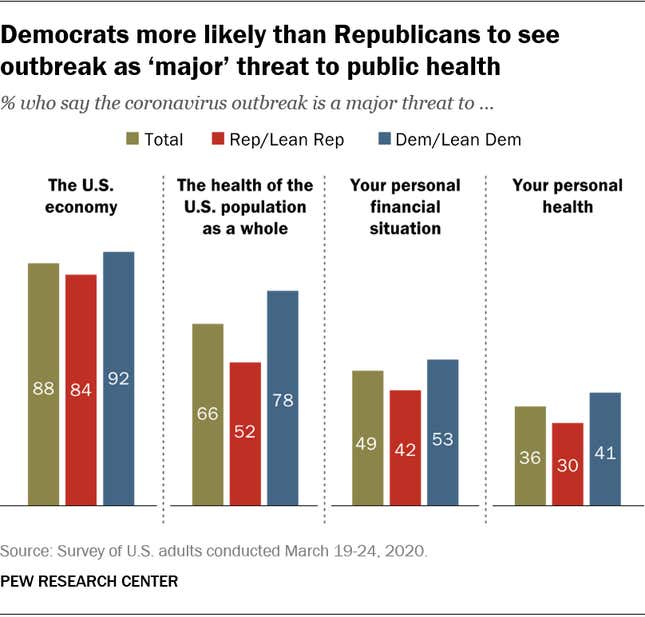 ---
Net-zero (for now)
1️⃣ American banks are about to own a lot of unprofitable oil and gas fields. As US shale companies fall into bankruptcy, Wells Fargo, JPMorgan Chase, and other banks are setting up independent oil and gas companies rather than sell their assets at a steep loss.
2️⃣ The International Air Transport Association warned it may pull out of a deal to offset growth in greenhouse gas emissions above a 2019-2020 baseline, calling it a "matter of survival." The coronavirus slowdown means airlines' profits—and emissions—have plummeted this year.
3️⃣ Electric vehicle battery advances are coming fast and furious. Cobalt-free cathodes, lithium solid-state batteries, and fast-charging supercapacitors are all entering the market, reports IEEE Spectrum.
4️⃣ BlackRock will be the US government's interim investment manager for billions of dollars in federal bond and security purchases aimed at softening the blow of the coronavirus pandemic. But new climate commitments from BlackRock suggest risky emitters in the fossil fuel industry may not see some of that cash.
5️⃣ Clean electricity in Nordic countries is sending prices below the break-even point for nuclear power plants. The latest blow was the opening of Sweden's largest wind farm in April.
---
Wind and solar ❤️ batteries
Hybrid is not just for cars anymore. GreentechMedia reports batteries have been installed at power plants capable of generating 4.6 gigawatts, mostly wind and solar. Another 84 GW are forecast. Batteries smooth out electricity flows, especially when the wind or sun isn't there when you need it. But not all hybrid power plants make sense—or profits. Batteries are cheaper to install at the same location in some cases, but researchers at the University of California, Berkeley say independently siting batteries can open up more options for charging and connecting the grid.
---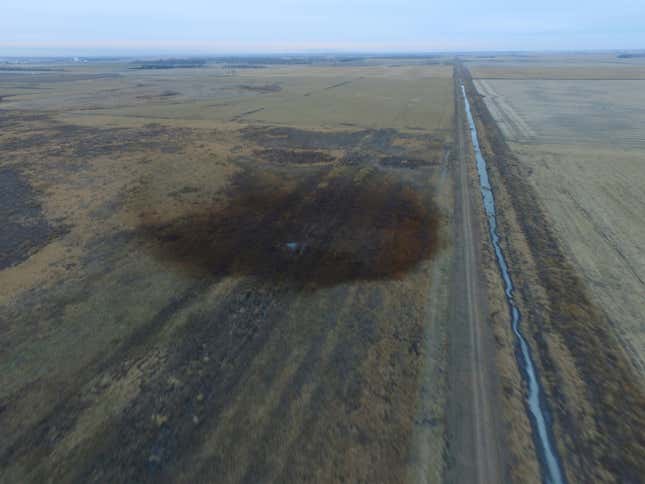 🔼 Increases emissions
1️⃣ Oil companies rushed workers to resume building the Keystone XL pipeline from Alberta's oil sands. The oil industry considers its new pipeline employees "essential" during the pandemic, despite a global oil glut and prices that make oil sands unprofitable.
2️⃣ A "perfect storm" of plunging energy demand and slowing economies due to the coronavirus has sent carbon prices in the EU market crashing about 40% off their 2019 peak of €29 per metric ton. Analysts predict prices could fall much further.
3️⃣ Germany missed an EU deadline to submit its climate and energy plan for the next decade. Government officials cited complications from the coronavirus and plans to phase out 100 fossil fuel plants by 2038.
4️⃣ In China, coal is still full-employment fuel despite being unprofitable. The Chinese government is mulling building more subsidized coal plants to create jobs and economic growth.
5️⃣ Mass layoffs are hitting the energy efficiency industry as new construction and utility programs grind to a halt. The industry employs about 2 million people in the US.
---
Stats to remember
As of Apr. 12, the concentration of carbon dioxide in the atmosphere was 415.46 ppm. A year ago, the level was 413.87 ppm.
---
For Quartz members
Italy's record-breaking response. Italians have created hundreds of crowdfunding campaigns to combat the coronavirus pandemic, including one which has raised close to €4.5 million for Milan's San Raffael hospital—one of the most highly-funded campaigns in GoFundMe's history.
Have a great week ahead. Please send feedback and tips to mjc@qz.com.