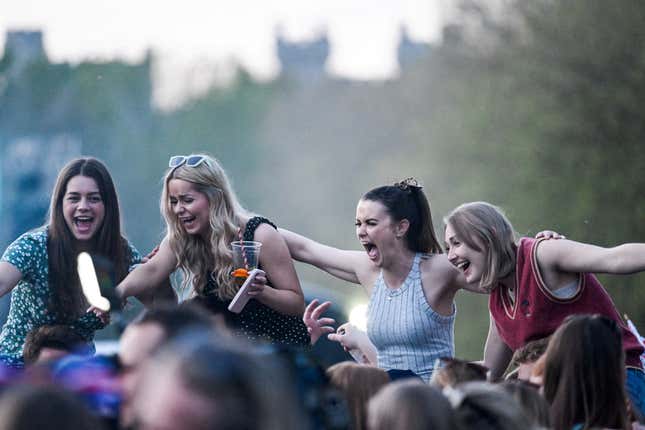 Foreigners moving to India settle in the country quite easily—up to 80% of them feel at home in less than a year.
On average, expats take 7.4 months "to feel like they belonged" in India, according to an HSBC survey released yesterday (May 8). This is less than the global average of 8.3 months, the study of more than 7,000 international citizens said.
The surveyed respondents credited factors such as investing money in their new host location, participating in events at their children's schools, or using apps to connect with like-minded people. They also attributed the ease to "friendly work conditions."
"The workplace has a key role in India with business networking cited as a key factor that helps international citizens to settle," the HSBC report said.
Indians don't find it easy in a new country
Indians who move abroad, on the other hand, struggle in a new country. Only one in four felt at home instantly after shifting. A number of them encountered difficulties in assimilating into new communities.

The HSBC survey asked Indians living abroad about activities that helped them feel at home in a new nation. The responses included the use of apps to socialize, visiting local restaurants, and clubbing. Interestingly, they didn't include learning the local language in this, HSBC noted.
"Living in another country can be exciting and enriching but also daunting. A core challenge isn't so much a practical matter as a psychological one—the task of creating a home," said Geoffrey L Cohen, a Stanford University professor, on the survey's findings.
"Feeling isolated is a key reason some people felt their experience 'falls short' of expectations and on the flip side, finding a sense of belonging in their host country often motivated them to stay longer."