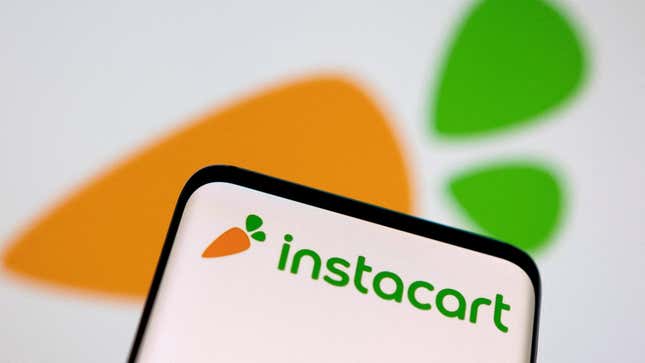 Instacart will go public next week, giving its venture capital investors the exit they've been looking for. The company has a small user base with high margins on fees, grocery enterprise software, and advertising, but investors are going to look for the stock (under the ticker symbol CART) to take off quickly as the tech sector rebounds from a year of de-risking.

Instacart's new S-1 filing on Monday showed that its valuation is tens of billions below what it was a year ago, indicating that investor appetite for food delivery stocks has declined significantly.
This isn't because of lower demand for grocery delivery services, however: It's because the entire market decided to dump tech stocks when interest rates started rising and investors began to realize how much froth there was in the market. After a wave of SPAC IPOs, crypto bull runs, and other crazes, the market needed to de-risk.
Instacart isn't growing nearly as quickly as DoorDash or Uber Eats, and has seen its gross transaction volume advance by a meager 6% year-over-year. Instacart will have to show investors how it's going to reaccelerate—something they want to see from most tech stocks in 2023, noted Alliance Bernstein analysts Nikhil Devnani and Eva Zhang.
Click ahead to see what analysts are wondering about Instacart's business fundamentals as CART heads for launch.