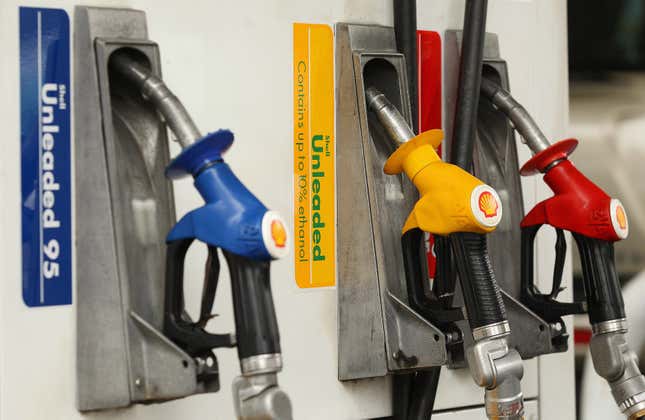 Last summer saw gas prices soar in the US, but this summer appears to have stabilized. The current national average for a gallon of regular gasoline is $3.58, according to data from the American Automobile Association (AAA). That is $1.43 less than this time in 2022. Still, prices are higher than they were in previous years: Gas has averaged $2.95 per gallon since 2018.
Should you keep investing in Big Tech?
AAA states that lower gas demand amid increasing supply has helped to limit pump price increases. Vehicle efficiency improved 2% from April 2021 to April 22, according to analysis from the US Energy Information Administration (EIA). The EIA suggests that more fuel-efficient cars may have offset increased travel and led to an overall year-over-year decline in gasoline consumption.
Average gas price by state
States in the western US are still seeing the highest prices, while those states in the South are seeing the lowest. The most expensive states are California at $4.88 per gallon of regular gasoline, Washington at $4.85, and Hawaii at $4.73. Oregon, Nevada, Arizona, Utah, Illinois, and Alaska all have average prices over $4.00 per gallon.

The state with the cheapest gasoline is Mississippi at $3.00 per gallon. Louisiana, Tennessee, Arkansas, Alabama, and Oklahoma have prices slightly higher than $3.00, while Texas and South Carolina are at $3.23 per gallon.
"We may be in a bit of a demand lull heading into the July Fourth holiday," said Andrew Gross, of AAA in a press release. "Drivers are benefitting financially, with 20 gallons of gas costing nearly $30 less than last year. And with the cost for oil low, drivers will find pump prices that are flat or drifting slightly lower for now."