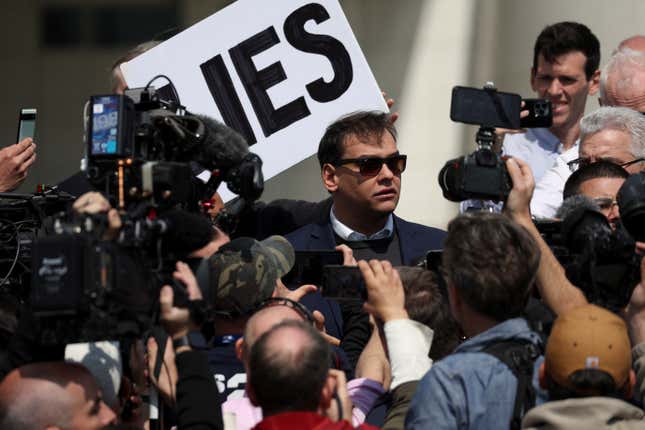 New York's Republican congressman George Santos pled not guilty to 13 federal criminal charges, including money laundering and wire fraud, at a Long Island federal courthouse on Wednesday (May 10).

Eric Beiley Part II: Where rates are heading
Santos was released on a $500,000 bail after the plea, and his travel will be restricted to New York and Washington. It was not immediately clear who posted his bail.
The congressman told reporters outside the courthouse that the charges were a "witch hunt" and promised he will "keep fighting to defend my innocence."
The charges include a litany of financial crimes, including accusing Santos of illegally using campaign contributions to pay personal expenses, as well fraudulently applying for pandemic-era unemployment benefits through the CARES Act.
After Santos' surprise win in a historically Democratic district last year, a series of media reports alleged that Santos had fabricating large swaths of his personal history, including falsely claiming Jewish heritage. Santos admitted to "embellishing his resume," lying about his education and job experience.
US Attorney Breon Peace said that the criminal charges are meant to "hold Santos accountable for various alleged fraudulent schemes and brazen misrepresentations."

In Washington, House Speaker Kevin McCarthy indicated that Santos would have to resign if convinced of a crime but, until then, that he's "innocent until proven guilty," as quoted in the New York Times.
Quotable:
Taken together, the allegations in this indictment charge Santos with relying on the repeated dishonesty and deception to ascend to the halls of Congress and enrich himself. — US Attorney Peace in the May 10 statement announcing the indictment.
What are the charges against Santos?
The 13 criminal counts against Santos include seven counts of wire fraud, three counts of money laundering, one count of theft of public funds, and two counts of making false statements to Congress.
Notably, the indictment—released this morning—accuses Santos of using donated campaign funds to pay for personal expenses, including designer clothes and credit card bills. According to the document, Santos also reported false income and asset data on congressional disclosure forms.
The indictment also accused Santos of fraudulently receiving almost $25,000 in unemployment insurance benefits in 2020—as part of the pandemic-era CARES Act—despite being employed at an investment firm and making approximately $120,000 a year.