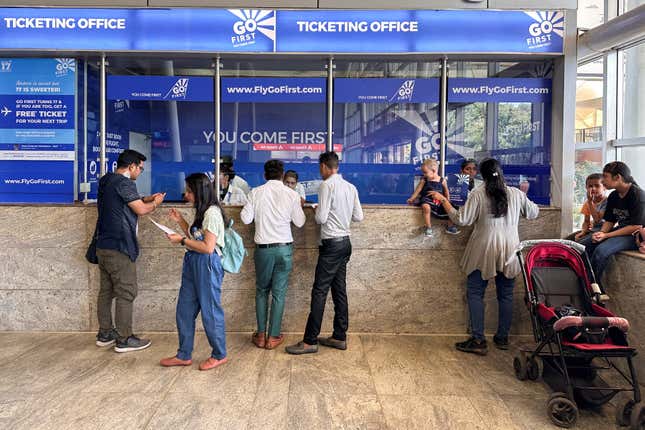 Go First's declaration of bankruptcy has triggered chaos in India's aviation sector.
Should you keep investing in Big Tech?
In less than a week after it filed for insolvency, the airline has witnessed a mass exodus of pilots and cabin crew. Go First has been grounded since May 3 following months of a severe cash crunch and frequent non-availability of planes due to engine issues.
Its employees have now begun to reach out to other airlines in desperation. Go First, however, is insisting on them completing their notice periods, Economic Times reported on May 6.
"Go First has a notice period of six and three months for its flying and non-flying employees respectively," the daily quoted management sources as saying.
The carrier's crisis, though, has come as a bounty for other airlines dealing with a shortage of pilots. Tata-owned Air India has, for instance, reportedly received at least 700 pilots' applications since Go First's grounding. At least 740 pilots fly Go First's Airbus A320 fleet. They began their job search once the airline's lessors moved to reclaim aircraft to make up for their losses.
Frustrated flyers, higher airfares
Airfares have, meanwhile, risen by up to 40% after Go First, which mostly flew on domestic routes, cancelled flights till May 12.
For example, a seat on the Delhi-Leh route, which normally costs around $60, is now going at nearly $330. Likewise, the Chandigarh-Srinagar rate has surged from around $50 to nearly $300.
Add to that several last-minute cancellations.
Many flyers are frustrated with what say are "credit notes" and vague responses to enquiries about refunds against cancelled flights, although Go First has promised a 100% refund.
Some have taken their concerns to social media.