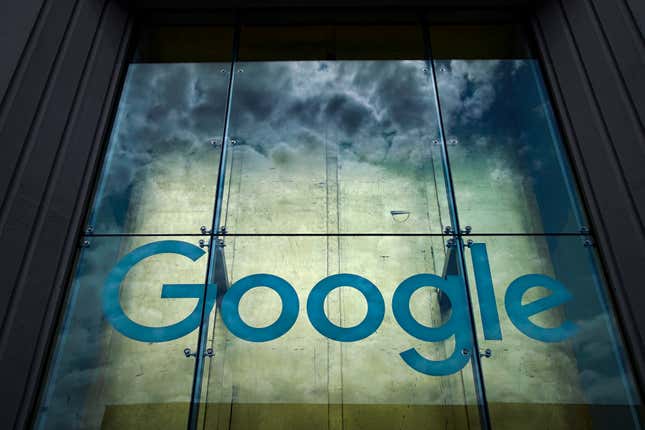 Gannett, the largest owner of newspapers in the US, is suing Google, alleging that the tech company's dominance over the digital advertising market violates federal antitrust law.
In a lawsuit (pdf), Gannett said Google and its parent company Alphabet illegally monopolized the markets for online ad servers and exchanges, illegally tied its different products to one another to coerce customers, and misrepresented itself in business discussions with Gannett.
"Google controls how publishers sell their ad slots, and it forces publishers to sell growing shares of that ad space to Google at depressed prices. The result is dramatically less revenue for publishers and Google's ad-tech rivals, while Google enjoys exorbitant monopoly profits," Gannett wrote in the complaint, filed in federal district court in Manhattan on June 20.
Gannett isn't the first to make such claims. In January, the US Department of Justice sued Google over similar antitrust charges, and the European Commission brought its own lawsuit on June 14. Both governments have threatened "structural" changes to Google—legal-speak for breaking up the company.
It's Google vs. the world over digital ads
Google is the market leader in digital advertising, forming a so-called duopoly with Facebook parent company Meta. In 2022, Google controlled 28.8% of the market, according to the market research firm Insider Intelligence, but that share is expected to fall to 26.5% in 2023. In recent years, Amazon and TikTok have made legitimate gains in digital advertising, eroding the duopoly's combined market share in the process.
But that hasn't stopped the US, the EU, or Gannett from targeting the industry's top dog. Google, the three suits allege, exerts market control over every part of the digital ad-tech stack—a Rube Goldberg machine of automated buying and selling platforms that determines who gets to advertise on what websites around the open web and for how much money.
"News publishers depend on digital ad revenue to provide timely, cutting-edge reporting and essential content communities rely on," Gannett CEO Mike Reed wrote in a statement to Quartz, "yet Google's practices have had negative implications that depress not only revenue, but also force the reduction and footprint of local news."
Gannett's claims are "simply wrong," Dan Taylor, vice president of Google Ads, told Quartz in a statement.
"Publishers have many options to choose from when it comes to using advertising technology to monetize—in fact, Gannett uses dozens of competing ad services, including Google Ad Manager," Taylor wrote. "And when publishers choose to use Google tools, they keep the vast majority of revenue. We'll show the court how our advertising products benefit publishers and help them fund their content online."