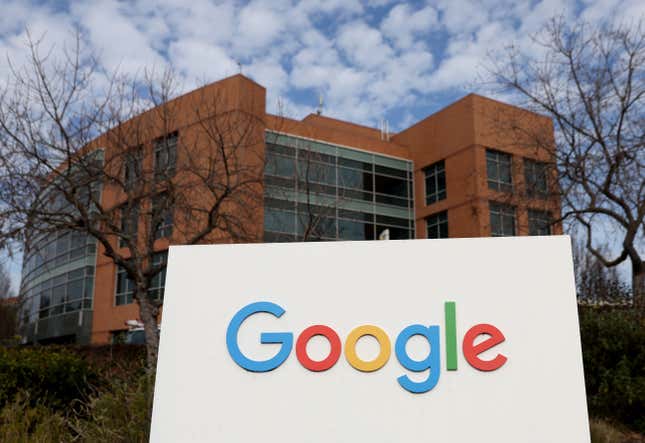 A district court in Virginia denied Google's motion to dismiss a Department of Justice (DOJ) antitrust lawsuit on Friday (April 28), renewing a federal investigation into the company's dominant advertising business.
The lawsuit, initially filed in January, alleges that Google has monopolized online advertising sales by looking to "neutralize or eliminate" competing providers through acquisitions, as well as making it difficult for consumers to use different services.
Principally, the lawsuit argues that service "monopolizes key digital advertising technologies, collectively referred to as the 'ad tech stack,' that website publishers depend on to sell ads and that advertisers rely on to buy ads and reach potential customers."
The suit was concurrently filed by a number of state attorneys across the country, including those in California, New York, Colorado, and Connecticut.
Google argued that the case should be dismissed on the grounds that its business doesn't meet the government's quantitative definition of monopoly. Google attorney Eric Mahr pointed out that the company's ad business falls below the 70% benchmark of market share. He also referenced other successful social media platforms like Facebook and Tiktok as alternative options for advertisers.
Dan Taylor, Google's vice president of global ads, released a statement after the ruling, saying the lawsuit "would slow innovation, raise advertising fees, and make it harder for thousands of small businesses and publishers to grow."
Quotable:
As alleged in our complaint, for 15 years, Google has pursued a course of anticompetitive conduct that has allowed it to halt the rise of rival technologies, manipulate auction mechanics to insulate itself from competition, and force advertisers and publishers to use its tools. In so doing, Google has engaged in exclusionary conduct to severely weaken, if not destroy, competition in the ad tech industry. — Merrick Garland, US Attorney General, announcing the lawsuit in January.
Digital ads account for 80% of Google's revenue
If the lawsuit is successful, the DOJ would demand Google divest from the sell-side and auctions functions Google Ad Manager, one of the company's services containing tools to buy and sell digital display advertising, and includes the Google Ad Exchange.
This would be a major blow to the profitability of Alphabet, Google's parent company. Digital ads account for roughly 80% of Google's revenue.
In 2022, Google held about 29% of the digital ad revenue share in the US, with Facebook in second at roughly 20%. But the volume of ads isn't where the DOJ is accusing Google of operating a monopoly.
Rather's the lawsuit mainly targets Google's control over Google Ad Exchange, the advertising auction system embedded within the Google Ad Manager. The DOJ's main issue is Google's controlling the auction system in the Exchange, in addition to controlling some of the transactions on both sides of the auction system. This includes "Double Click for Publishers"—a marketplace for digital publisher to list ad space that has a market share of 90%—on the sell-side.
The DOJ also included analysis of Google's large market shares on the buy-side transaction in its press release, including "Google Ads" which has a market share of more than 80%, as well as "Display and Video 360"—both of which are marketplace for advertisers to buy ad space—although that is not the main focus of the lawsuit.
Dina Srinivasan, the Thurman Arnold Project fellow at Yale University, called digital ad trading costs in ad tech systems "high and non-transparent," in an article published in the Standord Technology Law Review, pointing out that intermediaries can get between 30% and 50% of the take on each trade, in a service like Google Ad Exchange.
Additionally, an analysis published by Google found that "publishers using Ad Manager kept over 69% of the total amount advertisers paid when using Google Ads," giving Google's tools an estimated take of 30% in that type of transaction.
Now, it will be up for DOJ lawyers to prove that dominance constitutes a monopoly, an argument that will largely rest in figuring out what is included in the internet ad sales marketplace, an area with little legal precedence.
Editorial note (5/1, 12:25am): The initial draft of this story incorrectly characterized the DOJ lawsuit as targeting Google's entire mechanism for selling ads Instead, The DOJ lawsuit is targeting the main way (Google Ad Manager) that Google sells ads. The story has been updated with clarifying information from the DOJ lawsuit, as well as an analysis conducted by Google.
Related stories:
⚖️ Antitrust regulators in the UK blocked Microsoft's takeover of Activision
💻 The ongoing big tech antitrust cases to watch in 2023
💼 The FTC thinks banning non-compete agreements could increase American wages by $300 billion per year