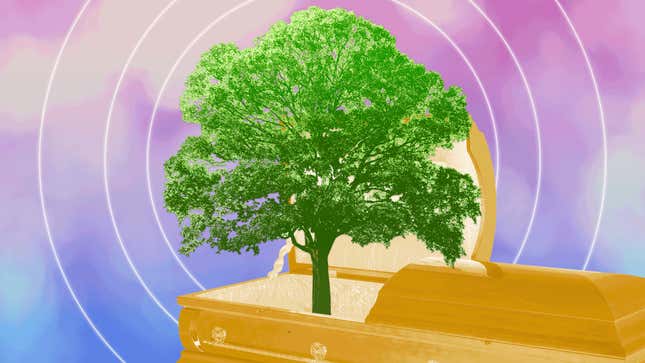 Humans have been burying their dead for at least 40,000 years. But in the last couple of centuries, especially in Western countries, the practice has become toxic: From embalming fluids to casket materials, burials can contaminate soil and groundwater, and endanger the health of funeral workers. Enter green burials, an option devoted to handling death in an ecologically sustainable way. Read the full transcript here. (Presented by EY)
Listen on: Apple Podcasts | Spotify | Google | Stitcher
---
Featuring
Annalisa Merelli is the host of season 4 of the Quartz Obsession podcast, and a senior reporter covering the intersection of inequality and healthcare. She is obsessed with romantic comedies, interspecies friendships, and having strong opinions about the way you make Italian food.

What's next for X (Twitter)? | Walter Isaacson
Amanda Shendruk is a visual journalist who explores narrative at the intersections of code, data, and design. She is obsessed with creepy books and forest walks along tiny streams.
---
Show notes
---
This episode uses the following sounds from freesound.org:
Organ Ambience, Calm, A.wav by InspectorJ
R4_00380_FR_TheatreHall.wav by kevp888
---
Support for this episode comes from EYGS LLP. © 2023 EYGM Limited. All Rights Reserved.