It's unclear how many people have died in mainland China as covid tears through its population.

What appears certain, as the World Health Organization indicated yesterday, is that Beijing is under-reporting its covid deaths. China reported a single new covid death on Wednesday (Jan. 4), bringing the official death toll to 5,259 (link in Chinese) — with only 28 of these since Dec. 1.
Hong Kong, though, is still reporting covid deaths. Though Beijing has brought the city under its direct authoritarian control, Hong Kong's official covid statistics are still widely regarded as transparent and accurate.
And the picture is sobering.
G/O Media may get a commission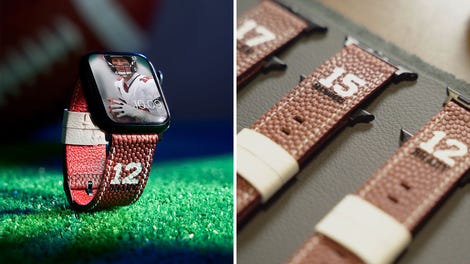 Official NFL PRODUCTS
Official NFL Apple Watch Bands
A city of 7.4 million people with a GDP per capita that places it among the wealthiest nations, Hong Kong is currently recording the world's highest rate of covid deaths per million people.

On Tuesday, the city recorded a seven-day average of 8.78 covid deaths per million, according to statistics aggregated by Our World in Data. That's nearly six times the level in the US, and almost double the level of Botswana, which currently has the world's second-highest death rate of 4.45 per million.
Hong Kong's fatal covid repeat
Hong Kong is no stranger to a deadly covid wave. Last March, its severely under-vaccinated elderly population was particularly hard hit when the Omicron variant ripped through the city. At its peak, Hong Kong recorded a single-day fatality rate that surpassed the most deadly days of the pandemic in the US, when adjusted for population size.
Ten months on, Hong Kong's elderly population remains under-vaccinated. Only 70% of those aged 80 and above have received two shots of either the Pfizer or Sinovac vaccine, according to official statistics.
A far lower proportion of this populace has received three shots of either vaccine, even though research by scientists at the University of Hong Kong has shown that three Sinovac doses offer significantly more protection against severe illness and death compared to two. Fewer than half of those aged 70 and above have received three doses of Sinovac.
"Power"—and death—to the people
Meanwhile, as covid deaths surge, Hong Kong's officials have pivoted to a laissez-faire pandemic approach, in line with their party bosses on the mainland.

Just as Beijing has abandoned its "people's war" on covid, so too Hong Kong authorities have declared that the time has come to "hand over responsibility and power" to the people in dealing with the coronavirus.
There is a bitter irony here. When Hong Kong's residents demanded greater power in the form of free and direct elections, they were met with mass arrests and a political crackdown. Now, the government claims to be handing power to the people—but only so that it can wash its hands of responsibility for the city's wave of covid deaths.