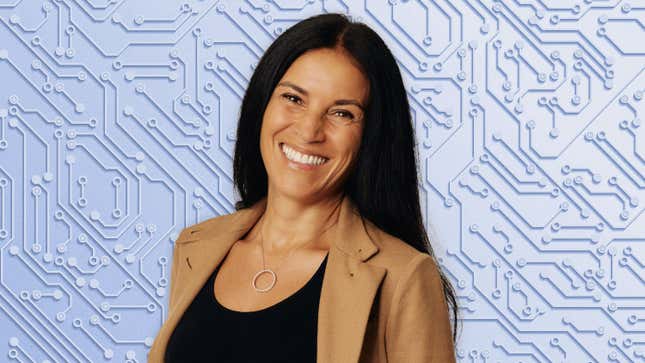 This story is part of our new Chief Innovation Officer Forecast series with Gizmodo, a business report from the front lines of the future.

Complex problems like the climate crisis and food insecurity are, at their core, about addressing systemic change. This requires vision, yes, but also very specific, tactical goals to get there. Both are part of the strategy at Danone, the Paris-based parent of brands including Dannon yogurt, Evian water, and Silk soy milk. It operates in more than 130 countries and has a wide reach impacting the future of dairy and agricultural practices.

Should you keep investing in Big Tech?
For Takoua Debeche, chief research and innovation officer for Danone North America, the task is clear: "We are a food and beverage company fully reliant on nature," she says. "Without cows, there's no milk; without fruits and vegetables, there's no baby food; without almonds or soybeans we cannot produce our plant-based beverages and yogurt. We have to make sure that we protect the planet and slow down climate change so that we can deliver our mission of health through food."
Today, Danone has one of the most comprehensive regenerative agriculture programs in the dairy industry. Danone is one of the world's largest B-corporations, a class of companies certified for their commitment to taking more ethical and socially conscious approaches to business. Danone launched its regenerative agriculture program in 2017, with a goal of working directly with farmers to turn 100,000 acres into healthier soil that can reduce chemical use, restore biodiversity, and take more carbon out of the air. It has surpassed that goal, regenerating 250,000 acres for more sustainable agricultural use.
So what's next for Danone?
"We are really committed to work on three areas that overlap: climate change, food waste, and equal access to nutritious foods," says Debeche. "They are quite big and complex challenges, and will require the efforts of both public and private sectors."
Debeche recently spoke with Quartz about these and other big tasks on her to-do list. The following transcript has been lightly edited for length and clarity.
Methane reduction is a top priority
QZ: What is the most innovative endeavor Danone is undertaking to help ease the climate crisis?
TD: The most innovative and important one is the work we are doing to cut our methane emissions. They make up over 30% of global warming emissions. We also believe dairy is a real part of a sustainable diet. Dairy products are very nutrient dense. They're rich in protein, essential amino acids, and vitamins.
Last year, we announced a commitment to target about a 30% reduction of methane emissions from fresh milk by 2030. We work directly with farmers at different levels of methane reductions: improving farm management, feed, manure management, and new technologies to inhibit methane production–for me that's the most exciting.
Food system challenges and solutions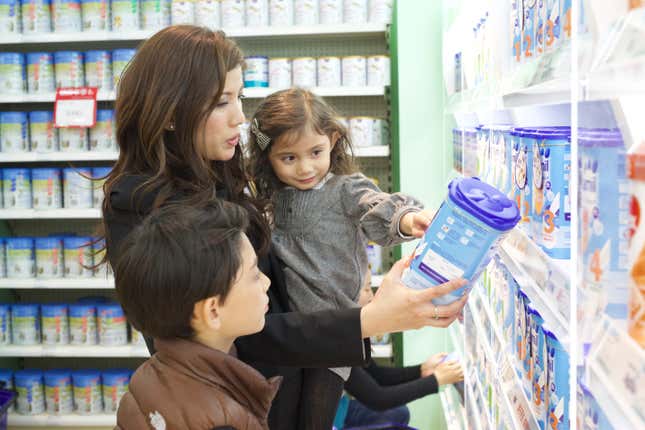 QZ: What are some challenges food systems face in the near future? How might Danone face these challenges?
TD: We have huge challenges when we think about not just sustainability, but also accessible food systems. Ensuring equal access to nutritious food for everyone–this is not just for developing countries, it's also a problem in the US.
We did a recent study in the US to better understand what are the consumer barriers, needs, and expectations when it comes to the role of nutrition in American daily lives. The issue of food accessibility is as important in America as healthcare or jobs, particularly in the current context of inflation. We are now working with both the public and the private sectors to address this issue in different ways including changes in our portfolio to make it more accessible and making sure that we have products available in rural areas. It's really working both on the affordability and the nutrition density of a product. We've advocated for the expansion and modernization of the WIC program that a lot of Americans depend on.
Goods and services
QZ: What are some products and/or services that exemplify Danone's goals?
TD: For example, the Two Good [yogurt] brand is about doing more with less. Of course, it has less sugar with a better taste, but it's also focused on reducing food waste. We have what we call the Two Good "Good Save" product line partnering with Full Harvest, an organization that collects excess food from farmers and producers. From verified food through them, we make lower-sugar yogurt products with the goal of reducing food waste at the farm level. Personally, my favorite flavor is the lemon one. That brand continues to experience really rapid growth– it means consumers are noticing and it works.
Another example is Silk. Silk was a pioneer brand in plant-based beverages over 50 years ago. People don't know all the work Silk is doing to protect and restore nature. We have programs around water, pollinator programs for bees, and recycling initiatives. All the water we use in our manufacturing facilities is restored back into nature. We continue to try to do more and define new technologies for that. We have a commitment by 2025 to have 100% of the acreage supporting Silk almond products be pollinator friendly. We are already close to getting there, and will get there by 2025.
Danone's pillars
QZ: What are some other ways Danone operates as an environmentally conscious and sustainable business?
TD: Our Danone impact journey has three important pillars: health, nature, and people and communities. Nature includes regenerative agriculture, cutting greenhouse gas emissions and methane reduction, preserving and restoring watersheds and water resources. Cutting waste across our value chain applies to sourcing ingredients, production, and packaging. While we have 100% recyclable packaging material, that is not enough. We want to decarbonize and reduce plastic. We are looking into future bio-based materials that we can use in our packaging that are not fossil-fuel based.
We focus on creating not just shareholder value but societal value–I think that's why we were the first large certified B-corp. The issues are very complex and they need collaboration between public, private sectors, and even other food companies.
Overhyped, under-hyped, or appropriately hyped?
QZ: Let's close with a lightening round. As someone who spends a lot of time thinking about innovation, tell us whether you think the following things are under-hyped, overhyped, or appropriately hyped, starting with AI chatbots.
TD: I think it's overhyped on purpose. The data is not always accurate and as a scientist I would double-check the information myself.
QZ: Cryptocurrencies?
TD: I think they're more hype than reality, to be honest. So, overhyped. Yeah there could be high gains, but also high losses. It's very volatile.
QZ: Delivery drones?
TD: Overhyped. I don't think they are going to happen soon. I would bet on flying cars before delivery drones.
QZ: Portugal?
TD: I have a few friends who own properties in Portugal, some of my colleagues in the UK also have a house there, and my husband's cousin just moved there. It seems that it's attracting a lot of Americans. It's a nice climate, nice culture, cost of living is low, and the food is great. So yeah, I think it's appropriately hyped.
QZ: Embracing failure?
TD: Maybe it's over-hyped because I don't want to start worshipping failure. It's all about using failure to become resilient. For me, resilience is much more important than embracing failure.
QZ: That's all the questions.
TD: I love the questions, this was fun.