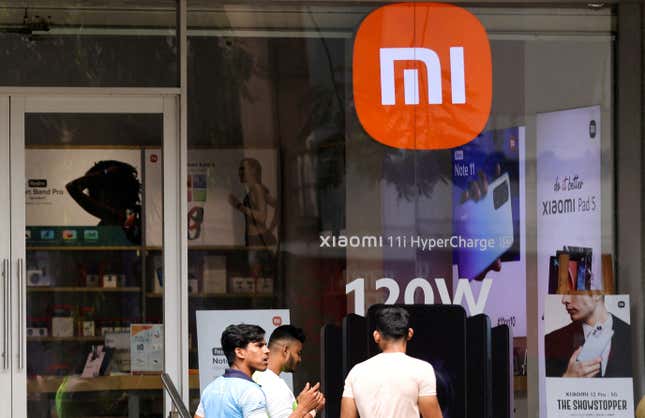 The Narendra Modi government has reportedly come up with a plan to tame Chinese smartphone makers who now rule the roost in India.
China-based companies like Oppo, Vivo, and Xiaomi, among others, have been asked to induct Indian equity partners, The Economic Times reported today (June 13). They are being asked to appoint Indians in key roles, it said citing three unnamed people who were present when company executives and Indian government representatives met to discuss the matter.
"The government has...directed them to appoint Indian contract manufacturers, increase local manufacturing down to the component level through joint ventures with Indian businesses, expand exports from the country and have local distributors, they said. Some of the companies have Chinese distributors," the report said.
Xiaomi, RealMe, Oppo dominate the Indian market
The development comes at a time when Chinese smartphone makers dominate the Indian market.
Last year, some of the Chinese players experienced trouble amid strained India-China ties: Market leader Xiaomi face regulatory heat after it was accused of making illegal remittances and violating forex laws. India's enforcement directorate accused Vivo of tax fraud worth $280 million, seizing at least $60 million from its bank accounts. Oppo, too, faced tax fraud allegations.
These, however, haven't affected the Chinese brands' hold on the market. Samsung is the only non-Chinese player doing better, although the lion's share of the world's second-largest smartphone market remains with the Chinese.
India's smartphone market was valued at $139 billion in 2021 and is set to hit $281 billion by 2028.
What is happening to the Indian brands?
Despite the policy hurdles they face—apart from the jingoistic boycott calls—Chinese smartphone makers have wiped Indian players clean off the market. During the pandemic in 2020, Micromax attempted a comeback, riding on the anti-China sentiment. Its plan did not work out.
Other Indian brands are virtually non-existent, with the domestic players holding a total share of 1% in the market despite policy pushes by the government.
It looks like India's now trying the back door.