Last week, two of India's biggest information technology (IT) services companies posted their quarterly results.
On July 13, Tata Consultancy Services (TCS), the country's largest software exporter, reported quarter-on-quarter revenue growth (pdf) of 2% in constant currency terms. A day later, Infosys reported only slightly better results (pdf) as revenues grew by 2.7% quarter-on-quarter in constant currency terms.
The underwhelming numbers mirror the crisis gripping India's $150 billion-a-year IT industry, struggling amid job loss fears, tightening immigration control in key overseas markets, and a fast-changing technology landscape. Not surprisingly, obituaries are already being written for the sector.
To better comprehend its challenges, consider these five charts from a recent report by brokerage Nomura.
American tumble
Business in the US, which accounts for over 50% of revenues for both TCS and Infosys, is flagging. It doesn't help that there's no real assurance on when things will pick up in that key market, even as the risk of a crackdown on immigration looms.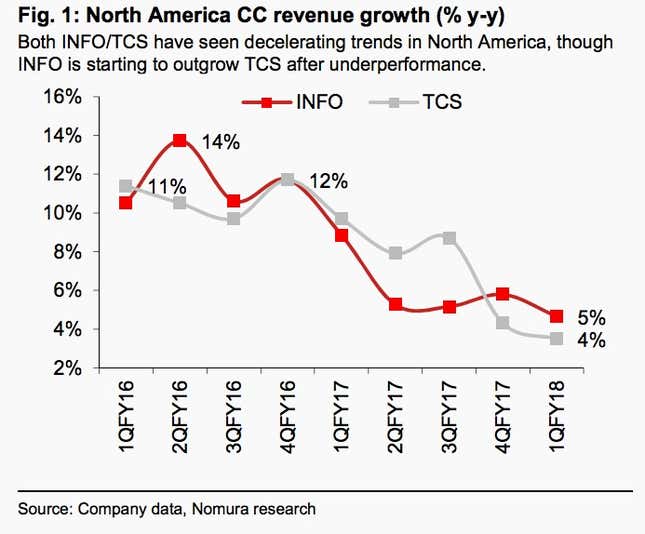 Banking & retail bedlam
Banking and retail, two key verticals that bring in around half of the total business for TCS and Infosys, are all over the place. While the former has witnessed some kind of recovery (at least for Infosys), it's been a secular decline in retail and consumer packaged goods.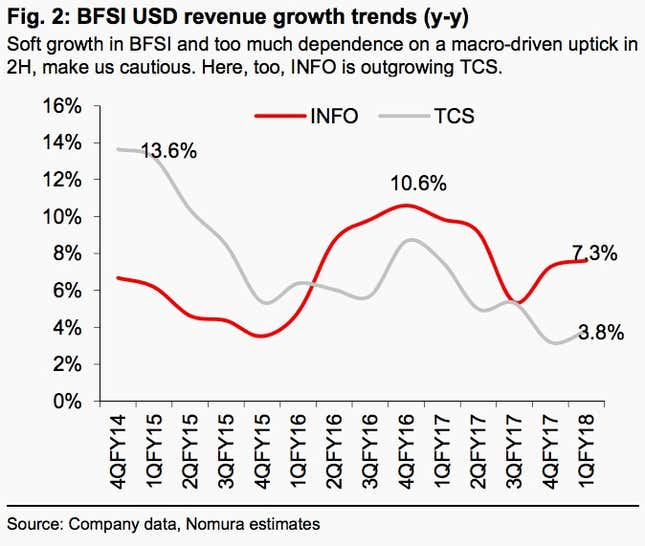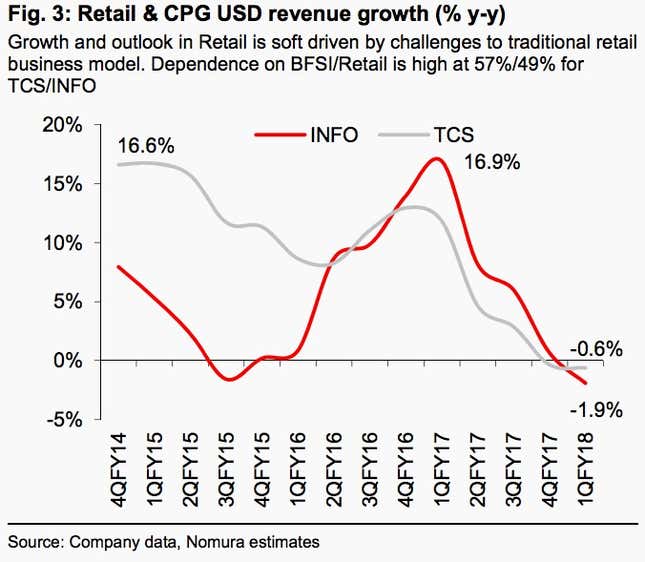 Digital dividends
There's been a lot of chatter lately around how India's big IT companies are pivoting to new-age digital businesses (around cloud, data, mobile etc.) as the demand for legacy services weakens. However, data from TCS suggests that not only is the digital business understandably rather small, it has also somewhat slowed down.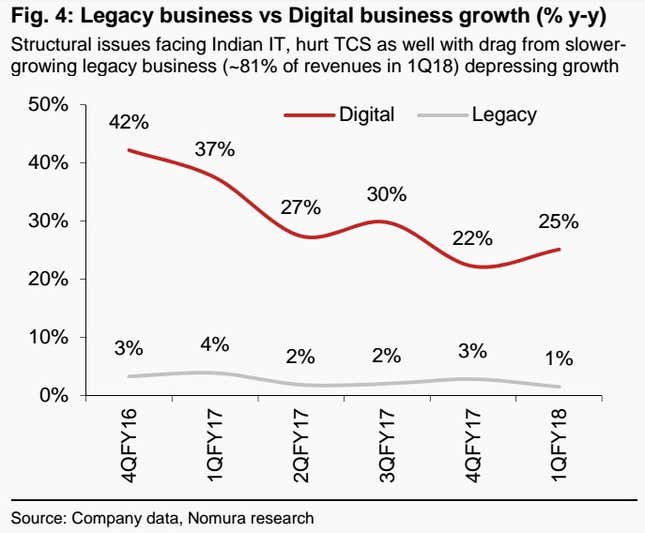 Impact assessment
The combined result of all these factors is that earnings before interest and tax (EBIT) margins—the measure of a company's profitability—have been on a steady decline for both TCS and Infosys.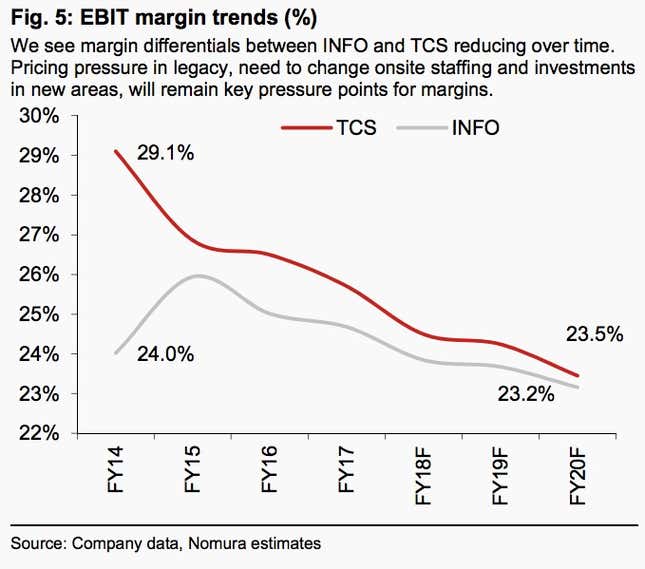 Another consequence of this turmoil is people jumping ship. At Infosys, there has been a handful of exits from the top management, including the company's head for the Americas, Sandeep Dadlani, who quit last month. The TCS brass has remained intact, although a fall in headcount, even as hiring slows down, suggests that attrition may be on the rise at both companies.