On Aug. 30, India's aviation sector came in for a surprise.
Just a few months after the Narendra Modi government announced a plan to sell its stake in the debt-ridden Air India (AI), a media-shy New Delhi-based conglomerate declared its intent to buy one of the few profitable arms of the national carrier.
The Bird Group, with a presence in travel, hospitality, retail, and education, submitted an expression of interest (EoI) for Air Transport Services (AIATSL), an AI subsidiary valued at a potential Rs2,000 crore ($311 million). AIATSL, which earned a revenue of Rs636 crore in 2016 (pdf), employs over 12,000 people and operates ground-handling services at 70 Indian airports. This involves everything from cleaning aircraft to the loading and unloading of food and beverages and cargo, and managing luggage from the time an aircraft arrives till it departs.
India's aviation secretary RN Chaubey confirmed on Aug. 30 that the Bird Group's interest was the second such bid the government had received for AI so far. IndiGo, India's largest airline by market share, had earlier submitted an EoI for AI's international operations.
AI, which began in 1932 as Tata Airlines, has been on a steady descent since 2007 when the then government merged AI with Indian Airlines (IA) to create a bigger entity, the National Aviation Company of India Limited (NACIL). While AI only flew internationally at that time, IA was the government's domestic carrier. Both AI and IA were making losses, bleeding Rs541 crore and Rs240 crore, respectively, in 2007. Since the merger, though, NACIL's combined debt has swelled to Rs60,000 crore, effectively leaving the government with no choice but to sell off the business.
"We told the government that if they plan to divest their stake and sell Air India, it would be better if they sold off the subsidiaries separately," a spokesperson for the group told Quartz. "We have expressed our interest in buying the ground-handling arm, because it falls in line with our plans to expand our business."
The Bird Group currently operates ground handling in seven Indian airports, including some of the country's busiest: New Delhi, Mumbai, Bengaluru, and Kochi. Besides air transport, it also has retail stores of luxury car maker BMW and Mini Cooper in New Delhi, and owns hotels in the UK and India under the Roseate brand. In 2010, the group brought the two-wheeled, self-balancing scooter brand, Segway, to India. Together, the Bird Group employs over 9,000 people in 45 offices across the world.
But much before it became a diversified business house with revenues in excess of $100 million, the company was a travel agency under Vijay Bhatia, a reticent first-generation entrepreneur.
From Pakistan via partition
Bhatia, now 71, was born in Lahore, Pakistan, a year before India's partition in 1947. His parents were government employees who later moved to New Delhi as refugees following India's independence from Britain.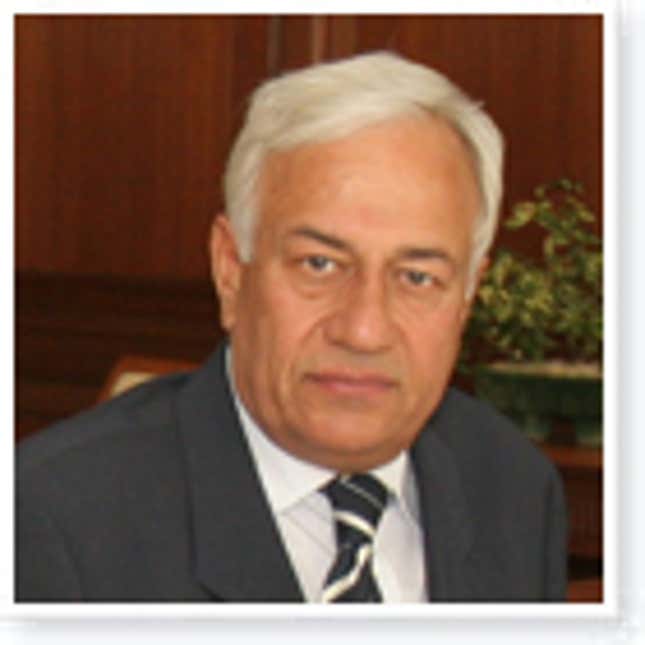 In 1971, Bhatia, a graduate of New Delhi's Ramjas College, set up a travel agency, Bird Travels, to service small businessmen. His clientele included carpet sellers from Varanasi, leather manufacturers from Kanpur, and Delhi's garment exporters. That same year, Bird Travels also became the general sales agent (GSA)—an airline's regional sales representative—for the German carrier Deutsche Lufthansa AG. A few years later, Bhatia's wife Radha joined the business; she currently serves as the chairperson of the Bird Group.
The company's big break came in 1994 when it partnered with Madrid-based Amadeus, a global distribution services (GDS) company, for selling airline tickets across the Indian subcontinent. A GDS is a reservation platform that travel agents use to make air, hotel, car, or other bookings. Amadeus was founded in 1987 by four European airlines—Lufthansa, Air France, Scandinavian, and Iberia—to provide a computerised reservation system, merging their existing reservation systems. In 1994, the Bird Group set up Amadeus India, a wholly-owned subsidiary.
Since then, it has expanded its business, which now encompasses a large cross-section of the aviation industry, including ground handling, customer management, ticketing, cargo, and baggage management. It also provides chartered aircraft, infrastructure for private jets and helicopters, and, since last year, maintenance, repair, and overhaul services.
The Air India bid
The group's interest in AIATSL has to do with the virtual monopoly that AI's ground-handling arm enjoys. It is one of the three companies mandated by the government to operate ground handling at all major airports in India. The others are selected by the airport operator, while airlines are also free to service themselves.
"By virtue of Air India's geographical network across India, its ground-handling business covers the length and breadth of India. Therefore, any suitor with an interest in acquiring the business will have an intrinsic monopoly," said Mark Martin, founder of Martin Consulting, an aviation consultancy based in Dubai.
Of the 76 Indian airports connected by scheduled commercial flights, AIATSL operates in 63. At these facilities, the company provides ground handling for 27,270 flights of 30 foreign airlines, apart from servicing 86,837 flights of AI and its subsidiaries.
"The ground-handling industry has been hyper competitive since the past few years," the Bird Group spokesperson said. "We want to bring in sanity and the idea is to consolidate the business." The company is considering bringing in a partner, if needed, to buy AIATSL.