Dina Wadia, the 98-year-old daughter of Pakistan's founding father Muhammad Ali Jinnah, is no more.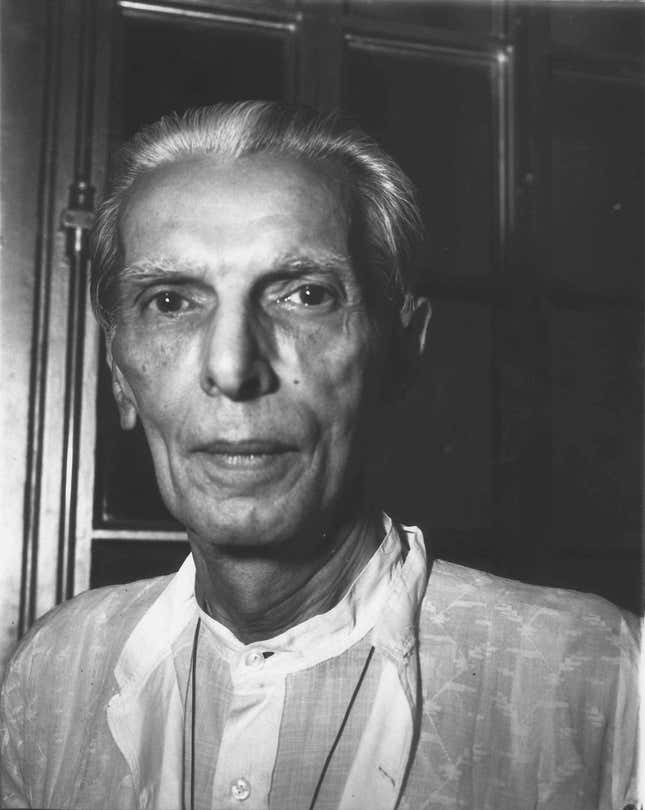 Rarely seen or heard in public, Wadia has remained an elusive—even if enigmatic—symbol of the subcontinent's tumultuous history for the past 70 years.
Not the least because she chose not to move to Pakistan, which her father had carved out in 1947. Instead, she stayed in India and married a Parsi and had two children. One of them went on to become the 25th richest Indian and the patriarch of one of the country's oldest and best known textile companies.
Born on the intervening night of Aug. 14 and 15 in 1919—ironically, Pakistan, "her sibling," was born exactly three decades later to the date—she was a close witness to the political and personal life of her father as well as his transformation from a champion of religious unity to the torchbearer of Muslim nationalism in the subcontinent.
Raised in London and Mumbai, she, however, fell out with Jinnah following her marriage to Neville Wadia.
As Mahommedali Currim Chagla, a former Jinnah aide, wrote in his autobiography Roses in December:
Jinnah asked Dina "there are millions of Muslim boys in India, is he the only one you were waiting for?" and Dina replied, "There were millions of Muslim girls in India, why did you marry my mother then?"
Wadia's mother, Rattanbai Petit, or Ruttie, was herself born into an affluent Parsi family. Almost immediately as she turned 18, Ruttie eloped with a 42-year-old Jinnah, embraced Islam, and married him, creating quite a scandal in the genteel society of 1900's Bombay.
Clearly, like her mother, Wadia wasn't a stickler for religious norms. However, her marriage to Neville didn't last, and she moved to London and later to New York, where she lived the rest of her life. "I speak to my mother once a day every day no matter where I am…I don't think there is any mother-son relationship in the world as close as ours," her son Nusli said in 2008.
Yet, it was her tumultuous relationship with her father, whom she teasingly addressed as "Grey Wolf" after Turkish leader Kemal Ataturk, that will be remembered in both India and Pakistan. Already strained over the years owing to Jinnah's epochal political life, the subcontinent's partition in 1947 caused the final rupture between father and daughter. But even after he moved to the country he had created in his final days, Wadia would often write to Jinnah. In April 1947, for instance, she wrote:
My darling Papa,

First of all I must congratulate you—we have got Pakistan, that is to say the principal has been accepted. I am so proud and happy for you—how hard you have worked for it.

I do hope you are keeping well—I get lots of news of you from the newspapers. The children are just recovering from whooping cough, it will take another month yet.
However, much before he died in September 1948, their relationship had been exhausted. When Wadia wanted to visit Pakistan on hearing that her father was critically ill, he refused her a visa and she could go to Pakistan only after his funeral. The next time she visited the country was 56 years later, in 2004.
In the meantime, back in India, she'd fight the government over Jinnah's Mumbai bungalow, deemed an "evacuee property" and fit to be confiscated because her father had not named her his heir. She pleaded to be allowed to stay at the house where she spent her younger days. But, it was never to be. Wadia died in New York.