Orkut Buyukkokten admits that people have lost faith in social networks, especially after the latest data privacy crisis that has shaken Facebook. But the 43-year-old Turkish software engineer, best known for building the eponymous Orkut, is back with another social network.
On April 11, Buyukkokten introduced his "hello" app in India, once a massive market for Orkut, which shut four years ago after losing out to Facebook. Launched in Brazil last year, hello focuses on making new connections rather than sharing one's thoughts with known people, like on Facebook.
Buyukkokten spoke to Quartz about his experience with Orkut, why there's a need for yet another social media platform, and why he chose India. Edited excerpts:
There are several social networking websites. So, why did you see the need to launch hello?
My big passion is connecting people through technology. Since Orkut, the social media landscape has changed tremendously but…somehow we ended up being unhappier, lonelier, and more isolated on social networks. Social networks don't bring us together anymore. They separate us.
hello aims to bring people together around shared interests. When you look at your feed on hello, you see content not just from your network but also from things you're interested in, things that are local, and we also use things like reputation and personality to come up with the best content for you. You're getting exposed to new people and rich content. That makes it very natural to meet people and start a conversation. I see hello as a spiritual successor of Orkut.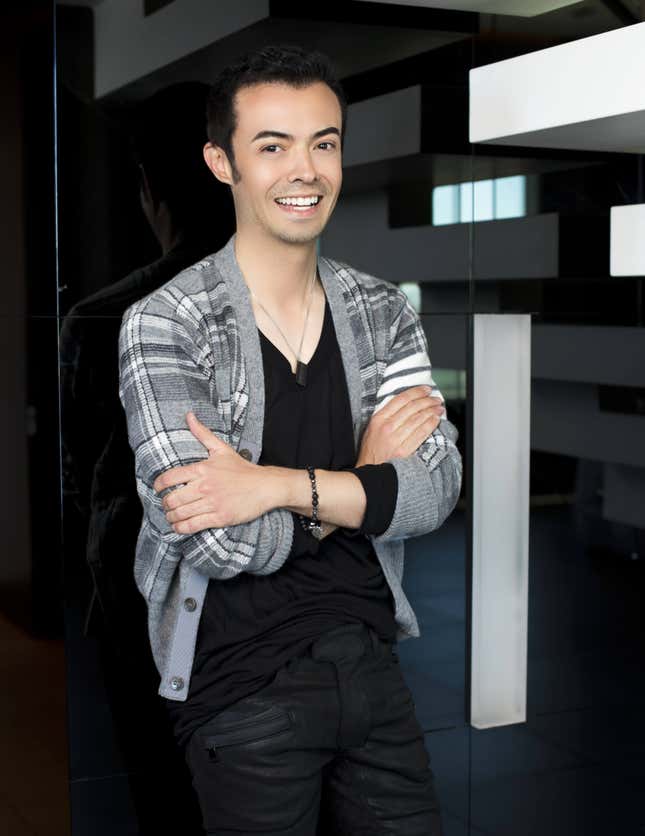 How do you provide your users this content? Is it based on data you collect from them?
Users explicitly tell us what they are interested in. It could be their passion for food, entrepreneurship, or fashion, for instance. And using those interests we are able to come up with the right recommendation.
We also have a built-in system that we call karma, which tracks the reputation of users based on the content they post and the kind of reactions they get. This helps us deal with issues like fake news because when people try to post fake content, it will disappear since their reputation will decline. Its almost like in real life when you meet someone the first time you don't trust them or believe them but as you get to know them you turn into friends and close friends and you start believing them.
Why did you choose to launch in India before the US or UK?
Orkut had such a loving, huge community in India. That is one of the reasons. The other is the culture and connectedness here. Everyone is so welcoming, generous, and they have such a down-to-earth quality to them. They are also early-adopters of technology and very curious. We launched in Brazil a little over a year ago and we got a lot of feedback and started improving the app and adding new features. We had a beta testing in India with 35,000 users.
We will soon take the app to the US, France, and Germany, and also launch desktop and tablet versions. We will also bring the app to other platforms like Xbox and PlayStation.
What feedback did your beta-testing in India receive?
On hello, users can create personas based on their top interests. These could range from food lovers to yoga enthusiasts or music fans, among others. During our beta, we picked up some local learnings to enhance these personas. For instance, we added new personas like Bollywood fans, cricket fans, and spiritualists, among others. Also, it turns out chai is a huge part of Indian culture. So we decided to add chai-lover as a persona. Another request we received was adding links to external, third-party websites. So we did that.
What is hello's business model?
Currently, we have a digital object model where we have a virtual currency called hellocoin, and you purchase hellocoins on the Google Play Store or Apple AppStore to unlock (certain special) features or content on hello.
The second form of monetisation is going to be advertising but we haven't introduced them yet.
What were your key learnings from Orkut in India? And do you think you can recreate that success?
When we launched Orkut we had scalability issues. We had service errors because we were not able to handle the demand. Based on that learning, we have architected (sic) hello to handle scale.
The second learning was all about communities. I spoke to many Orkut users. People made new friends and found love on Orkut. We built so many bridges and we brought communities closer together. So with hello, we are recreating those magical moments.
Right now, people have lost faith in social networks because of everything that's been happening with fake news and privacy and data issues. We want to provide a place that is safe, happy, welcoming, and also a lot of fun.
What steps are you taking towards data security and maintaining privacy?
I'm shocked at how social media companies are handling privacy and data. Transparency is at the heart of it. You have to be transparent about what you are doing with users' data and how you are managing it. At hello, we don't share data with third-party apps. We only use data to improve your experience.
Social media services mostly focus on how many profiles they have and how many clicks they get. With hello our focus is on the users we get. We have a lot of features and algorithms that help us deal with fake users and content. We built hello from the ground-up taking into account issues that surface on social networks.
You talk about connecting with people and interactions within groups, but services like WhatsApp support that already. What value does hello add?
hello coexists happily with other services. If you look at the most popular social media services, they're helping with broadcasting data with your friends and followers, and then you have apps like WhatsApp, Snapchat, and Messenger that are all about one-to-one messaging. WhatsApp groups are more like getting together with people you already know to have a discussion. It is not about meeting new people. I believe that 99% of humanity needs to connect more and hello is more about meeting new people.
Do you plan to set up shop in India?
We would love to set up a marketing and engineering office here. There is so much talent here; there are so many creative people. We don't have a team yet. I will look into hiring in India this year.