At a time when India's $150 billion IT sector is in the throes of a massive transformation, the sector's industry body Nasscom has brought in a new leader at its helm: Rishad Premji, the chief strategy officer of India's third-largest IT services firm, Wipro.
The 40-year-old leads mergers and acquisition strategy at Wipro, the vegetable product company his father Azim Premji turned into an IT behemoth.
Among other things, the younger Premji is the brain behind the company's startup funding arm, Wipro Ventures, a $100 million fund set up in 2015 to back early and mid-stage startups. The fund has so far invested in 11 startups, way more than many competitors like Infosys and Tata Consultancy Services (TCS) have backed.
Now, Premji, as the chairman of Nasscom, will attempt to lead the industry body through a period of unprecedented disruption. A wave of protectionism, automation, and other technology and geo-political challenges are forcing the sector to adapt.
In an email interview with Quartz, Premji outlined his plans. Edited excerpts:
Do you think the Indian IT industry will undergo a complete overhaul over the next decade?
We see a fundamental shift, from being a provider of traditional technology services and solutions to a leader of client transformation (with transformational projects like shifting to cloud) through innovation and digital technologies and processes.
The three big changes likely to play out soon are: First, a significant shift of business mix from traditional technology to digital solutions. Second, capabilities will evolve from narrow specialisation to full stack, comprising multiple technologies, domain, and architecture skills. Finally, there will be a significant focus on and investments in innovation ecosystems…startups, expert networks, academia, and technology partners.
What do you believe are some of the sector's biggest strengths and challenges?
The Indian IT industry is well-placed, given its deep and diverse footprint across three dimensions—industries, a full-service portfolio, and presence and scale across key markets globally. The industry's capabilities have matured significantly to cover technology, engineering, and process services.
With opportunities come challenges, which need to be addressed as the industry continues to rapidly evolve new ways of working. For example, changing mindsets to be startup-like and agile in thought and action is not an easy shift to make for the tenured talent.
Secondly, the industry needs to move away from the traditional model of innovating within to innovating outside. The ability to work and thrive in collaborative ecosystems with startups, digital companies, and academia will foster a different culture, mindset, and DNA.
Lastly, an appetite for risk-taking will be critical given the need to tap into rapidly evolving technologies and acquire different skills. This will require inorganic investments to acquire differentiated talent and culture.
What do you think the leaders at India IT companies need to do differently today?
Leaders need to acknowledge change and act decisively to drive organisational transformation from traditional hierarchical structures to evolving, flat, and seamless micro-units. It is imperative to drive reskilling at scale and to hire different types of talent from the arts and align them with technology talent.
The ability to form partnerships with clients, not only from a sell-to-business standpoint but as partners driving joint business opportunities, will be a significant shift to make. Lastly, investing in the future and having the risk appetite to tap into venture and innovation ecosystems must be a priority as well.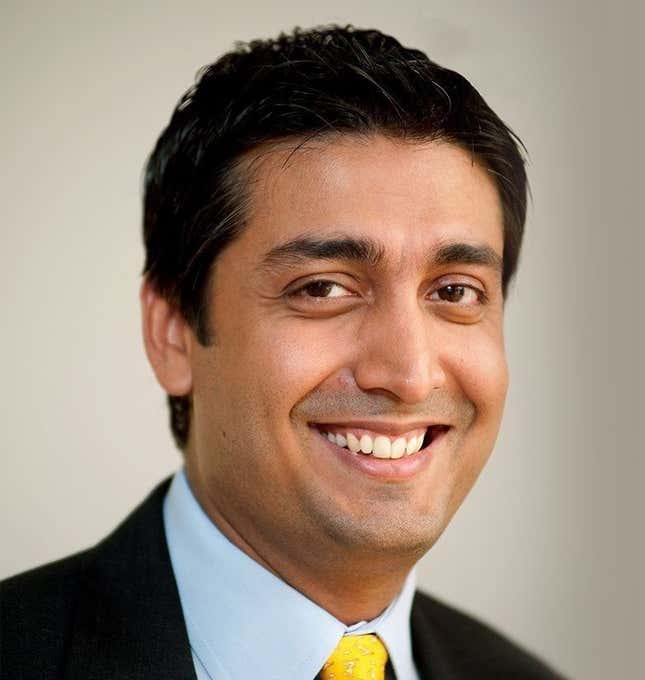 Given the increased use of automation, will Indian IT continue to create thousands of entry-level jobs?
Automation is an opportunity, not a challenge—it will enable employees to upgrade their skills and allow companies to restructure their processes in a cost-effective manner. We must adopt a people-first approach, whereby automated services and solutions are deployed to optimise innovation, growth, and development. Newer technologies can be used to reimagine the country's healthcare, education, services, and security sectors.
India has the advantage of a demographic dividend and the ability to…become the global talent hub for technology…There will be more jobs created in newer areas related to digital skills. Therefore, building a skilled talent pool will be a key determinant in India moving up the global value chain.
How significant is the concern about the Donald Trump administration's protectionist ideology? 
While there has been some administrative action around this, nothing has changed legislatively. It's important to recognise that the shortage of STEM talent in the US, and even globally, is a skill gap bridged by high-skilled workers on temporary non-immigrant visas.
However, protectionism will have a limited impact on the Indian technology sector as there is a continued influx of global companies looking to tap our talent pool.
Thus, it is illogical to believe that IT specialists working on temporary visas are displacing jobs when there is, in fact, a skills deficit. India has skilled workforce and talent in surplus at a time when many other countries are facing skill shortages. All projections indicate that gaps will not only persist but widen.